BRADLEY SMOKER - BBQs and Outdoor Cooking (6)
We carry everything you need to have a fun and tasty outdoor BBQ with family and friends. There are numerous gas barbecues to choose from, many of which feature wheels for convenient portability and multiple, independently controlled burners for versatility. Most also feature shelves and hooks for storing brushes, tongs, and other tools to make your BBQ recipes a success. You may prefer the flavor produces by charcoal BBQs and grills as well as outdoor smokers, which are available from trusted names like Weber and Pit Boss. Smaller portable BBQ grills offer a convenient choice for tailgate parties.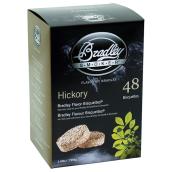 BRADLEY SMOKER
Wood Bisquettes for Smoker - Hickory - 48-Pack
Format 48/BX
Details
Article #30736106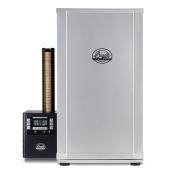 BRADLEY SMOKER
Bradley 4-Rack Electric Vertical Smoker - 500 W - Stainless Steel
Format 20x18x34"
Details
Article #30735674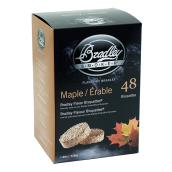 BRADLEY SMOKER
Bradley Wood Briquettes for Smoker - Maple Wood - 48/Pack
Format 48BX
Details
Article #30736108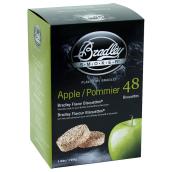 BRADLEY SMOKER
Bradley Wood Briquettes for Smoker - Applewood - 48/Pack
Format 48/BX
Details
Article #30736107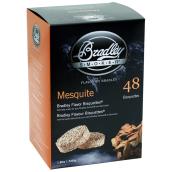 BRADLEY SMOKER
Wood Briquettes for Smoker - Mesquite - 48-Pack
Format 48/BX
Details
Article #30735716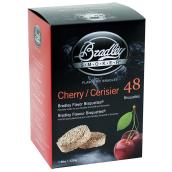 BRADLEY SMOKER
Bradley Smoker Bisquettes - Cherry - 48-Pack
Details
Article #30735717