LITE - Ladders, Stools and Scaffolding (3)
Take care of maintenance tasks around your home safely with
ladders
and other climbing aids that make it simple to access hard-to-reach areas. Free-standing stepladders are ideal for indoor spaces and fold flat when they're not in use. Extension
ladders
have the added range needed to get to building roofs. Keep a
step stool
in your kitchen or garage and grasp items on high shelves.
Scaffolding
creates an elevated work area that's wide and flat, making it an excellent choice for large renovation projects. Handle household repairs safely with the right climbing equipment.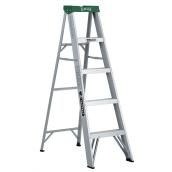 LITE
Louisville Stepladder - Aluminum - 225-lb Capacity - 5-ft H - 4-Step
Format 5'
Details
Article #8708007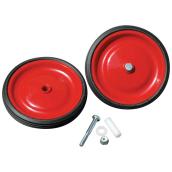 LITE
Lite Easy Glide Wheel Kit - Fits Select Eagle and Gryphon Ladders - Red
Format 7.2"x8.5"x1.7"
Details
Article #8708084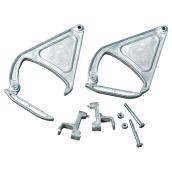 LITE
Lite Extension Ladder Locks - Aluminum - 2-Pack - Rust Resistant
Format 5.7"x12.5"x1.7"
Details
Article #8708082