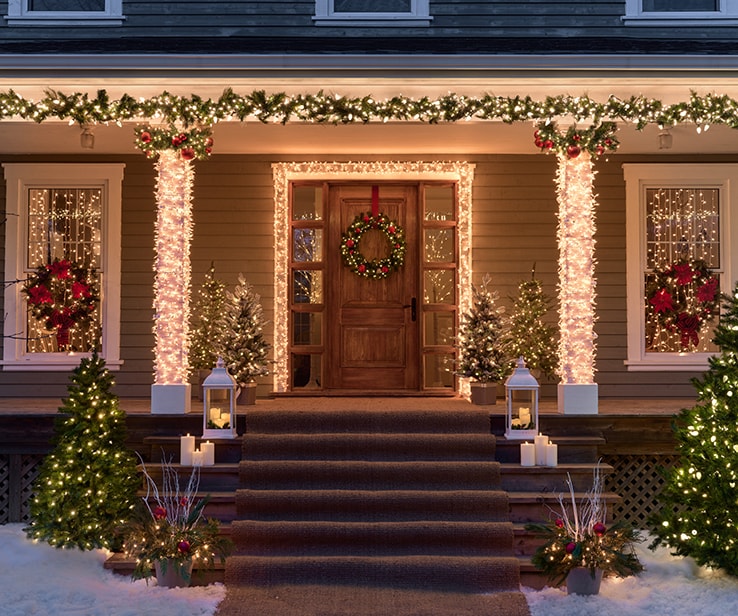 Shine Bright with Sparkling Lights
Holiday decorations are not complete without twinkling Christmas lights.

Go for the classic look with layers of traditional string lights hung from the windows and rooftops.

Alternatively, you can use a projector to cover your entire home in a shining and colourful pattern of prismatic lights at the click of a button.

If you're craving some additional sparkle and drama, then (carefully) climb up a ladder and lay flat net lights on the rooftop. Net lights can also be wrapped around trees or pillars to add even more glow to your decor.
SHOP DECORATIVE LIGHTS