Add Texture and Transform the Space
You might not think of moulding elements (such as baseboards, casings, and crowns) as a decor category when renovating or redecorating. However, they are an easy way to refresh and transform the overall look and feel of the home.
SHOP ALL MOULDINGS
Here are four questions to ask yourself when selecting moulding:
Will the application be functional or decorative?
What style or design are you looking to achieve?
How tall are your ceilings?
Do you want to finish the moulding with paint or stain?
We've compiled a guide to help you understand the most popular styles of mouldings and how you can incorporate them into your home.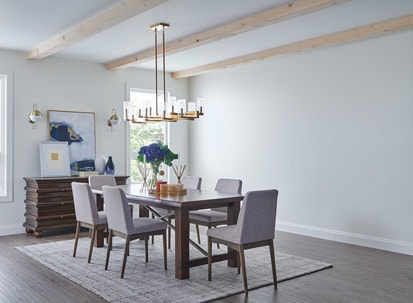 Adding mouldings can completely transform a space.