Coatings
One of the many possible materials for upgrading the garage flooring is coating; whether paint or epoxy finish. What's the main difference? Epoxy finishes have a multi-step application and are more durable than paint.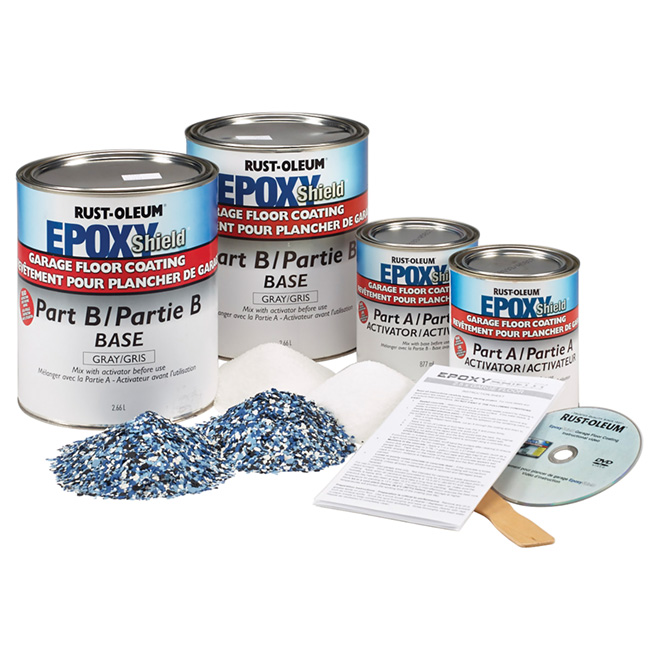 Epoxy flooring coatings
Many homeowners choose epoxy paint to refinish their garage's concrete flooring.
Advantages:
Offered in a wide variety of finishes, colours, and flakes can also be added in order to resemble other materials
Epoxy paint is durable
Withstands aggressive chemicals & heavy traffic
Certain products come with stain- or slip-resistant properties
The epoxy finish is considered a more permanent material
Epoxy can be touched up easily.
Application:
It is recommended that the concrete flooring is repaired, cleaned, and degreased before applying the epoxy finish.
It cures in 24-48 hours
Epoxy coatings can be applied by the homeowner or by a contractor.
Shop now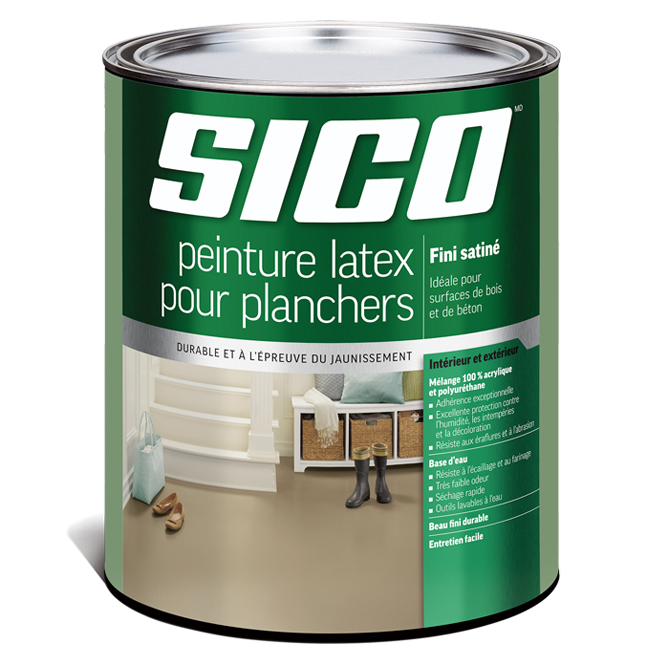 Concrete flooring paints
Advantage:
Paint is the least expensive coating applicable for the garage flooring.
Disadvantages:
More suitable for underneath a workspace as opposed to underneath the vehicles
The painted flooring needs to be repainted every year or every two years.
Application:
The paint can be applied in an afternoon. Prepare the floor by thoroughly cleaning the surface and repairing cracks.
Shop now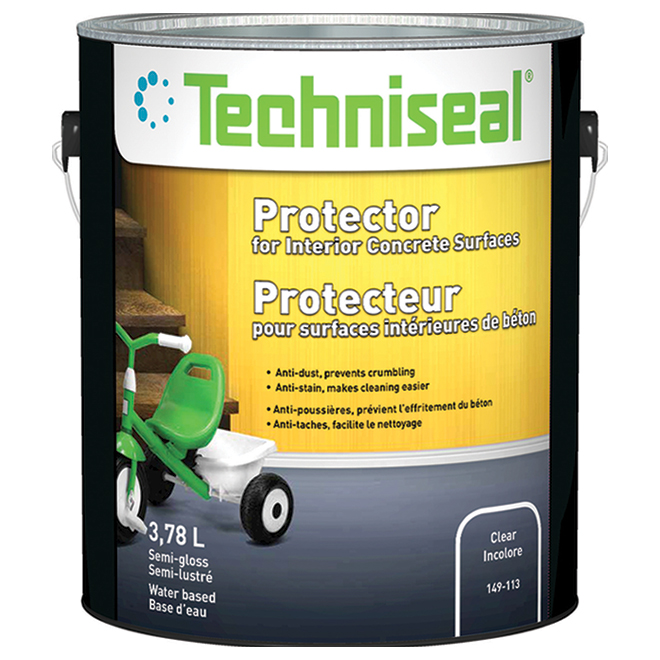 Concrete flooring stain
Advantages:
Stained concrete is durable, allows the concrete texture to remain visible, and adds a decorative touch
While the value of the home may not specifically elevate, perhaps the image of the garage flooring could help to give the space a warmth and cleanliness that a simple poured concrete floor lacks
Concrete stain improves the aesthetics of the garage. Stain is a cost-effective improvement.
Application:
The garage flooring would need to be prepared in the same way as for an epoxy coating application.