Know your plant hardiness zone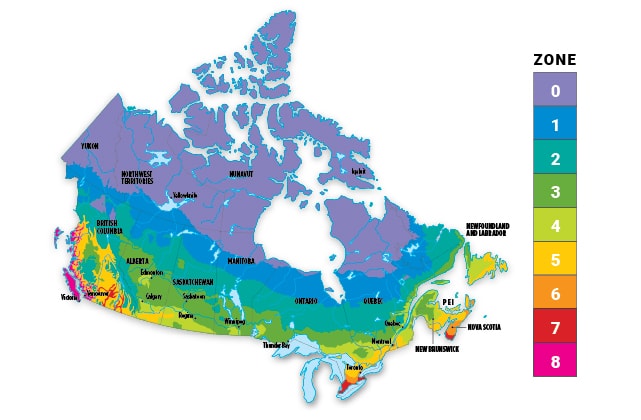 Before getting started, it is important to be aware of your plant hardiness zone. Growing plants that are rated for your zone will help ensure that they survive.
Different parts of Canada have different zones based on the average climatic conditions of the area and their effect on plant survival. The zones take into account climatic variables like temperature, rainfall, snow cover, frost, wind speed, elevation, and recent climate data.
There are nine major hardiness zones, with 0 being the harshest and 8 being the mildest. Zones are further divided into subzones indicated by the letter a or b, with subzone a being the harsher of the two.
See the map to discover your hardiness zone.
Download the map