3 types of cabinets, 3 construction methods
There are three main types of cabinets: base
cabinets
, wall cabinets and tall cabinets.
Base cabinets
support the
countertop
. Their standard height is between 34 ½" and 36" and their standard depth varies between 24" and 30".
Wall cabinets
hang on the wall and do not touch the floor. They can be 12", 15", 18", 30", 36" or 42" high. Their depth varies between 12" and 18". They are typically installed 18" above work surfaces and 54" above the floor.
Tall cabinets
, for example pantries, are 84" to 94" high and come in standard depths of 12" to 18".
Within these 3 categories, cabinets are either stock (prefabricated), semi-custom or custom. When
planning your kitchen renovations
, determine how much you wish to spend on cabinets and how important durability and aesthetics are to you.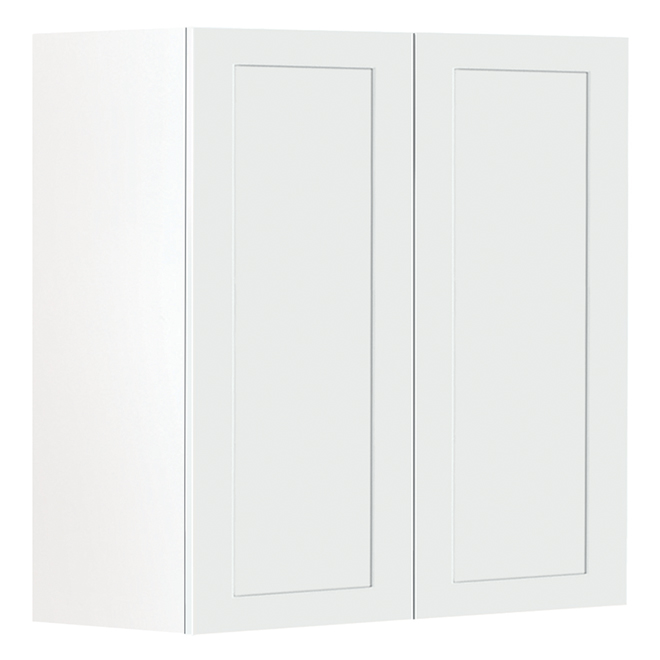 Stock cabinets
Sold pre-assembled in home improvement stores or kitchen centres, stock cabinets come in standard sizes.
Advantages
Economical
Shorter lead time
Ideal for limited budgets
Made in standard heights
Disadvantage
Limited choice of configurations and finishes
Shop stop cabinets
Semi-custom cabinets
Semi-custom cabinets come in standard sizes. They are made to order and offer more personalized options.
Advantages
More options than stock cabinets in terms of design, storage and style
Wider choice of finishes and materials
For mid-range budgets
Disadvantage
Longer lead time for delivery than stock cabinets
Custom cabinets
Custom cabinets are made by kitchen designers according to the client's specifications.
Advantages
Custom-made
Fit the specifications of each kitchen
Wider choice of materials, finishes and designs
Generally made from higher-quality materials
Disadvantages