Buying guide
Everything You Need to Know About Ceramic Tile Flooring
A ceramic floor is suitable for every room in your house. Its versatility and many varieties make it a popular flooring choice.

Please click on the closed captioning icon at the bottom of the video player to watch with English subtitles.
Ceramic Tile Flooring in a Nutshell
Price
Fairly moderate price
Installation
Installation considered more difficult
Maintenance
Easy maintenance and care
Water Resistance
High resistance to water
Why Choose Ceramic Flooring for Your Home?
Ceramic tile is one of the most versatile flooring options for your home. Not only is ceramic flooring available in a wide array of colours, textures, and sizes, but it is also perfect for moist areas like bathrooms and kitchens due to its water resistance. You can't go wrong with ceramic tile!
SHOP ALL CERAMIC TILES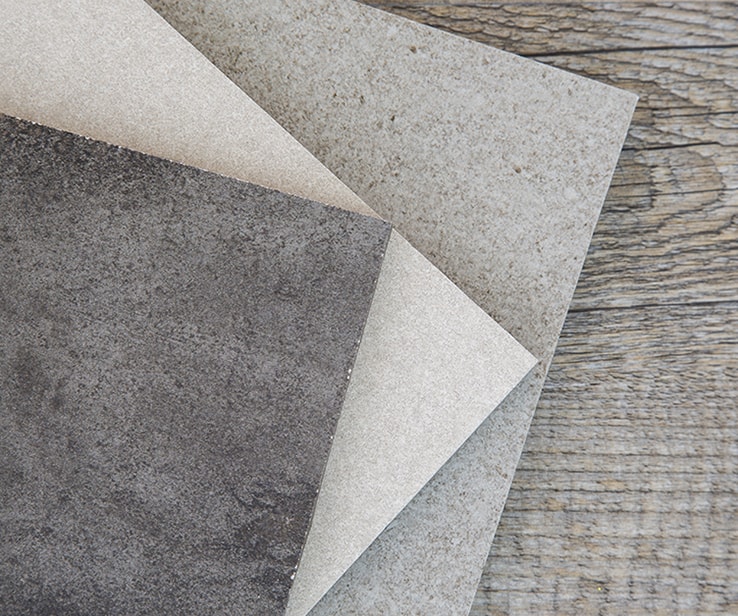 Pros and Cons of Ceramic Tiles
Ceramic comes in a variety of colours, textures, and materials, making it a popular choice for bathrooms, laundry rooms, and kitchens. 
Pros 
Durable
Easy to maintain
Available in a wide variety of colours, textures and more
Ideal surface to install heated flooring
Very resistant to water and humidity 
Cons 
Higher cost
More difficult to install
Main Types of Ceramic Tile
Different types of ceramic tile have different properties and recommended applications: 
Ceramic (Earthenware). Ceramic tiles are made from clay or other mineral material that is fired in a kiln and finished with a glaze. The glaze adds colour and sheen to the tile surface. These tiles come in various thicknesses and can be applied to walls, shower walls, and shower floors.
Porcelain. Because they are fired at high temperatures, porcelain tiles are durable and fantastically moisture resistant. They can be applied to walls, floors, and shower floors.
Natural Stone. It's hard to beat the durability and colour variation of natural stone. However, natural stone tiles are porous and need to be sealed for resistance to water and staining, especially if used in the shower. It can also be applied to floors and walls.
Terrazzo. A composite tile, terrazzo is made of chips of marble or stone moulded in cement. It has a textured surface and can be applied to walls and floors.
Terra Cotta. Similar to clay garden pots, terra cotta tile is highly absorbent and needs to be sealed before indoor application to walls or floors. 
Some types of tile, like brick veneer and glass, can only be applied to walls.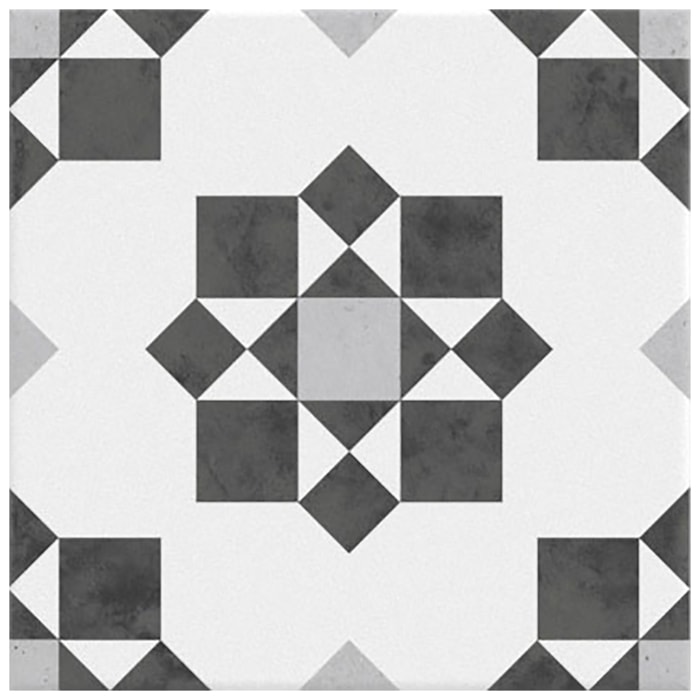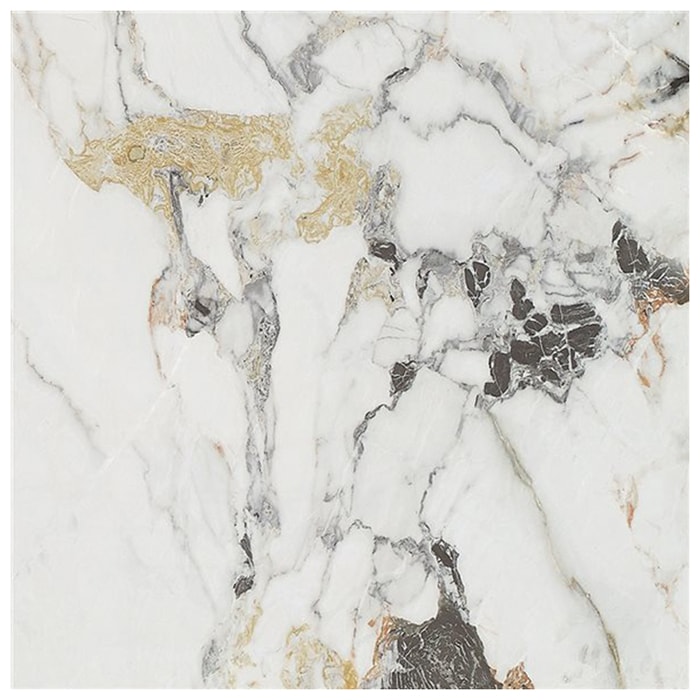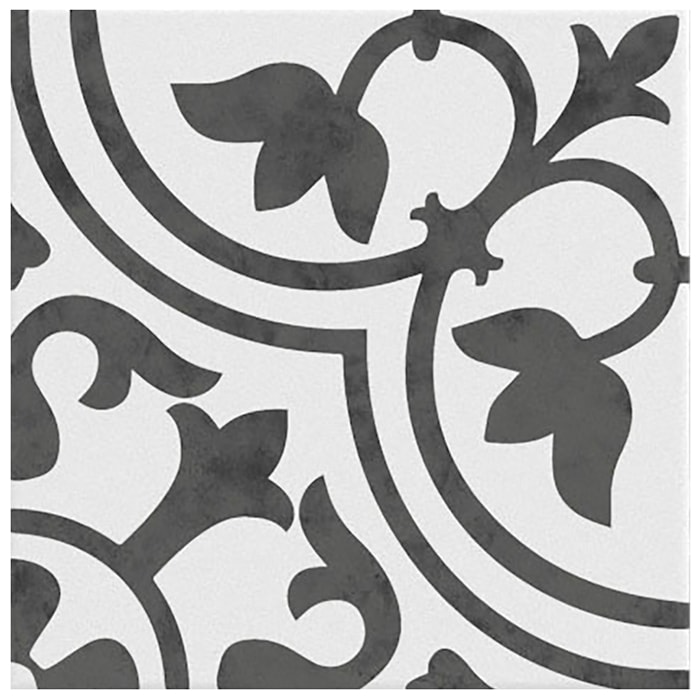 Pro Tip
Ceramic tiles can be slippery when wet. Slate or soft granite floor tiles are great non-slip tile alternatives, and are also resistant to water.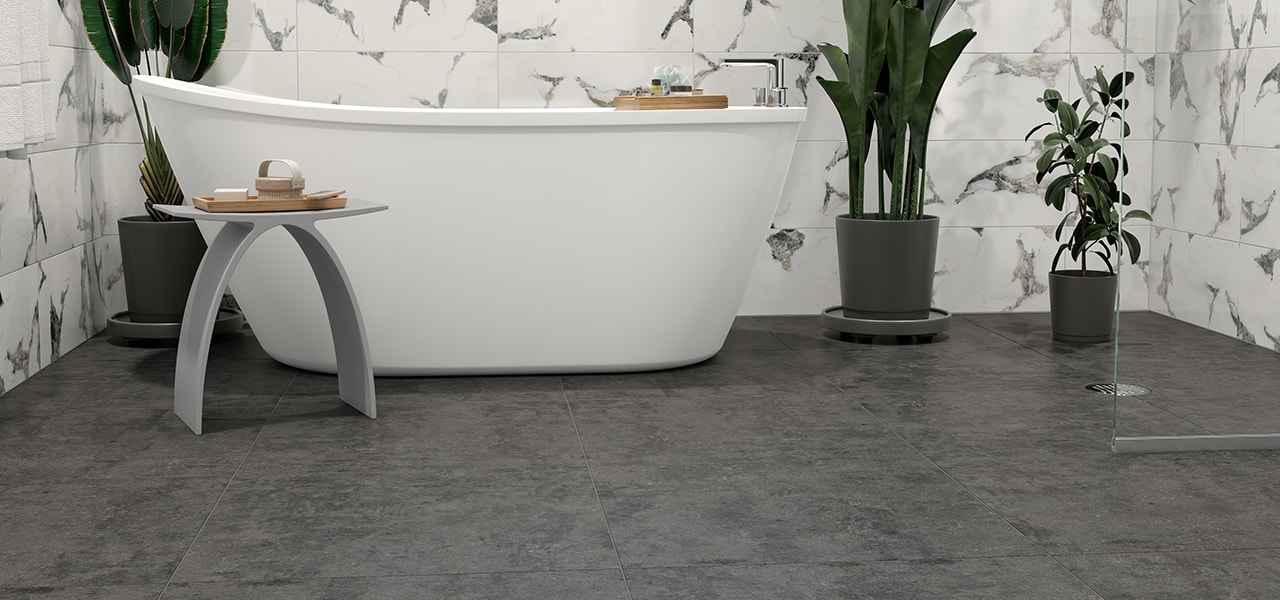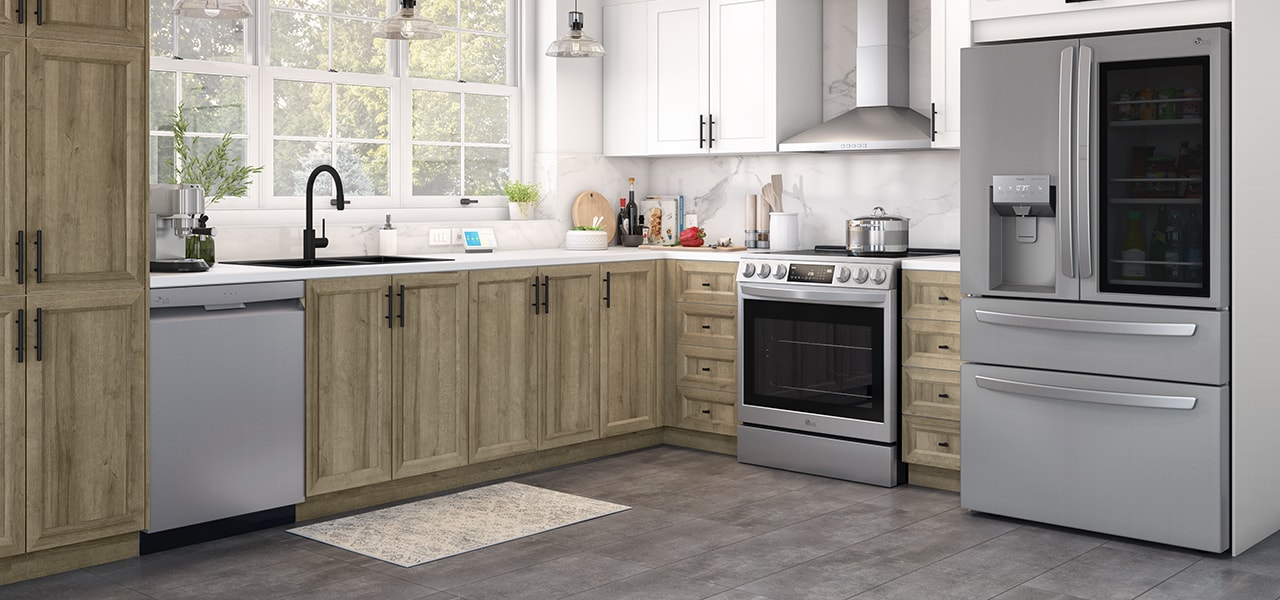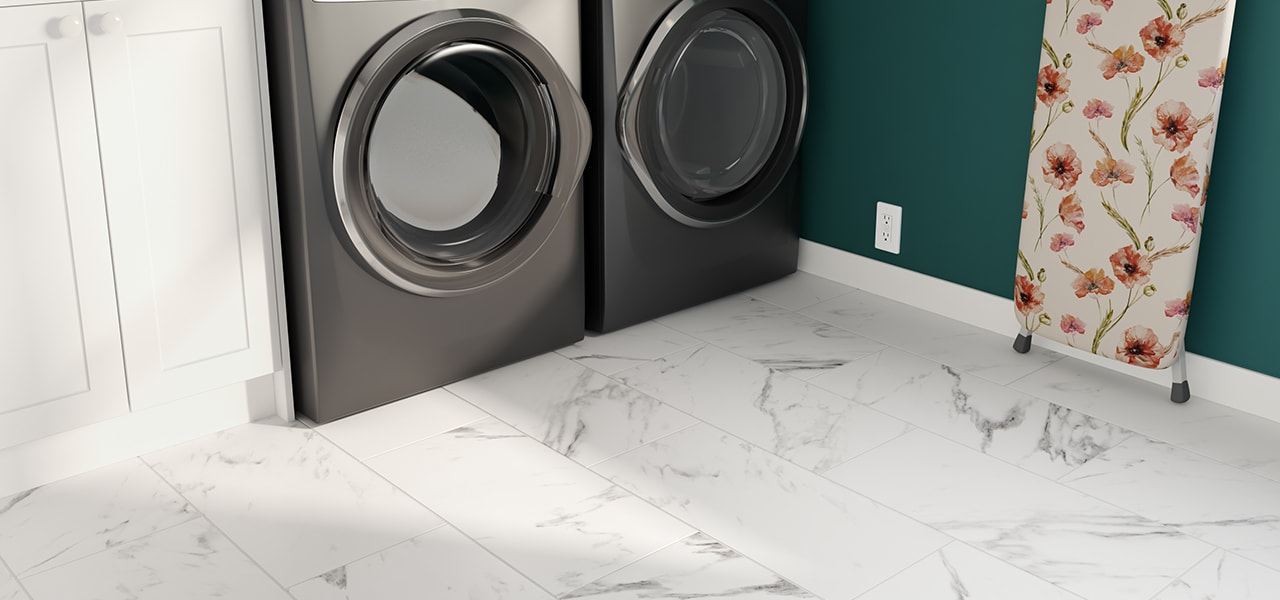 What You Need to Know About Ceramic Tile
Here are some important factors to consider when choosing ceramic tile for your home: 
Tile Size 
Ceramic floor tile usually comes in sizes ranging from 4" by 4" to 24" by 24", with thicknesses ranging from ½" to ¾". Ceramic wall tile is smaller and thinner, usually available in sizes from 3" by 3" to 6" by 6". Even smaller mosaic tiles usually only measure around 2" and can be installed one-by-one or by using a premounted mesh sheet. Ceramic tiles are available in rectangular, subway, hexagonal, and octagonal shapes as well. 
When installing ceramic flooring in a room, the size of the tile plays an important role in practicality and overall look. Small tiles are a good choice for a bathroom as the multiple joints create a non-slip surface. However, larger tiles will make the room seem bigger.
Hardness Rating
A tile's hardness rating will determine its suitability for any given area. Some tiles, for example, are made for indoor or outdoor use, while others can be used for both. In the bathroom, you'll need a slip-resistant and moisture-proof tile, while entryway tiles should also have a good resistance to abrasion. If your home has a ramp, then a slip-resistant tile is important for safe use as well. 
Firing Process
The hardness of a tile depends on the process used to fire it. As a rule of thumb, harder tiles were fired for longer. Tiles come in either single- or double-fired varieties:
Single-fired tiles are glazed and baked in the kiln one time.
Double-fired tiles are glazed, baked, coloured, and decorated again, and then baked once more. 
Porosity 
Porosity refers to how many air holes a tile has, which affects how much water it can absorb. Denser tiles absorb less water and are a better choice for areas like kitchens and bathrooms, that need tiles to be waterproof.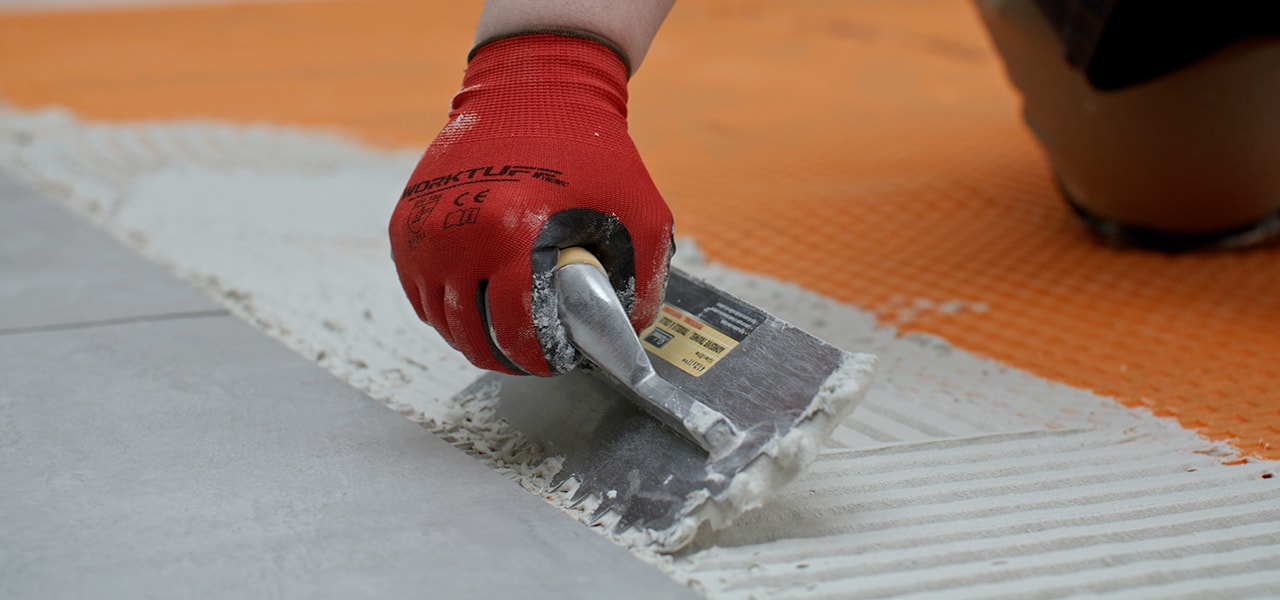 Tile Installation and Costs
The total cost of your tile installation will depend on a few main factors: 
Tile Type 
Tiles of different materials can vary significantly in terms of price. For example, ceramic tile is much more affordable than marble. 
Grout 
It is imperative to choose the right type of grout for the joints between the ceramic tiles depending on the type of installation and the surface to be covered. 
Project Size 
Typically, contractors charge by the square foot. For example, if you are quoted $15 per sq. ft, the total cost of installation for a 10' by 10' bathroom will cost $1,500. 
Project Time 
Contractors may also charge more for the installation of smaller tiles, like subway tiles, as they take longer to install than larger tiles. 
Customization 
Another factor that will likely affect time and overall cost is if the tiles need to be cut or if you decide to mix two or more tile types to create patterns. 
Additional Considerations 
Purchase 10% more than the calculated number of tiles you need in case of breakage.
Note that labour costs can vary in different localities.
Always get multiple quotes before choosing a contractor.
DIY or Hire the Professionals?
It is important to make sure you have additional tiles in case of any accidental breakage when installing your ceramic floor yourself. It also helps ensure you have more of the same tile for any future repairs. In general, you should have 10% more tiles than what your space requires for your DIY project. Click here to learn how to lay floor tiles yourself.

Out of time? Our team of installation experts are available to professionally install your floors.
LEARN MORE ABOUT OUR INSTALLATION SERVICES