Christmas tree wall shelf
Designed for the intermediate handyman, this project is a great way to replace the traditional Christmas tree. And it's perfect for small spaces!
Difficulty level:
Intermediate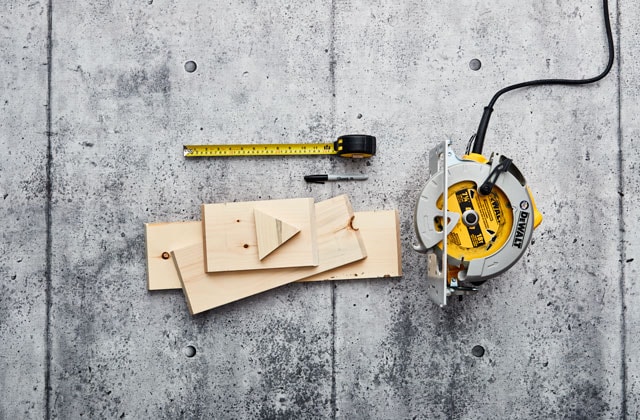 2
Measure and cut the planks
2.2 - 

Mark the planks and cut the pieces.

2.3 - 

Make angled cuts as indicated in the plan.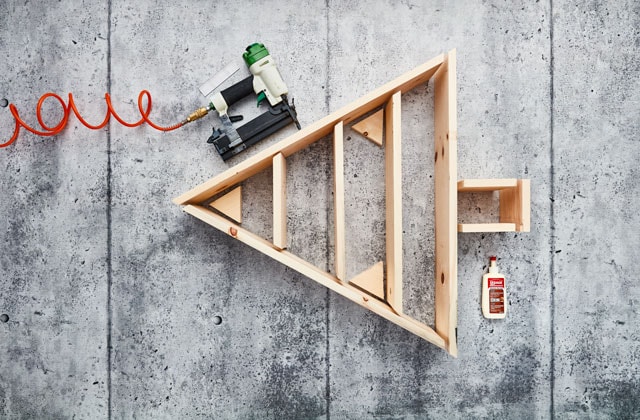 3.1 - 

Following the instructions in the plan, glue the planks together using wood glue.

3.2 - 

Finish the assembly by nailing the pieces together using the nailer.
Pro Tip
If you don't have a nailer or compressor, you can also screw the planks together using a drill/driver.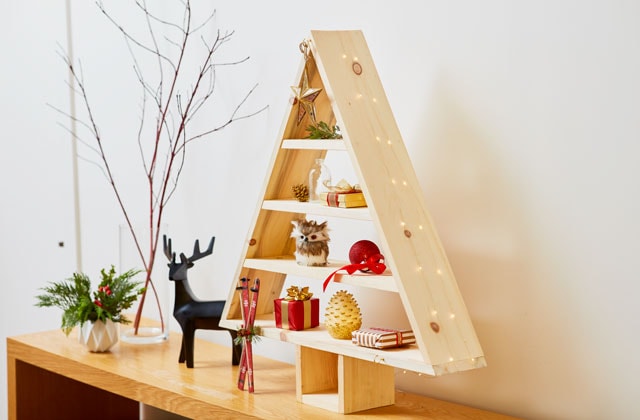 4
Decorate the tree and admire your work
4.1 - 

Hang the shelf on the wall or place it on a table.

4.2 - 

Decorate it to your liking and admire your beautiful work.