DIY Decorative Pumpkin: Skull
Decorate pumpkins without using a knife? Yes, you can! This no-carve DIY pumpkin can be made using silicone or caulk. Possibilities are endless, just use your imagination!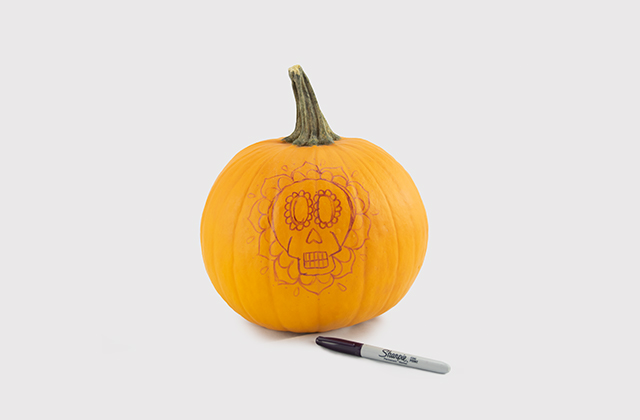 2
Draw the design using a permanent marker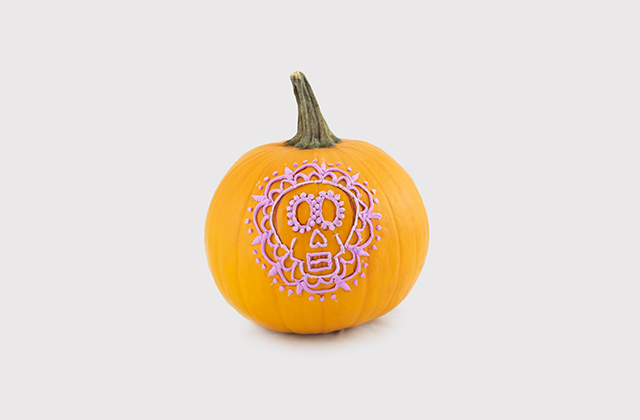 3
Draw the design with caulk
Let it dry for 1 hour.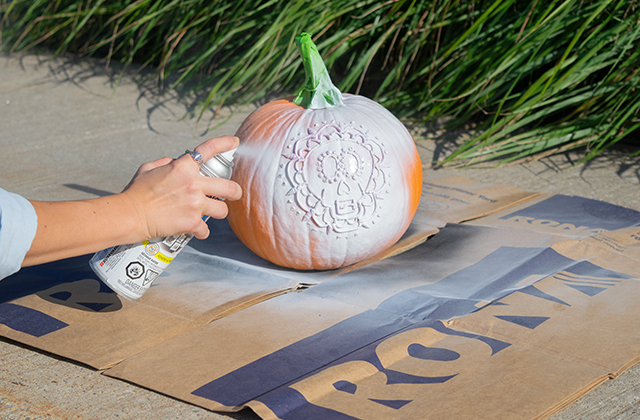 4.1 - 

Cover the stem with painter's tape.

4.2 - 

Apply two coats of spray paint (here: flat white) on the pumpkin.

4.3 - 

Let it dry for 1 hour.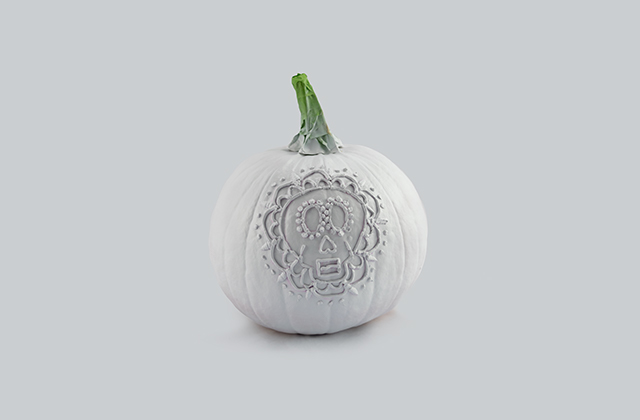 5
Decorate and admire your work