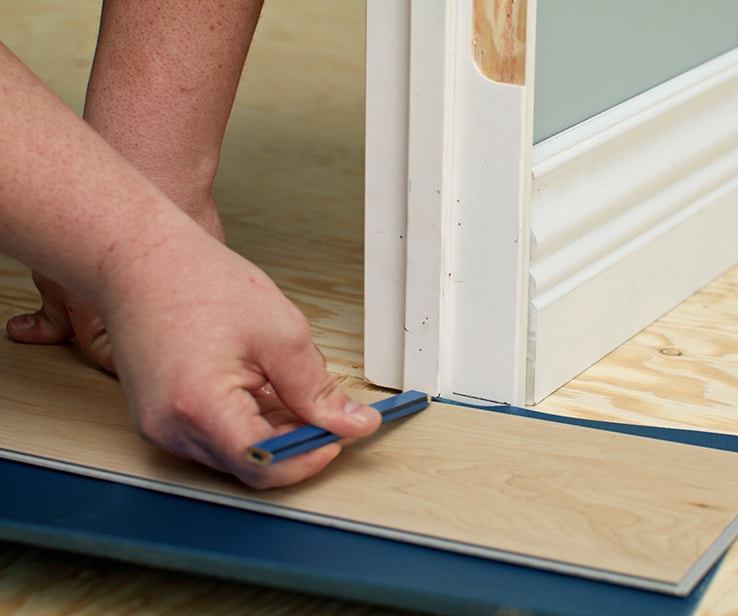 1
Prepare the Room
1.1

Start by removing the door and baseboards.

1.2Trim the door casing:


Place a piece of underlayment and a plank flat on the floor beside the door casing and mark, with a line, where the casing needs to be cut so that the floor can fit underneath it.
Cut the casing at the line.
Test to see if the plank fits under the casing without being too tight.

1.3

Use a workshop vacuum to remove any dust or debris.