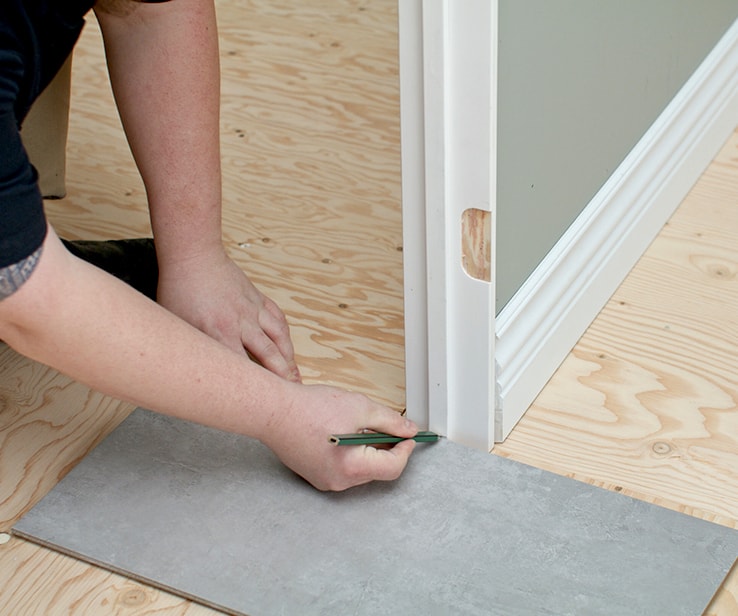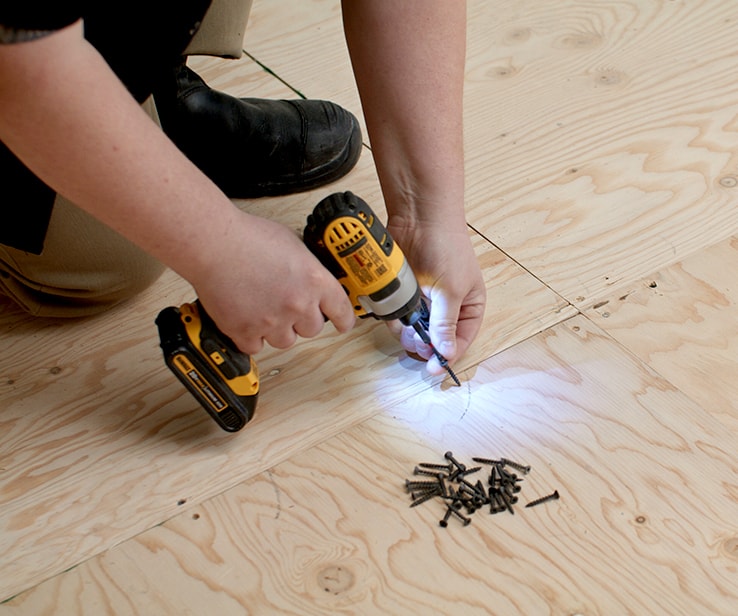 1
Prepare the Room and the Surface
1.1

Start by taking out all doors and baseboards.

1.2

Remove the old tiles if needed.

1.3To shorten doorframes if needed:


Place a tile against the doorframe.
Mark 1/16" above with a pencil.
Cut along this mark with a handsaw.

1.4The surface must be clean, dry, and level. If the subfloor is made of plywood sheets, it's preferable to solidify it by screwing the plywood into the joists:


To know where to place your screws, look for existing screws or nails in the subfloor.
Then add the screws next to these screws or nails. The goal is to have a screw every 6" along the edges of the boards and in the middle of the plywood.
Use 1½" floor screws.

This way, the floor won't move, and tiles won't crack.