Make a copper candlestick
Copper is making a strong comeback in decoration trends. This DIY candlestick is a beautiful gift idea with a unique style that everyone will love!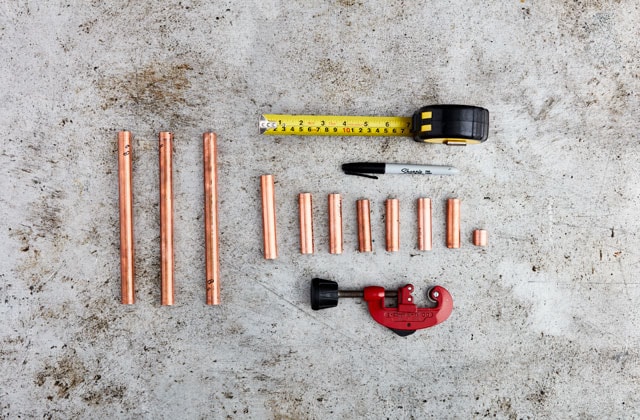 2
Measure and cut the copper pipe
Use the permanent marker to indicate measurements on the pipe and cut pieces using the tubing cutter:

4 x 2 ¼'' pieces
3 x 8'' pieces
2 x 2 ¾'' pieces
1 x ¾'' piece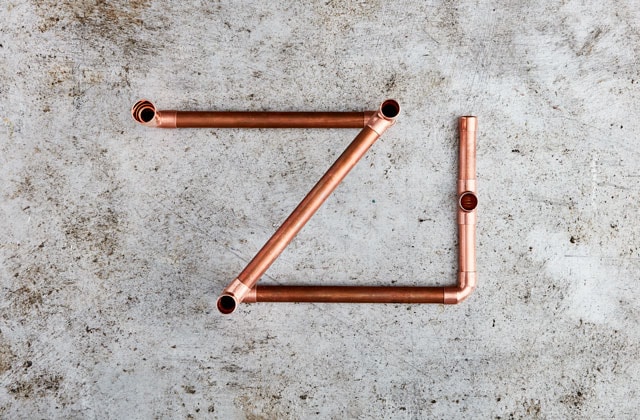 3.1 - 

Start by assembling the pipe pieces with different elbows and other fittings without using glue.

3.2 - 

Once you are satisfied with how it looks, disassemble the candlestick.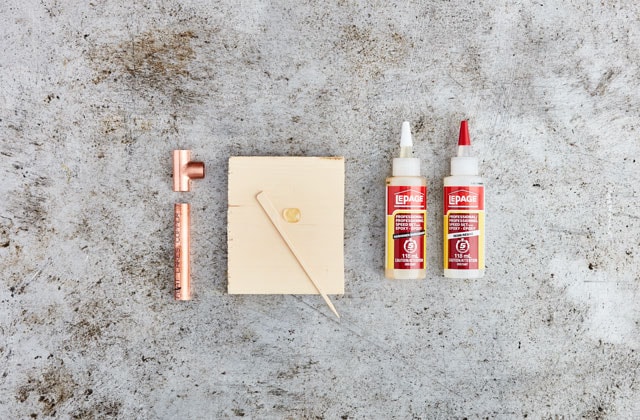 4.1 - 

Glue the interior of one of the caps by spreading a small amount of epoxy glue (carefully read instructions on the glue's packaging before starting) on the inside using a popsicle stick.

4.2 - 

Insert the copper pipe.

4.3 - 

If necessary, clean off excess glue with mineral spirits or fondue fuel.

4.4 - 

Repeat the steps above until you have completed the candlestick.

4.5 - 

Let the glue dry for 24 hours.
Pro Tip
Place the candlestick on a plate to avoid damage and wax dripping on the table.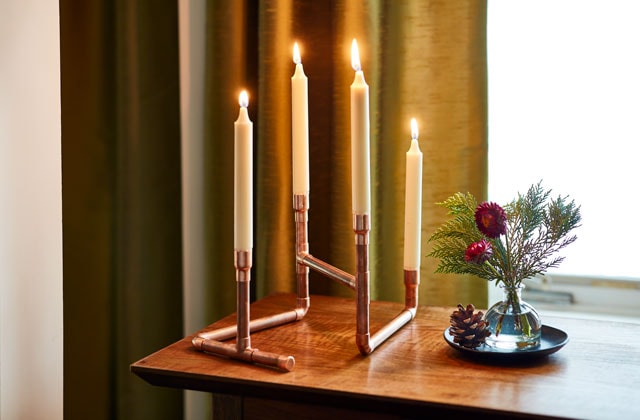 5
Add the candles, light them up and admire your work