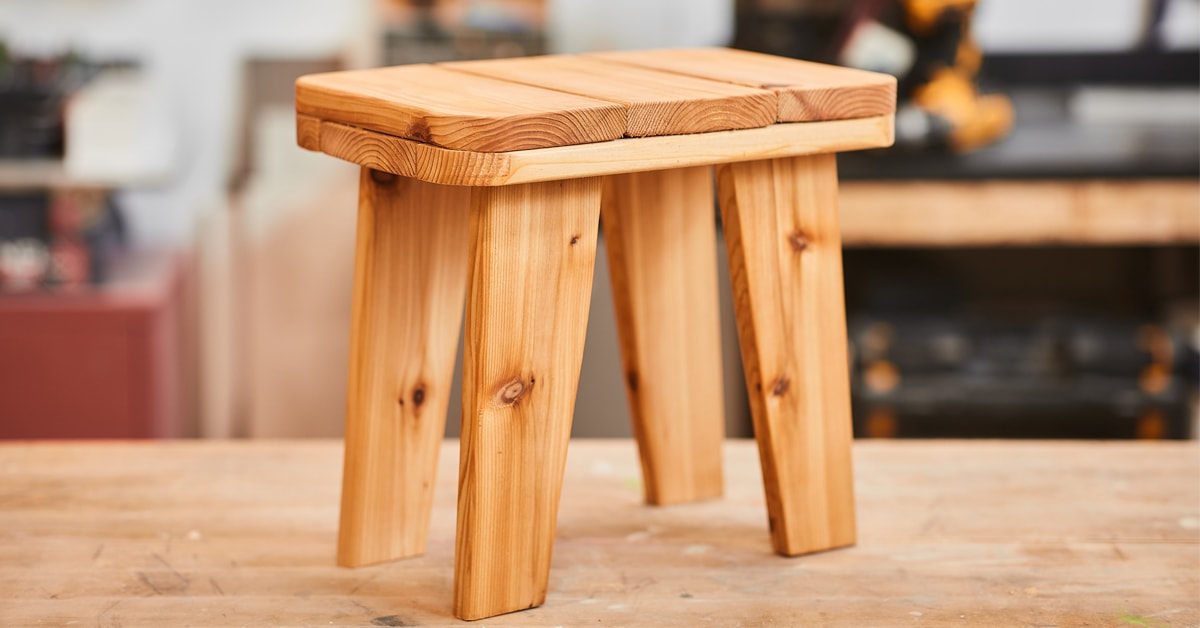 Do it yourself
How to Build a Cedar Side Table
Place this elegant side table next to your bath so you can set down a candle, cup of tea, or book to make for an even more relaxing experience. With its subtle angles, it evokes an artisan's timeless work and know-how and helps set a soothing and reassuring atmosphere in your bathroom.
Pro Tip
Since it's naturally resistant to humidity, cedar is the perfect material for a bathroom. It also has a nice smell that evokes a day at the spa.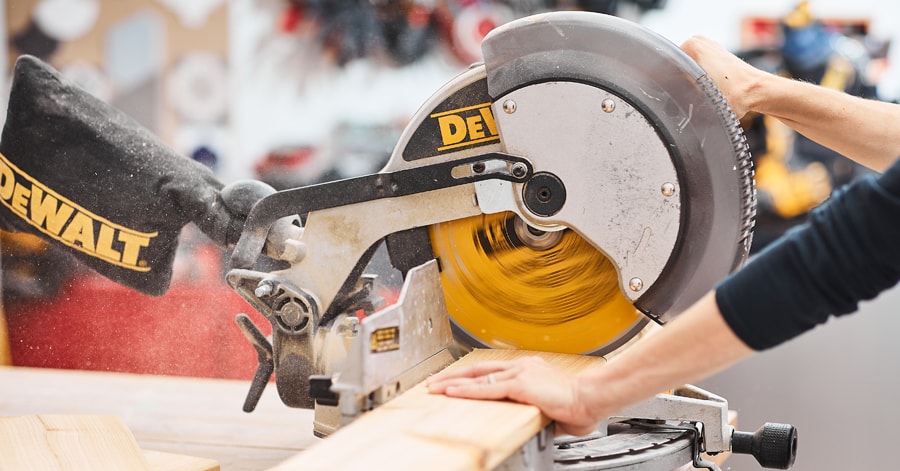 1
Measure and Cut the Boards
1.1 - 

Measure, mark, and cut the boards using a mitre saw.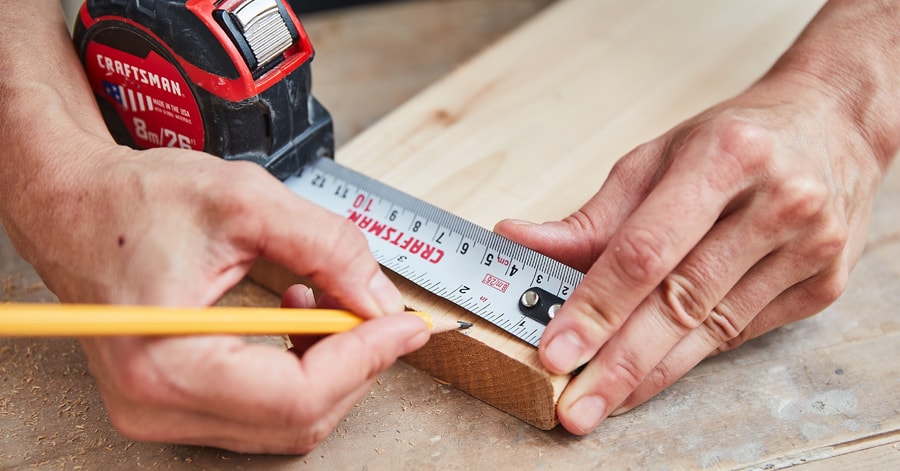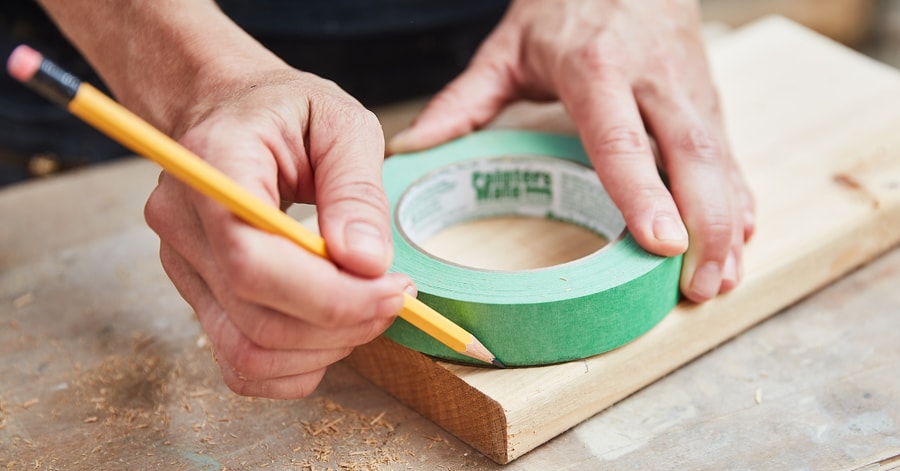 2.1 - 

Using a measuring tape and a pencil, draw a line at 1 1/2" from the corner on each side.

2.2 - 

Use a round shape to trace the curve. You need to round out the area by connecting the lines.

2.3 - 

Stabilize the board using clamps, then cut along the cutting line using a jigsaw.
Pro Tip
You can trace and cut a corner, then use it as a guide for the other corners.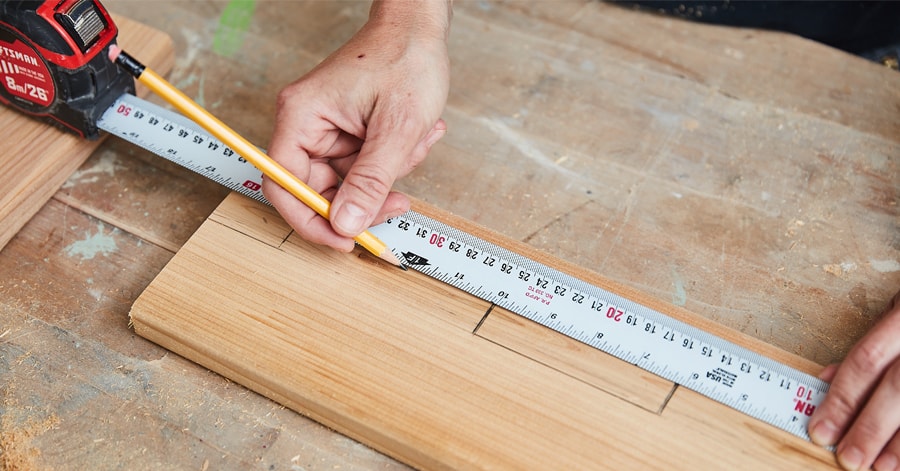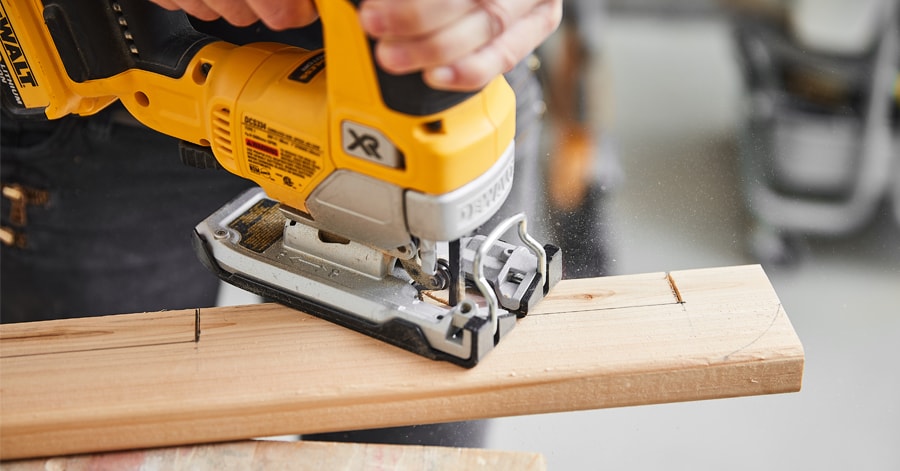 3.1 - 

Using a pencil and a measuring tape, follow the plan's measurements to draw cutting lines for the main assembly piece.

3.2 - 

Cut the board into two equal parts lengthwise using a mitre saw.
Pro Tip
You can use one of the boards as a support for your measuring tape.

If you don't have a mitre saw, use a jigsaw as well as a cutting guide (such as a ruler) secured with clamps to make a straight cut.

Use the main assembly piece as a template to trace the second piece before cutting it.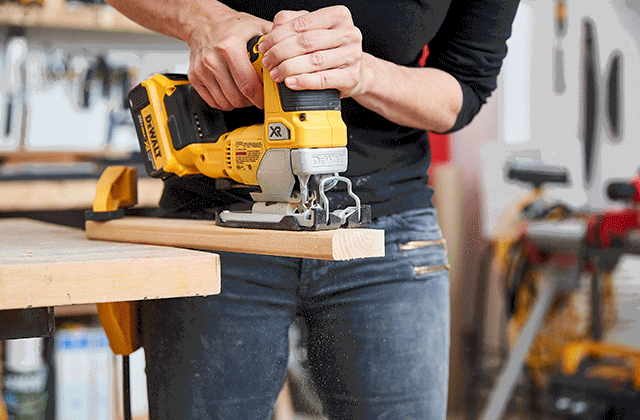 That moment when the piece falls… so satisfying!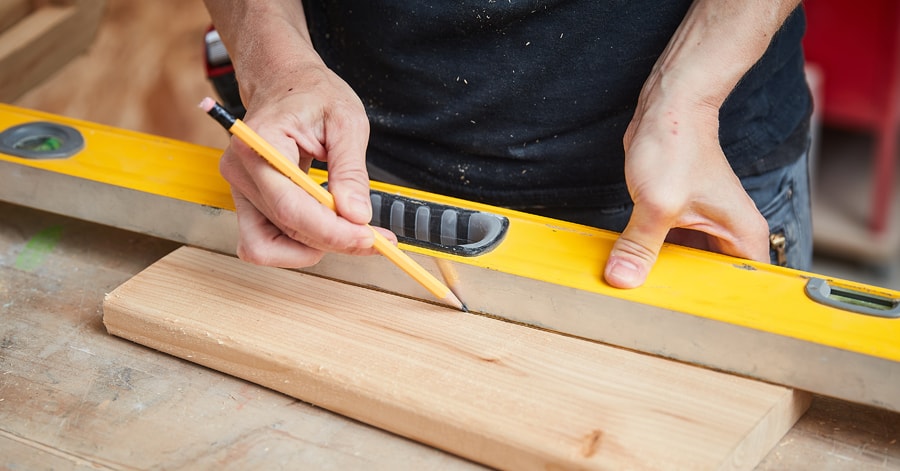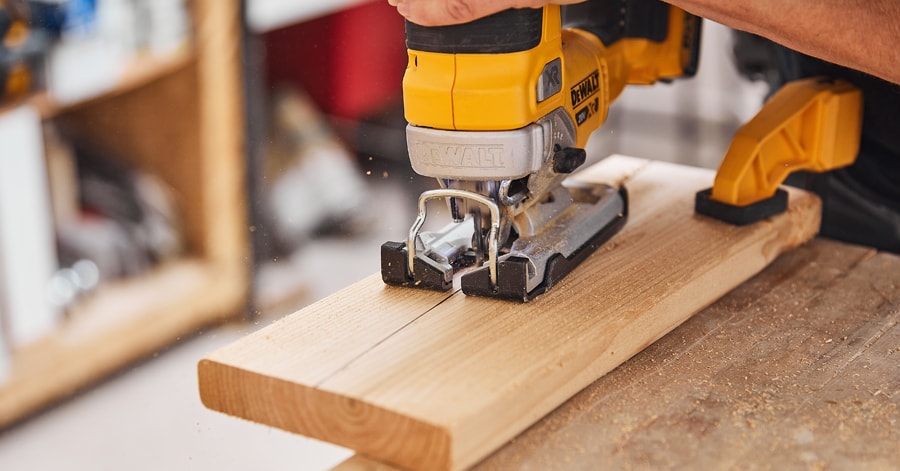 4.1 - 

Write the measurements at the top and bottom of the leg. Trace a line between the two points using a level to create the angle.

4.2 - 

Cut the leg along the cutting line using a jigsaw.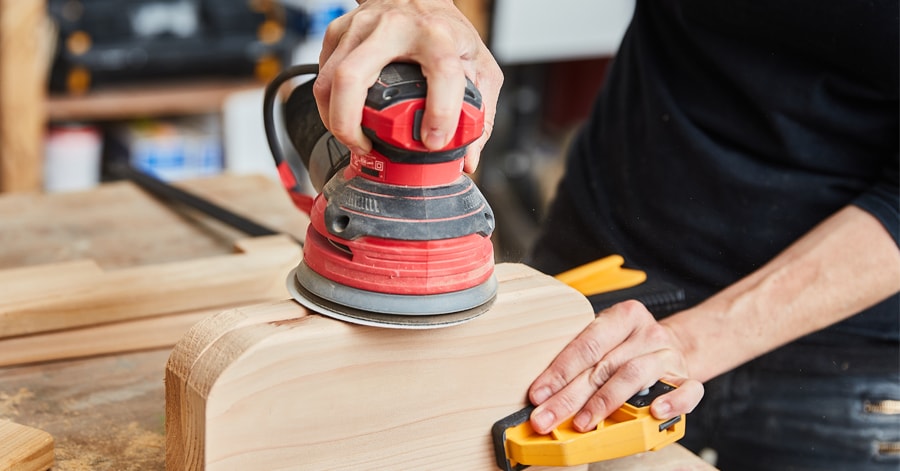 5.1 - 

Sand down all the pieces (rounded corners and sides) by hand or using a sander. Use a bar clamp to secure identical pieces together and sand them simultaneously to get uniform angles and finishes.
6.1 - 

Cut the top and bottom of each leg at 5° (1/4") using a mitre saw while making sure to reverse the cutting angle so the side table is level.
Designer Tip
For a simplified design and build, don't cut the ends of the legs at an angle.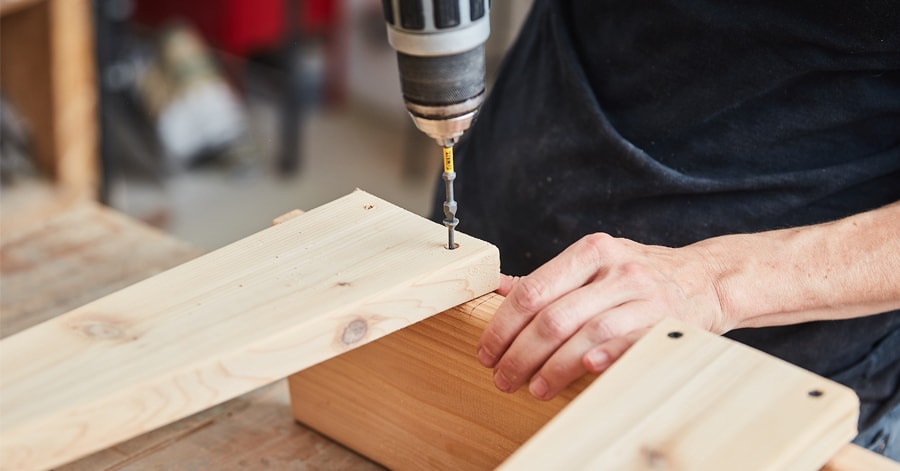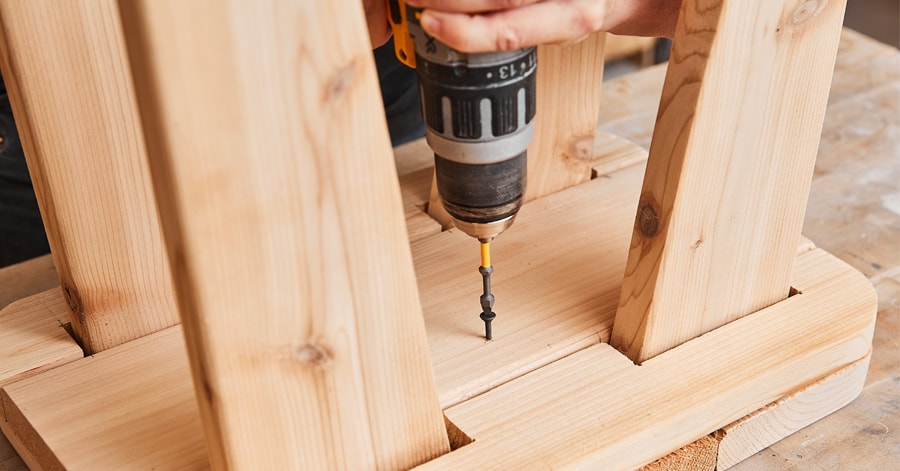 7.1 - 

Using a drill and a bit of the appropriate diameter, pre-drill the pieces and attach the legs to the main piece.

7.2 - 

Assemble the side table (refer to the animated GIF below if needed).

7.3 - 

Secure everything in place using screws.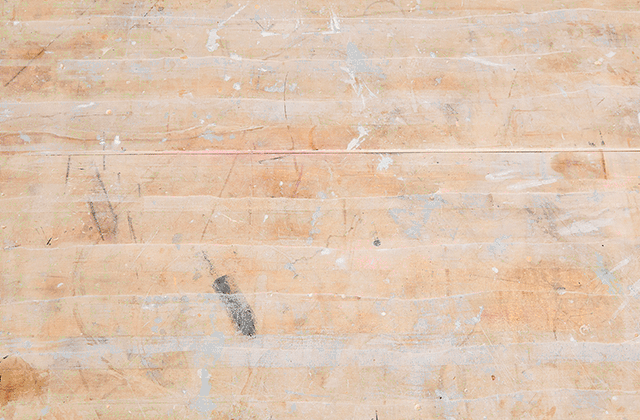 Here's how you should assemble the side table: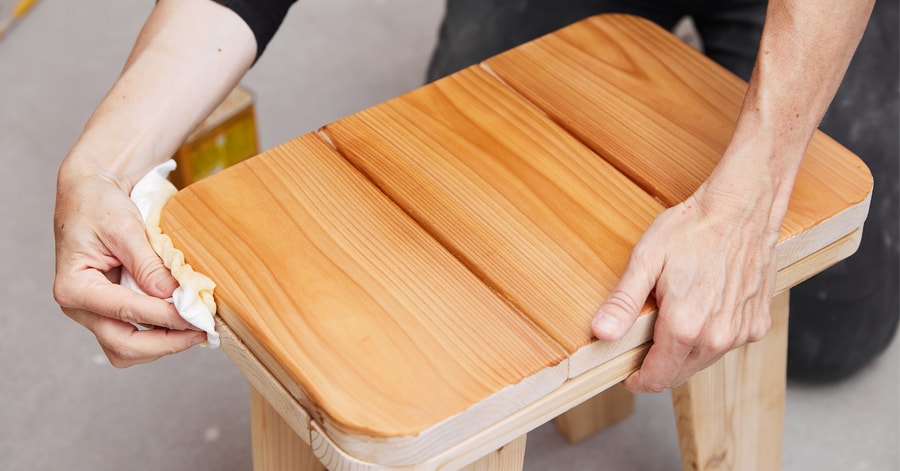 8.1 - 

Apply oil to every visible surface using a rag.