How to create a Christmas ball wreath in less than an hour
Christmas balls, a ribbon and a metal hanger. That's all you need (or almost) to make this lovely wreath.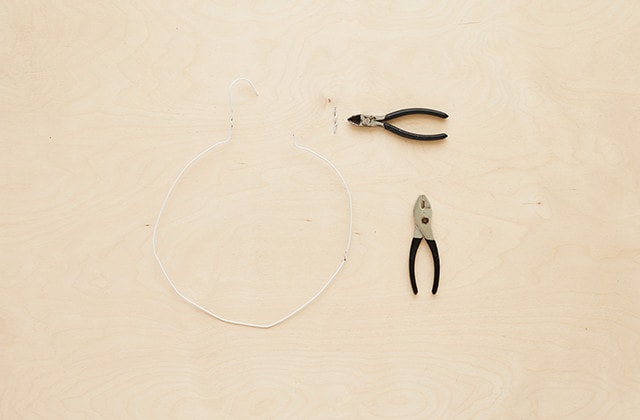 Shape it into a circle with the slip joint pliers and cut off the twisted ended of the hanger with the cutting pliers.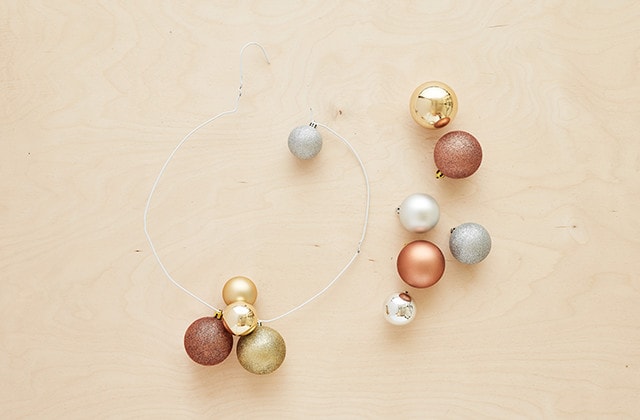 3
String the balls on the hanger
Make sure to vary the shapes, colours and sizes.
Pro Tip
Use Christmas balls of various types, colours, brightness and size to create an eye-catching effect.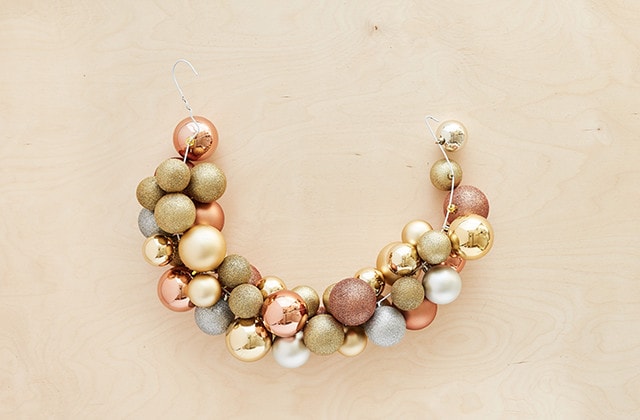 4
Repeat until the hanger is ¾ full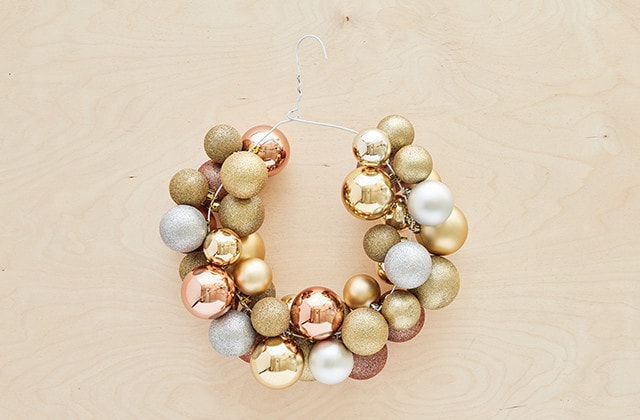 5
Close the hanger with the slip-joint pliers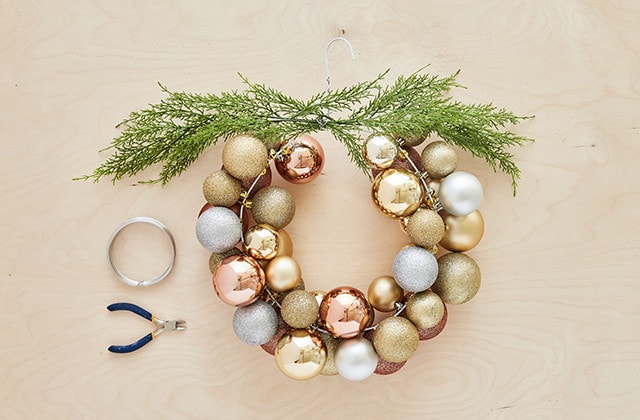 6
Attach some twigs on each side of the hook with the picture wire
If you do not have twigs on hand, just add more balls.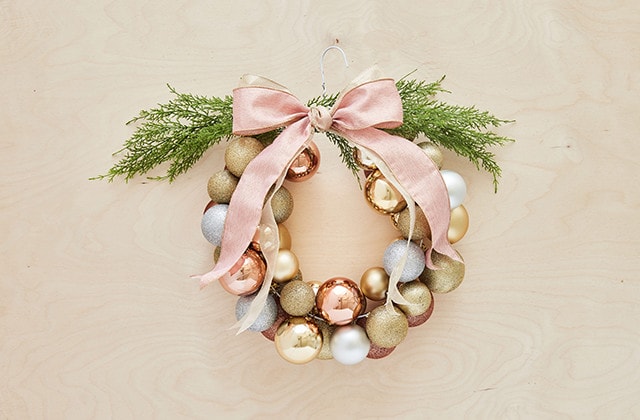 7
Make a bow with the ribbon
Attach the bow with the picture wire.