Description
Hummingbird feeder. 10 oz. Made of glass. Sun resistant. Easy to clean. Green. 1-year warranty.
Frequently bought together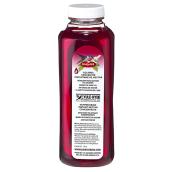 PERKY-PET
Hummingbird Nectar - Red - 16oz
Format 16OZ
Details
Article #13095095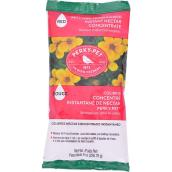 PERKY-PET
Hummingbird Nectar
Format 8OZ
Details
Article #13095048
PERKY-PET
Hummingbird Nectar - 1.89 L
Format 1.89L
Details
Article #13095060
Hummingbird Feeder
is rated out of
5
by
2
.
Rated

3

out of

5
by
Marg
from
Upper Section of Nectar Chamber is Metal..Not Good
The upper section of the nectar chamber is made of some type of metal, not plastic as the bottom section is. That isn't good and I'll tell you why. Although your feeder should be placed in a shaded area, it's still bound to get some type of sun and heat on it during it's use. Between the heat of the sun, the nectar, disinfecting, washing and drying your feeder every few days when you change out the nectar, the metal will start to turn and release potentially toxic substances into the nectar. Hummingbirds being the small fragile creatures that they are could find this very toxic and become sick and you may never know. The design is cute because it's like an old vintage bottle but that metal section just blows the whole thing! It may even rust in time. Also, the small opening of the bottle makes it very diffucult to clean as you can't get a bottle cleaning brush inside as the opening is too small. I suggest a glass feeder that is easy to clean and does not involve any metal coming in contact with the nectar. Further, the metal flowers that surround the feeding ports are sharp and could also cause injuries. Lastly, there isn't a perch for the hummers to rest on while they sip; not crucial but definitely a nice feature. For these reasons, I do not recommend this style of feeder: potential toxic substances from nectar coming in contact with metal.
Date published: 2018-04-07
Rated

1

out of

5
by
Zaan
from
Would not recommend
This is our second attempt at purchasing a humming bird feeder that work. For some reason the humming birds come to inspect the feeder, but reject it and do not feed from it. We are trying to figure out WHY? We have had success previously with feeding the humming birds, but unfortunately our glass and plastic feeder broke and we've yet to find a good replacement. WE bought 2 of these. Though they are pretty to look at, I would not recommend them as the point is to have birds feeding from them.
Date published: 2020-05-10