Arctic King Window Air Conditioning - 6000 BTU - 3 Settings
Article #21615017
Model #MWHUK06CRN8BCL1
Format 6000BUx250SF
This item is not currently available for immediate purchase, but can be ordered by visiting the selected store. Orders typically take 3-7 days from date of order to be received at your selected store.
Description
Stay cool on the hot summer days with this window air conditioning unit. It includes 3 ventilation settings, a 24-hour programmable timer and a remote control. Its cooling capacity of 6,000 BTU covers up to 150-250 square feet. This device includes a washable filter so you always get fresh and purified air in your home. This product is backed by a 1-year full warranty from original purchase date. Energy Star certified.

Ecological Attributes
This air conditioning is ENERGY STAR certified, which ensures it consumes in average 15% less electricity than a standard model. A reduction of your electricity consumption means less environmental impacts associated with its production.
Product specifications
1-year limited warranty, limited second through fifth year warranty on sealed system if used for normal trade purposes
Electronic control adjusting from 17 °C to 30 °C
Related Projects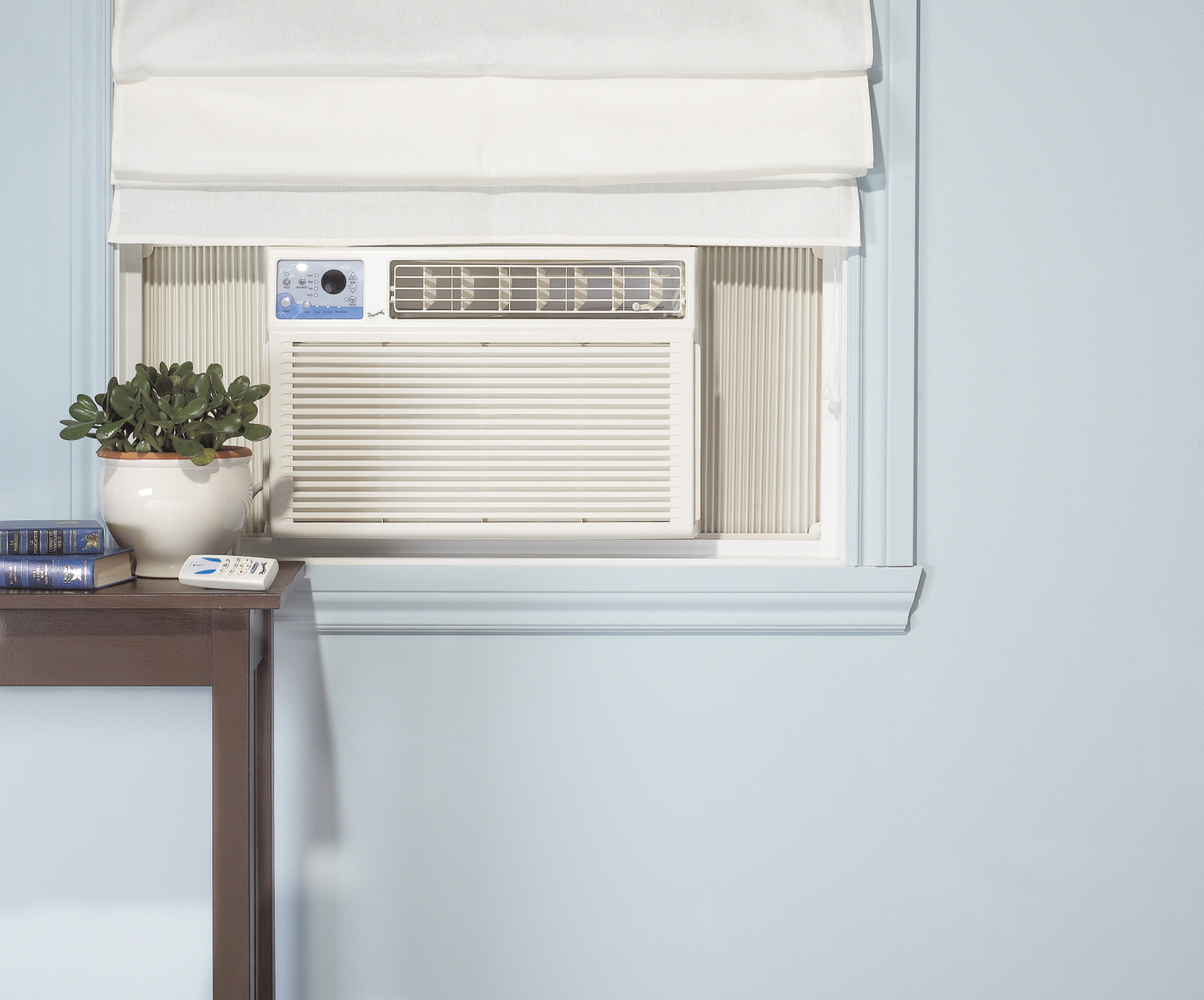 Supplemental air conditioners
When it is hot and muggy, air conditioners units lower the air temperature, remove air moisture, and filter the air within a room. Air conditioning needs vary g...Learn more