Description
This built-in electric range offers a 4.8 cu. ft. capacity. With its Frozen Bake technology, you can skip preheating for favourites like pizza and lasagna so you can cook frozen foods faster. Its FlexHeat(TM) dual radiant elements provide 2 elements in 1 with a 6" inner ring perfect for smaller pots and pans and a 9" expandable outer ring that makes room for larger cookware. Taking care of spills is easy thanks to the smooth Easy-Wipe ceramic glass cooktop that can be quickly wiped clean. This adjustable self-cleaning oven offers cleaning settings for light, moderate or heavy soils, and a built-in sensor monitors oven temperature and adjusts the cooking elements to help food bake evenly. Finally, this kitchen range is equipped with a Sabbath mode. Backed by a 1-year limited warranty on parts and labour.
Product specifications
Number of Burners/Elements
2400 W bake element, 3400 W broil element
Convection Conversion (Y/N)
Hot Surface Indicator Light (Y/N)
Hidden Bake Element (Y/N)
Smooth ceramic glass surface
Metal door with large glass window
Self clean, bake, broil, control lock, delay bake, keep warm setting, Sabbath mode, time bake, Frozen Bake
Left front: 6"/9" - 3000 W FlexHeat(TM) dual-ring element, left rear: 6" - 1200 W, right front: 6"/9" - 3000 W FlexHeat(TM) dual-ring element, right rear: 6" - 1200 W
Frequently bought together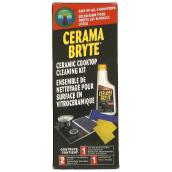 CERAMA BRYTE
Ceramic Cooktop Cleaning Kit
Details
Article #83075006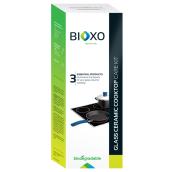 BIOXO
Bioxo Ceramic Cooktop Care Kit - Biodegradable - 500 ml
Format 500ML
Details
Article #30135135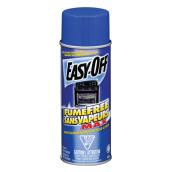 EASY-OFF
Easy0Off Oven Cleaner - Fume Free - 400 g
Format 400GR
Details
Article #17085054
Whirlpool(TM) Slide-In Electric Range - 4.8 cu. ft. - Black SS
is rated out of
5
by
186
.
Rated

1

out of

5
by
EBB
from
NEW UP TO DATE STOVE
[This review was collected as part of a promotion.] I BOUGHT THIS 2 MONTHS AGO AND WISH I HAD MY OLD ONE BACKTHE OVEN WORKS GOOD BUT THE COOK TOP IS THE WORST I HAVE EVER HADTHE TEMP. IS UNCONTROLABLE IT IS EITHER TOO HOT OR NOT HOT ENOUGHNO IN BETWEENI WILL BE REPLACING IT VERY SOONI HAVE HAD MANY WHIRLPOOL APPLIANCES AND LIKE THEM OVER ALL OTHER BRANDS.I HAVE ALL WHIRLPOOL & KITCHEN AID BRANDS IN ALL MY RENTALS INCLUDING MY HOME IN THE NC MTNS AND HOME WHERE I AM MOST OF THE TIME. NEVER HAVE I HAD A BAD ONE UNTILL NOW. THIS IS VERY DISAPPOINTING THAT WHIRLPOOL WONT REPLACE IT WITH A DIFFERENT STYLE. I THINK I WILL BUY A WOLF BRAND NEXT TIME.
Date published: 2017-02-15
Rated

5

out of

5
by
Mavis42
from
Does everything I need to do.
(This review was collected as part of a promotion.) I've had this range for about a month. I wanted front controls and a flat front edge so I can lean on it while I'm cooking. I really like the multiple size front elements. The oven works great for bread, roasting and biscuits. It has all of the features I need. I've been able to clean up all of my spots and spills (magic eraser) and the top still looks like new. I would prefer to have the elements start at 5 instead of 1 or 10.
Date published: 2019-04-25
Rated

3

out of

5
by
Smokey421
from
Ceramic Glass Cooktop
[This review was collected as part of a promotion.] The range works very well but the ceramic Cooktop does not come very clean. Marks are left which appears under the glass. The top is very smooth but this smear mark remains visible.
Date published: 2020-04-24
Rated

3

out of

5
by
Customer
from
No too sure about this one
Nice looking stove but that's where it stops. Elements are slow to respond when turning down heat resulting in boil overs and over browned food. Bad new oven odour still coming from oven after 2 months of use. Poor workmanship sealing glass top on stove top - sealant sloppily done. Do not like exposed element in oven. Haven't tried the self clean yet.
Date published: 2017-08-29
Rated

2

out of

5
by
Anonymous
from
Energy efficient?
After 65 years of cooking I've leaned to adapt. The oven is S L O W. To reach 350° it takes close tp 12minutes. Never mind 450° somewhere around 15 mins. Turn it on and watch tv then start. And watch the temp carefully. One day it shut itself off. Front elements. #1 heat (?) will melt butter eventually. #s 1 to 5 cycle on and off. What I used 3 & 4 for I will use 6 and up. It's pretty and I will have to cater to its design. Must have been designed for form over function. I'd only recommend with reservation. I want the one I bought in the '60 back or the '83 model. They I recommend! PS. The timer ? Interferes with the oven press the wrong button and the oven is off!
Date published: 2020-10-23
Rated

4

out of

5
by
LML3
from
Mostly positive
(This review was collected as part of a promotion.) I have had this stove for a month now. It is very convenient to have the electronic controls. The stove beeps to let you know if you have forgotten to turn off an element which is a helpful feature when getting used to a new appliance. What I miss is the back panel where the controls normally are. It means that the wall gets dirtier than normal. As well, there is a raised panel for the controls on the front that makes cleaning a little more difficult. Overall a good quality item just a few quibbles with design interfering with ease of cleaning.
Date published: 2019-08-30
Rated

1

out of

5
by
JasonJ
from
Hands down worst cooktop I've used
If you want to boil over or burn your food on the cooktop, this is the range for you. The burner controls do not work property whatsoever. If you have it at 10 to boil water then turn to 5 once water boils, it will shut off maybe 30-40 seconds later. By that time its boiled over or whatever else you have on the burner will have burnt. I've had two tech's in and both say it's 'normal' with the electronic board. It's dangerous and a safety hazzard in my opinion. I've used plenty of electronic cooktops, none function like this.
Date published: 2020-03-06
Rated

1

out of

5
by
rdown
from
TERRIBLE STOVE
Since i got this delivered , I have been disappointed with this stove, it does not work right, does not keep temperature , it either takes one hour to cook something that should only takes 15 minutes to cook, everything I tried to cook is either not cooked or dried out by the time it is cooked. It is the worst stove I have ever had, defiantly will not recommend this stove to anyone . today I got a service person to come and check it , now not only I have to wait for service men to come back , I might have to wait for parts too maybe a long time. I payed for this stove in early June, was not delivered until August 19, and this stove has not worked right since day one. DO NOT BUY THIS STOVE IS GARBAGE
Date published: 2020-12-01