Description
This side-by-side refrigerator from Whirlpool(TM) combines an outstanding capacity with a refined and professional design. The freezer section includes 5 shelves, including a removable pocket that lets you easily store frozen pizzas upright. This pizza pocket can be folded so you store multiple small frozen items. In-Door-Ice(R) storage features a compact design, which gives you 2 extra shelves in the freezer. Optimize fresh food storage with 2 humidity-controlled crispers, a deli drawer and frameless glass shelves, including a shelf with a sliding panel. An exterior dispenser with EveryDrop(TM) filtration system and LED night light gives you quick access to filtered ice cubes and water at any time of the day. Finally, the adaptative defrost monitors the freezer environment and starts the defrost cycle only when necessary. This black stainless steel-finish unit is backed by a 1-year limited warranty on parts and labour.
Product specifications
Reversible Door Swing (Y/N)
Side-by-side refrigerator
Fixed gallon door bin, 2 adjustable standard door bins, adjustable gallon door bin, can caddy, dairy compartment, 2 humidity-controlled crispers, deli drawer, 4 full-width shelves
EveryDrop(TM) water filtration system
Number of Refrigerator Shelves
3 door bins, deep drawer, 4 full-width shelves, removable folding shelf
Frequently bought together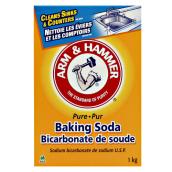 ARM & HAMMER
Baking Soda
Format 1KG
Details
Article #53975001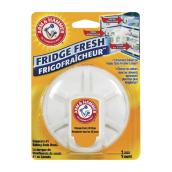 ARM & HAMMER
"Fridge Fresh" Refrigerator Air Filter
Details
Article #53975000
36" Whirlpool Side-by-Side Refrigerator - 25 cu. ft. - Black SS
is rated out of
5
by
129
.
Rated

5

out of

5
by
AliciaK
from
Nice Refrigerator
We have been using our new refrigerator for just over a month and really like the features it has (built-in door ice maker, sliding adjustable shelf, pizza shelf in freezer, pop can rack, etc.). The refrigerator is attractive as well. Our only complaint at this time is that it seems to be noisier than our prior refrigerator. We can hear when the ice cube maker is filling with water and also just the refrigerator running in general. It's not unbearable but something we have all noticed. That being said, I would recommend it to anyone looking to purchase a nice refrigerator! [This review was collected as part of a promotion.]
Date published: 2018-11-19
Rated

2

out of

5
by
KimGal3
from
Water Dispenser and ice maker needs improvement
Bought this refrigerator August of 2019 when moving to a new home. Ice maker would send a block of ice out onto the floor every time after getting ice. Constantly have water sitting in the tray under water and ice dispenser. Water sitting in the tray streaks down the front of the door causing constant cleaning. Now after 6 months the ice maker has stopped working completely. Technician has been out changed items. It made one batch of ice and quit again. Waiting on his return and he is waiting on direction from Whirlpool. I would not recommend this model. Appliances cost too much money not to last any longer than they do.
Date published: 2020-04-26
Rated

2

out of

5
by
Lakeside Lady
from
What a disappointment!!
The fridge is just 11 months old. It's beautiful, but the ice maker has stopped working. The repairman just left after working on it for over an hour. He tried unsuccessfully to reach Whirlpool's tech line, as he had some questions. He ran diagnostics, and thinks it may be fixed, but isn't sure. I have a feeling this is just the tip of the problem iceberg. I bought Whirlpool because I've always had good luck with the brand for decades. Now after having problems with a new dishwasher and now this new fridge, I would not purchase Whirlpool appliances again. I'd like to have them replace this lemon, but I'm sure they won't.
Date published: 2020-05-19
Rated

3

out of

5
by
RonVenghaus
from
Comparison to older whirlpool refrigerator
Unhappy with new whirlpool refrigerator. My older model (25yrs old and still works fine) chilled the water to the dispenser. This model does not. Ice dispenser is noisier and seems to hang up ice cubes causing drips and water to continually run down the front of the frig. A good thing about the frig was that the width of it stayed the same allowing it to fit in a very tight area. Other refrigerators were wider in comparison to capacity. I have always been a whirlpool fan as my past purchases have held up so long. I hope Whirlpool uses this info to improve their product. Why do you need a nickname for this? That is stupid!!! [This review was collected as part of a promotion.]
Date published: 2020-06-19
Rated

5

out of

5
by
Vixen
from
Pleasantly surprised
When our fridge went out unexpectedly and we had to run out and get a new one asap I couldnt do much research. This whirlpool is wonderful. Its a darker color than we had but looks good. Its quiet,fits perfectly, and has lots of room. I love the teo door setup with the freezer on the side. The old one had a drawer, not as user friendly as you would think. Im still getting used to the crushed ice but it is wonderful for margaritas. It even uses less energy than the old one.Perfect fridge, hopefully we will get another 20 years from this one! [This review was collected as part of a promotion.]
Date published: 2019-02-18
Rated

4

out of

5
by
Glenbrag
from
Really nice refrigerator BUT!
This refrigerator is beautiful and very spacious but there are some quality issues. The door gasket on the refrigerator side is loose and there are several places where the spray foam insulation wasn't cleaned up around the edges. In addition the toe kick cover doesn't cover the wires and hoses at the bottom of the doors. It came with this odd wire rack for the door with no pics or instructions for what it does. I have received many compliments from my friends on how beautiful it is and I have to agree. If it weren't for these quirks. [This review was collected as part of a promotion.]
Date published: 2020-03-30
Rated

2

out of

5
by
Jojo99
from
Big mistake If I could do it over I would
I purchased this in 8/2018 along with a several othe whirlpool appliances. In June of 2019 the freezer simply stopped working, I have had a repairman out 5+ times, been on the phone with whirlpool Several parts have been replaced same issue NO ICE. I am now waiting for a new door, again if I could do it over I would not have purchased this model. I am very disappointed in situation, I believe it could have been handled better. While I understand this isn't top of the line it shouldn't break down in 10 months time. Not a happy customer, next time I will be more choosey.
Date published: 2019-08-22
Rated

3

out of

5
by
rob9495
from
Some design tweeking needed
Bought similar unit three months ago. It works fine, but found that there is no way to take out the shelves, located in the freezer, for cleanup, if one has a spill. Also the water/ice filter, that came with the refrigerator, lasted two months, At 45 plus dollars per filter, this is unacceptable, The control settings for the refrigerator and freezer, held true for cooling. Time will tell if the unit is reliable, [This review was collected as part of a promotion.]
Date published: 2018-08-19