Description
This over-the-range microwave from Whirlpool (TM) is an ideal product for small kitchens. This microwave, which needs to be installed above a conventional oven or a cooktop, features a charcoal filter and a 4-speed exhaust fan (400 CFM maximum air flow). The CleanRelease (R) non-stick interior can be cleaned with a damp cloth without special cleaning solution. Wi-Fi connectivity allows for multi-step cooking: the cook power or temperature automatically adjusts based on the recipe you chose on your smartphone. A downloadable application offers maintenance alerts and a guided maintenance service directly on your smartphone. In addition, this microwave is equipped with an intuitive touch screen that adapts and offers presets based on your routines. This product is backed by a 1-year limited warranty on parts and labor.
Product specifications
Favorites, beverage, dinner plate, frozen vegetable, frozen entree, pizza, popcorn
Updraft centrifugal, 4 speeds
Add 30 seconds, sound on/off, add a minute, control lock, cook power, cook time, convect, defrost, end of cycle signal, keep warm, reheat, soften/melt, steam
Frequently bought together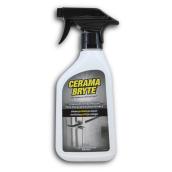 CERAMA BRYTE
Stainless Steel Cleaner
Format 474ML
Details
Article #8307003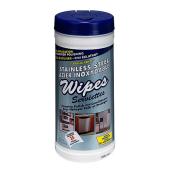 CERAMA BRYTE
Stainless Steel Cleaning Wipes
Format 35/PK
Details
Article #8307005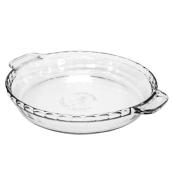 Pie Plate - Glass - 1 5/8" x 9" - Clear
Details
Article #97737604
Is this microwave 90 degree hinged? Can it be installed beside a wall without problem opening?
Hi There, Yes, this model features a 90 degree open feature. In the YWMHA9019HZ installation guide it says "If installing the microwave oven near a left sidewall, make sure there is at least 6" (15.2 cm) of clearance between the wall and the microwave oven, so that the door can open fully." Thanks for your question, Whirlpool Central Advisors.
Date published: 2020-08-13
Over-The-Range Microwave - 1.9 cu. ft. - Stainless Steel
is rated out of
5
by
95
.
Rated

1

out of

5
by
ITGuy11
from
Terrible Product
Like many other reviewers, I really wanted to love this microwave, but it is plagued with issues. The screen will go black or freeze up which requires to climb above and unplug the microwave. The clock randomly changes the time and date incorrectly. Occasionally the microwave will not start cooking even though the timer is counting down as if it is. Again have to unplug and reboot the microwave. And now the Whirlpool app isn't working. This smart microwave is a great concept, but clearly not ready for prime time. I feel like I wasted a lot of money on a non-functional beta product.
Date published: 2019-09-28
Rated

1

out of

5
by
organone
from
Do NOT buy...it will likely NEVER meet specs
It was professionally installed in August. It didn't work from the start. 3 service calls (and a new door) and it still didn't work right. They sent a replacement unit, and it has OTHER PROBLEMS. Like others have said, this is a poorly designed unit. VERY noisy exhaust fan. Almost no air suction at the intake grilles. Why so noisy, and so little air movement?? The APP and WiFi...forgot about it...seems like they'll never get it to work if they haven't by now. Please don't make the same mistake I did...far too much stress and there are other machines to choose.
Date published: 2019-11-04
Rated

1

out of

5
by
Bran77
from
Looks great, thats all
We ordered this last January, did not arrive until maybe April. Since then we have had full door replaced once and are currently waiting on second replacement. Screen freezes up, will not scroll through, wont start unless you open and shut door, clock continues to resent, sometimes screen goes black have to unplug to reset and sometimes screen goes crazy and picks things on its own as well as turns light on and off. Currently waiting for second door replacement week 3 now and can not leave it plugged in
Date published: 2019-03-11
Rated

5

out of

5
by
Harborwitch
from
A Dream Exceeded!
This OTR Convection Microwave was purchased to replace a previous Whirlpool unit that died. I would have been thrilled with a direct replacement, but this - OMG - exceeded my dreams. The learning curve is a little steeper, but the performance is outstanding! Baking, steaming, simmering, microwaving have all been flawless. I love that I'm going to be able to access it with my phone! The WiFi setup was simple. I love the menus . . . the full color is really fun. The self clean program is much faster and better than the previous unit. My only wish, that we didn't have to cut a hole in the wall to use the recessed door handle. It's a tight fit. [This review was collected as part of a promotion.]
Date published: 2019-12-08
Rated

1

out of

5
by
goaliebob99
from
90 days and multiple failures.
We have had this microwave for just over 90 days and have only been able to use it a few weeks. We have had multiple failures of the door LCD screen causing the unit to be rendered usless. The LCD screen has lines. We are on our 3rd door replacement and are about to enquire about getting a check back from Whirlpool as this unit is a lemon. The app can be much better as well, while this product could be awsome in many ways, it fails on every level.
Date published: 2019-09-23
Rated

3

out of

5
by
Piano gal
from
Mixed review
Pros: large display +progress bar; quiet; cheery tune instead of beep; large usable space Cons: quality control [we are on our second unit in 2 months, the first installed with faulty hinge on the door]; instruction manual [difficult to find instructions to disable demo mode that 1st unit came with when plugged in]; lack of dedicated buttons for frequently used tools like timer, turntable on/off, fan; uneven heat if microwave is used with turntable off to accommodate large, rectangular dish Lately, we had an issue where, even though the clock was bright, none of the other buttons responded. Finally, after opening and shutting the door 3 times, the unit worked as normal. This creates concern for the future of this model. [This review was collected as part of a promotion.]
Date published: 2019-01-22
Rated

1

out of

5
by
Nolas504
from
Don't Pick This One!
I love the design of this microwave, that's about it. I've had the door replaced at least 3 times because the display freezes or goes black. I've had the magnetron replaced too. As I write this review the door and magnetron need to be replaced again! The microwave is 1.5 years old, lightly used in a 2 person household. Stay away from this beautiful mess of a product.
Date published: 2019-10-23
Rated

1

out of

5
by
JimC1
from
Problematic
While this micro has good styling, some great features, and cooks well I've experienced several problems in the 9 months I have it. It periodically reboots on its own, requiring reprogramming of date and time. On several occasions the hood light will not light. Replacing the bulb doesn't fix the problem. Putting the old bulb back and unplugging the micro so it resets fixes the issue. And again you have to reprogram date and time. Also several times, when using the fan, the fan will not shut off. You have to reach into the cabinet above and unplug the micro so it resets. And again you have to reprogram date and time. You also have to reprogram date and time for every momentary power outage. My advice is look at other brands and models. Unfortunately, in addition to the micro, I bought new Whirlpool stove, dishwasher and refrigerator so all would match. Needless to say I'm disappointed.
Date published: 2019-10-12