Description
This Whirlpool(TM) gas dryer has a 7.4 cu. ft. capacity, which means that there's plenty of room for large items and larger loads. It is also the perfect appliance when it comes to fabric care. The advanced sensing system features 3 sensors that constantly monitor humidity and temperature levels by adapting the drying time accordingly, which prevents your fabrics from overdrying. The Wrinkle Shield(TM) Plus option with steam protects clean clothes from wrinkles with intermittent tumbling following the end of the cycle. Plus, this dryer comes with intuitive controls that make choosing the right cycle easy and allows you to program up to 37 custom settings for optimal fabric care. Finally, 4 baffles tumble clothes in a randomized pattern, allowing them to move more freely in the tub, which is especially efficient when it comes to smaller loads. Backed by a 1-year limited warranty on parts and labour.

Ecological Attributes
This dryer is ENERGY STAR® certified to save up to 20% in energy.
Product specifications
4 directions: left, right, bottom, rear
Flexible Aluminum Duct (12245451/FX0456MC) - Item sold separately
Reversible Door Swing (Y/N)
Duct Clogging Indicator (Y/N)
(12) Bulk items, colours, delicates, heavy, normal, quick dry, sanitize, timed dry, towels, whites, wrinkle control
(6) Less time, more time, steam refresh, damp dry signal, reduce static, EcoBoost
Electronic controls, located at the front of the appliance
Frequently bought together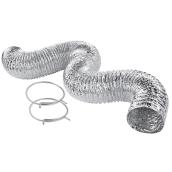 IMPERIAL
Flexible Foil Ducting with Clamps - 4" x 8'
Format 4x8'
Details
Article #12245451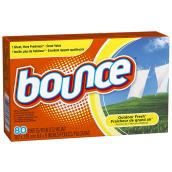 BOUNCE
Dryer Sheet - Outdoor Fresh Scent - 80 Sheets
Format 80SH
Details
Article #13605152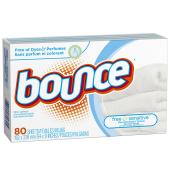 BOUNCE
Dryer Sheet - Sensitive Skin - 80 Sheets
Format 80SH
Details
Article #13605154
Gas Dryer with Steam Cycles - 7.4 cu. ft. - Chrome Shadow
is rated out of
5
by
79
.
Rated

2

out of

5
by
StarryNight1
from
Very Basic - No Light
We had a Whirpool Duet for years and loved it, so when it finally died, I wanted to get a new Whirlpool. I bought this based on the good reviews but am disappointed. I can't believe there is no interior light. I didn't even look to see it this was a feature because I thought no one even made a dryer without a light. That would be like checking to see if a car had a steering wheel. It's impossible to see inside, so forget about finding that matching sock. It dries just fine, but for this reason alone I would not recommend it, and I certainly would not buy again.
Date published: 2019-11-26
Rated

1

out of

5
by
Mashermary
from
Repeated E3F3 error code, dryer stops mid cycle!
Don't buy this dryer. I thought I was purchasing a high end dryer and it has been nothing but a headache. It keeps getting an E3F3 error code. I had to wait weeks for a service call, which was then cancelled! Now have to wait another 3 weeks! Does anyone in this company understand what it's like not being able to do laundry for that long? They talk about their great service when you are on hold, but this is not good service if you have to wait so long for a repair. On a brand new dryer! Based on other comments, I see that this is an issue with this dryer. They shouldn't even be selling it unless they figure out the problem and fix it. I'm so very disappointed. I thought I was buying a quality product from a good company.
Date published: 2019-11-02
Rated

1

out of

5
by
NYC Condo
from
Apt. Owners Beware!
We live on the 2nd floor of a 9 story condo. Dryer keeps shutting down with a E3F3 error (overheating). We have learned that if the dryer is installed more than 55ft. from the where the vent expires from the exterior of the building (not the vent connection in the wall), it will continue to overheat and shut itself down. Due to "improper installation" we are now stuck with it. Never had this problem with previous 3 dryers.
Date published: 2019-06-25
Rated

4

out of

5
by
SteveG
from
Solid machine. Nothing fancy. Just does the job.
What I like? Has a bulk soap option. Meaning you dump the whole bottle in and don't have to add soap to every load. Has numerous washing settings. Great for towels versus delicates. Only one complaint. There really isn't a buzzer or loud sound to indicate when a load is done. Doesn't have all the fancy WiFi enabled features an LG or Samsung has. Overall, very happy. [This review was collected as part of a promotion.]
Date published: 2019-08-15
Rated

1

out of

5
by
MEGTX
from
Worse dryer and experience ever!!!
Purchased this machine back in October 2019 and worked a few times and stopped. It would turn on and off itself and would not turn on when you want to, often it would turn on 5 minutes after you power it on. We have had over 6 techs that have come over and replaced parts. Finally replaced the machine and the new machine does the same thing. Tech now says it has to do with our electricity, now had a master electrician check the house electrical system, and the house is in perfect shape. We do not recommend this machine one bit.
Date published: 2020-03-22
Rated

1

out of

5
by
Hoosier Mom
from
Hate this dryer
I only have Whirlpool appliances and my last dryer was 17 yrs old. This dryer does not collect lint as well as previous dryers, I clean the filter after each load but can still often see lint below the screen and since I bought this 7 months ago I have had to clean the screen on the vent on the outside of my house 3 times and there is lint all over the bush outside of my house. The clothes more often than not need a timed dry added because the clothes are not completely dry despite using the maximum dryness setting. The start button often takes several attempts because it has a ridiculous 1,2,3 countdown feature.It is difficult to set the dryer cycle end alarm to a loud enough level to hear in another room. Now today I can't even turn the dryer on (fuses and plug checked) .
Date published: 2020-04-27
Rated

3

out of

5
by
Marian9259
from
No Light in Dryer
There isn't a light in the dryer. This feature if one that I assumed would be there when I purchased the dryer. We previously had a Duet dryer and loved it. It had a light. This dryer came with a steam option which I would be more than happy to exchange for a light on the interior.
Date published: 2020-06-30
Rated

5

out of

5
by
TJ hi
from
A world of difference
The Whirlpool front loading washer and dryer we purchased have been better than we ever expected. We never would have waited so long to make this change if we knew how much it would improve our lives. Laundry gets done, because it's a pleasure to do it, and our clothes look better and do not need ironing! I am still waiting for the second pedestal and look forward to having both machines on a pedestal, another great purchase! [This review was collected as part of a promotion.]
Date published: 2020-08-29