The program
As a non-profit organization, "Well Made Here" aims to encourage the purchase of quality building materials and other products made by Canadian manufacturers and designed for the residential market.

In Canada, there are products for every DIY, home improvement, or residential construction project. To show our pride and support for local manufacturers, let's get to know the hardware products and building materials that are considered "Well Made Here" and opt for them, or join the specialists who promote local purchasing.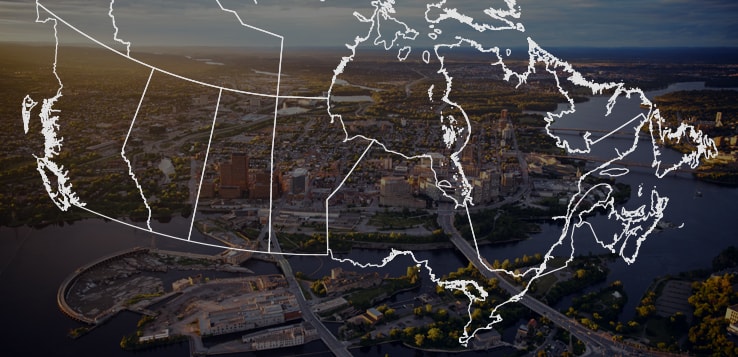 A carefully selected product offering
To be considered "Well Made Here," products must respect the following:
They must be marketed in hardware stores and home improvement centres at a national level.
They must respect the regulations, standards, and building codes in effect.
A minimum of 51% of the fees related to the final transformation must have been incurred in Canada.
PRODUCTS LABELLED "WELL MADE HERE" ARE EASY TO FIND
Use the filter "Well Made Here Products" or look for the logo.

Participants brands
The "Well Made Here" program was launched in 2019, and since then, the number of proud participants has only increased: more than 105 manufacturers supply more than 6,000 products to hardware store networks across Canada, and 56 are also RONA suppliers.
ABB
Adfast
ADS Canada
AGT Products
Atis Group
BP Canada
Cobra Anchors
Condor Chimiques
Denalt
Drainvac International 2006
Duststop Air Filters
EAB Tool
Finitec Canada
Weld Bond
Global Dec-K-ing Systems
Groupe Crête
IKO
Imperial Group
J.A. Roby
Kaycan
Laboratoires St-Antoine
MAAX
Matériaux Blanchet
Nuvo Iron
Polytarp Products
Prolab Technolub
Redibase
Rinox
Si-Mart
Société Laurentide (Peinture Boomerang)
Soleno
Stelpro
Techniseal
Unifix
Usines Giant
A. Richard
Bélanger Laminés
City Sheet Metal
Dural une division de Multibond
EZ Strip Canada
Garaga
Garant GP
Glen Dimplex
Goodfellow
Insulfloor
JELD-WEN
Klassen Bronze
Korhani
Métrie
Quest Brands
SamaN
Sika Canada
Ventilation Maximum
Wirecraft International