ECO Products - Grinder Accessories (2)
Make sure you're ready for projects with the right 
grinder accessories
. The most common are wheels.
Angle grinder accessory
wheels are available in multiple grits so you can use them at all stages of the finishing process. Items such as chuck adapters allow you to use wheels of various sizes with different models of grinder tools. Rona offers other
rotary tool accessories
like sanding drums and drum sander bands to roughly shape and smooth wood or remove rust from metal.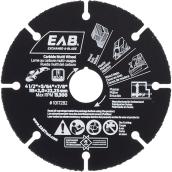 EXCHANGE-A-BLADE
EAB Industrial Carbide Multi Wheel - 4 1/2-in Dia - 7/8-in Arbor - Recyclable - Exchangeable
Format 4.5"
Details
Article #34595943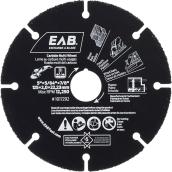 EXCHANGE-A-BLADE
EAB Exchangeable Multi-Wheel Saw Blade - 5-in Dia - 7/8-in Arbor - Tungsten Carbide Grit
Format 5"
Details
Article #34595945