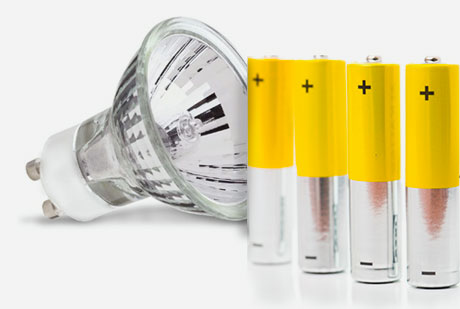 Although certain products can be useful around the house, they can prove extremely harmful to the environment when they end up in landfill sites, contaminating the water and soil for many years. Additionally, recycling helps reduce the environmental impact of manufacturing new products. That's why RONA has established a voluntary national recycling program in over 300 participating stores across Canada.
How can RONA help with recycling?
Contact your store to see whether it participates in the program.
Check the list of accepted products below.
If your store doesn't accept this service or the product you wish to recycle isn't accepted in our stores, consult the tab for your province to learn about our partners, or contact your municipality.
Here is what happens to used products collected by RONA.
Product
Method
For more information:
Paint

Paint is recycled into new paint products like our RONA ECO paint, or into industrial additives;
The metal and plastic from the containers are recycled for use in new products;
Products that cannot be recycled are used in energy reclamation.

Productcare.org
Ecopeinture.ca
Lamps

The mercury and phosphorus are recycled to produce lighting products;
The metal is recycled into other products;
The glass is used in industrial processes.

Productcare.org
Recycfluo.ca
Batteries

Batteries are used to manufacture new products.

Call2Recycle.ca