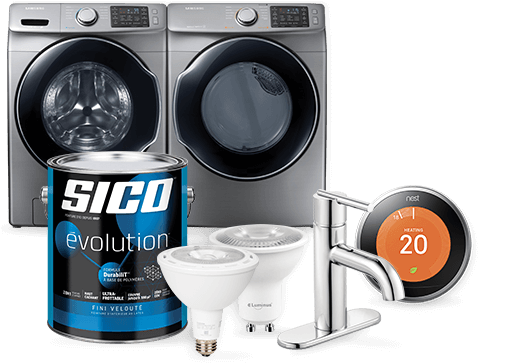 RONA's ECO-Approved Products respect the environment and your health.

You can find the ECO symbol on more than 2,000 products and enjoy the benefits for the environment and your wallet
Save energy
Save water
Improve air quality
Preserve our natural resources
Reduce or recover waste
Help eliminate substances that are toxic to your health and the environment
To purchase ECO products:
In store:

Look for the ECO symbol near the price tag.
Online:

Use the ECO filter when you search online and find out the environmental benefits of every product.
A rigorous selection process
Product selection for the ECO program is based on strict environmental criteria specific to each product category and determined considering their life cycle.