RONA Cowansville : the go-to destination for stoves and fireplaces
OUR SHOWROOMS
Visit our showroom to discover a wide variety of stoves and fireplaces for every taste and budget. Whether you're looking for a high-performing contemporary stove to heat your entire home, or a rustic-style fireplace with the ambiance and distinctive crackling of a wood fireplace, our specialists are there to meet all your needs.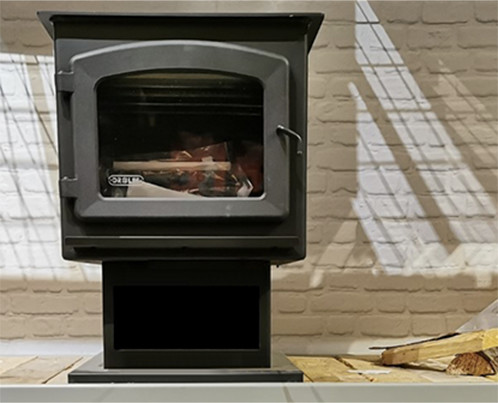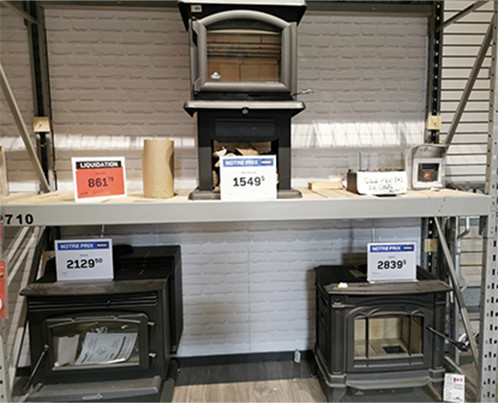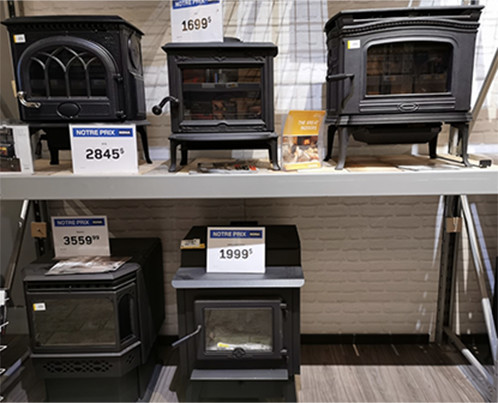 Brands for every taste and budget
Visit our Stove and Fireplace Centres to discover the biggest brands and choose from a wide selection of stoves and fireplaces for every need and budget:
And much more!





Pick the stove or fireplace that's right for you
When choosing a stove or a fireplace, the options are endless. Wood, pellet, propane, gas, or electric? To help you see clearer, see the how-to guides our specialists have put together just for you.
Entrust our specialists
with your installation
Entrust us with your project for total peace of mind! We offer a turnkey installation service
work plan
chimney installation
installation of the stove or fireplace selected
Our specialists will meet with you in store to learn about your project and the specifications of your home (cathedral ceiling, single- or multi-storey house, condominium, brick or vinyl siding).

If needed, a technician will meet you at your home* to finalize the quote.

*A fee of $75 will be applied if the technician is required to travel.
Easy
to order
Work certified
by rona
1-year labour
warranty
flexible
financing options
Contact Us
Whatever your needs are, our stove and fireplace specialists are there to answer all your questions and assist you in carrying out your project
RONA Cowansville
570, Jean-Jacques Bertrand,
Cowansville, Québec, J2K 5C4
(450) 266-1444
Write Us