Description
This Kitchen Aid convection range is a spacious appliance suitable for modern kitchens with limited space. Five (5) elements with different sizes and powers, including a triple cooking zone, will meet all cooking needs. A warming zone keeps the food at the right temperature until ready to serve. The EasyConvect(TM) conversion system automatically determines the appropriate convection cooking settings, which is convenient when experimenting with new recipes. The oven drawer has ample storage space to hold a large portion of your kitchen items. The self-cleaning system is equipped with Aqualift(R) technology that allows your oven to be completely clean in less than an hour without odours. This product is backed by a 1-year limited warranty on parts and labor.
Product specifications
(5) Center rear: 6", left front: 9"/12", left rear: 6", right front: 10", right rear: 6"
(3) 1 steam rack, 1 max capacity rack, 1 gliding roll-out rack, 7 positions
Incandescent interior light
Even-Heat(TM) technology and EasyConvect(TM) cenversion system
Warming zone: 100 W, front-left element: 1050/1950/3000 W, rear-left element: 1300 W, front-right element: 3200 W, rear-right element: 1200 W
Convection Conversion (Y/N)
Hot Surface Indicator Light (Y/N)
Oven: keep warm setting, steam bake, proofing, cook time indicator, delay start, clock. Baking drawer: bake, slow cook, keep warm
Electronic Touch/Rotary Knobs
Number of Burners/Elements
Frequently bought together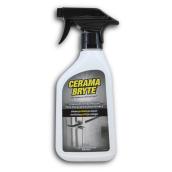 CERAMA BRYTE
Stainless Steel Cleaner
Format 474ML
Details
Article #8307003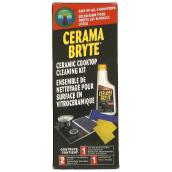 CERAMA BRYTE
Ceramic Cooktop Cleaning Kit
Details
Article #83075006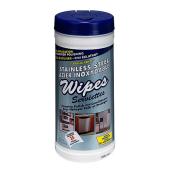 CERAMA BRYTE
Stainless Steel Cleaning Wipes
Format 35/PK
Details
Article #8307005
Slide-In Oven with Convection - 7.1 cu. ft. - Stainless Steel
is rated out of
5
by
190
.
Rated

2

out of

5
by
D man
from
Did not meet expectations
We have had this for at least 2 years and it is completely disappointing. Absolutely no temperature control for the top it's like everything is hot or hotter. Owned 2 glass top ovens prior to this and never had this problem. The main mother board has been replaced at least twice. Rust spots appearing in the stainless.Location of the controls on top is a constant source of aggravation. Self cleaning feature is not very useful. My expectations for the price and of Kitchen Aid products was much higher than this as in the past I have been happy with the products purchased. Will be replacing this oven soon and switching to gas but probably not this brand.
Date published: 2018-02-09
Rated

2

out of

5
by
Anonymous
from
Looks better than it works
The range looks great and that's what sold it for us. Once it was home, however, our excitement soon faded. The stove top gets too hot for most uses, other than for boiling water. To cook basically anything, you need to use the absolute lowest possible setting or your food will burn. On the contrary, the oven takes forever to heat up, often requiring 20 mins to reach 375 degrees and then will run for another 45 mins after your cooking is done to cool down, with the fan inside the oven running the entire time. What a waste of electricity. This was our first Kitchenaid range and it will be our last. Too bad, really, because it does look really good. If only it worked as well as it looks.
Date published: 2017-11-18
Rated

1

out of

5
by
Dot
from
Buy something else
This is not a self-cleaning oven, so be prepared to get on your hands and knees to scrub it without the help of Easy Off If you cook with a lid on your pot and the evaporation spills under your pan, it will embed that water stain into the glass and you will be scrubbing with the weiman daily cleaner, granular cooktop max, scrubbing pads and a razor tool they provide, just to get the water stain up. Not to mention, spilled food, oil, etc that might occur. The heavy cleaning is also a daily routine. The baking drawer is a joke. 1-1/2 hours to cook a pie. It's more of a warmer. The locked position for the controls keeps shutting off by itself. [This review was collected as part of a promotion.]
Date published: 2016-07-21
Rated

1

out of

5
by
ellie
from
Aqua Clean
I love the stove in many ways it heats quickly, gooks evenly, controls are a little too sensitive. I am a big kitchenaid fan everything in my old house was kitchen aid and the same when we moved. And this is the first time i feel I need to write a review. The aqua clean does not work I ran it 4 times and the dirt around the probe will not come off no matter how hard i try to clean it, it is awkward to see, because the lights are shining in my eyes. There are other areas that are the same. I do not want to use chemicals can you recommend another way to get this clean like the old days when it just got hot and when done perfectly clean? [This review was collected as part of a promotion.]
Date published: 2016-10-20
Rated

3

out of

5
by
CookiesRGood
from
Love to bake
The baking drawer does not have an element that can heat past 360. I preheated the oven for 2 hours to get to that temp. The rest of the stove is okay. It is slow to preheat and the timer is not loud enough and only beeps once. I like the capacity of the oven and the steam bake is wonderful for bread. When using the convection bake I leave the temperature what the recipe recommends or it takes extra time to bake. I am learning to use this stove and I think it will bea good purchase. I did trade it for the same stove without the "baking" drawer. My low rating is because of the baking drawer. [This review was collected as part of a promotion.]
Date published: 2018-12-29
Rated

3

out of

5
by
Nash
from
Required service twice in 6 months
I bought this thinking that it would be a reliable range, but can't really recommend it to others if it's going to require service multiple times within 6 months. It cooks great, looks great but when an error code flashes, the range shuts down and instructs you to call for service. Customer service is great, apologetic- but still you have to wait a week for service, the repairman has to order the part then make a second trip to repair the problem- which is no fault on the repairman since specialized parts are required. The fact is the range should function properly, especially within the first 6 months of use. Expensive purchase that has proven to be a frustrating purchase. [This review was collected as part of a promotion.]
Date published: 2016-02-10
Rated

5

out of

5
by
LevelGreen Steve
from
Great Addition to Our New Kitchen
After a five month delay due to a cabinet production snafu, we are finally using our new KitchenAid Range! Still getting acquainted with all the great features; has only been six days so still learning. Clever 3-size burner front/left allows use of different pots/pans close to the user. Large window in oven door provides an excellent view while cooking. Operating knobs have a substantial feel; smooth cooktop and robust oven door handle contribute to overall high-end appearance. Only minor complaint is a long oven pre-heat time, but after further reading the manual, I see there are ways to mitigate that. Overall, very happy with unit; looking forward to [This review was collected as part of a promotion.]
Date published: 2020-03-17
Rated

1

out of

5
by
LynnetteB
from
Disappointing
This new oven was installed in our renovated kitchen in March, and despite the fact that the delivery guys connected it incorrectly and the circuit box "blew up" and the stove was ruined, we are now searching for a new range. I am not sure I'd get this one again, as the controls being in the front of the range as they are were super sensitive. Everytime we walked by it seemed, something beeped or a burner would turn on or the oven would start to preheat. This was a bit unsettling to think we may not realize these things and it would be left on. Kitchen Aid has made this suite of cool looking appliance; I'll admit I was a sucker for the cool handles, but there isn't much going on for them behind the cover. Very diappointed in a name I thought I can trust.
Date published: 2019-05-14