Description
This Samsung induction range combines usefulness and peace of mind! Burners are equipped with the Virtual Flame Technology(TM), which emits an LED light reminiscent of a gas range flame, so you can easily tell when they are turned on. The 4 induction burner elements offer cooking powers ranging from 1200 W to 3300 W, meeting a wide variety of cooking needs. As for the built-in Wi-Fi system, it allows you to remotely control the induction cooktop and the oven options using a downloadable smartphone application. In addition, this spacious 5.8 cu. ft. range is equipped with 3 racks, including 2 wire racks that can be removed to cook large meals such as turkeys. This slide-in appliance comes with a 1-year limited warranty on parts and labor as well as a 5-year limited warranty on glass cooktop and elements.
Product specifications
Self-clean or steam clean
Induction element 1: 11", induction element 2: 7", induction element 3: 7", induction element 4: 6"
Induction element 1: 2300 W to 3300 W, induction element 2: 1800 W to 2300 W, induction element 3: 1800 W to 2300 W, induction element 4: 1200 W to 2000 W
Convection Conversion (Y/N)
Ceramic cooktop with electric induction
Number of Burners/Elements
Electronic Touch/Rotary Knobs
Hot Surface Indicator Light (Y/N)
5-year limited warranty on glass cooktop and radiant parts
175 °F (80 °C) to 550 °F (285 °C)
3000 W cooking element, 4200 W grill element, 1250 W convection heater
Frequently bought together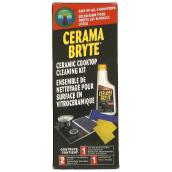 CERAMA BRYTE
Ceramic Cooktop Cleaning Kit
Details
Article #83075006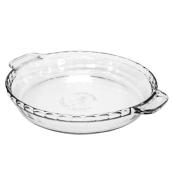 Pie Plate - Glass - 1 5/8" x 9" - Clear
Details
Article #97737604
When you clean the oven, can you leave the racks in to be cleaned or do they need to come out?
Racks should be removed when cleaning. If left in they will become dull and be difficult to slide.
Date published: 2019-04-01
Slide-In Induction Range - 31" - 5.8 cu. ft. - Black SS
is rated out of
5
by
61
.
Rated

1

out of

5
by
Anna
from
had this for only one year and it stopped working
i've had this for only one year and the right side of the stove top, the large heating component had completey stopped working and is nonfunctional to this day.
Date published: 2018-08-03
Rated

5

out of

5
by
Modem7890
from
Amazing oven
We found this oven to simple to operate and the induction cooktop is fast and is as easy to control as natural gas. Easy to connect to wifi which has some cool features like self diagnostic. Very happy with this appliance.
Date published: 2016-08-16
Rated

5

out of

5
by
Seaniii
from
Exceeded my expectation, by far!!!
I am glad i made the right choice, so much better than gas stove, cooks 3x faster, and so much easier to clean.
Date published: 2018-11-02
Rated

5

out of

5
by
melissa666
from
I'm in love with this Range!
I couldn't be happier with how great the Samsung 5.8 cu. ft. Slide-In Induction Range with Virtual Flame™ Technology in Stainless Steel works! With the induction range everything cooks so much faster than with my normal electric oven. I love that it has the option to lock the oven, this is a great feature for anyone with smaller children. It's so easy to use and you can even download an app to control the temperature of the oven. This is exactly what I've been looking for and I couldn't be happier with all of the features. I highly recommend this Samsung range! [This review was collected as part of a promotion.]
Date published: 2019-11-13
Rated

1

out of

5
by
disappointed18
from
very disappointing
My oven is 13 months old and the oven keeps overheating and now have get a service call. Of course just off of warranty. Long story short if you buy this very expensive oven, buy the expensive extra warranty, I didn't and now that is going to bite me.
Date published: 2019-01-25
Rated

2

out of

5
by
Maggie
from
Dual convention fans poor
poor quality , both convention fans bad...do not buy. one fan never worked, poor customer service. induction good but does not compensate for other issues. [This review was collected as part of a promotion.]
Date published: 2019-11-25
Rated

1

out of

5
by
Beverly
from
Don't use the self clean feature!
I've had this range about 2 years and have always used the steam clean which is lower heat. Last week I decided to use the self clean feature. I used the default time of 3 hours. After about 2 hours the range started beeping and had a code of C-31. After research it appears that the oven got too hot and the thermal fuse blew. The oven is completely locked and will not open. My husband ordered what he thinks is the correct part. Of course Samsung customer service will not give you part info. I now have read about the common C-31 issue. This is a design defect. I have liked the induction cook top, but it is much fussier than my GE Profile induction cook top at the other house.
Date published: 2020-07-09
Rated

5

out of

5
by
LorrW
from
What a Beauty!
Love this range. I always cooked with electric but never induction also standard oven never convection. All I can say it WOW. The induction cook top is faster and more effiecent that a standard electric range. I love the convection oven. Cakes, pies and cookies come out fluffier and crispier. I don't know why I waited so long to buy one.
Date published: 2016-07-06
Rated

1

out of

5
by
Bethany
from
Terrible
purchased and left in box for 3 months. used for 1 year and oven quit. code c-31 just like all the others. just out of warranty of course.
Date published: 2019-12-31
Rated

5

out of

5
by
Santefe
from
Best Stove I've Ever Used!
I purchased this stove for our newly built house - the Kitchen Appliances were my "splurge"! I've used this stove for nearly 4 mos now - and I've done real some cooking on it, too. I LOVE this thing! I've cooked on gas stoves and electric - and this stove (in my opinion) is WAY better than a gas stove! Why? Because when you turn the burner on (Pan/pot must already be in place) the pan heats up INSTANTLY. And I mean CRAZY fast - which is great when you want to really "sear" your meat. Also, when you turn the burner down - the temp change in your pan is instant! You get no radiant heat loss into the kitchen from the heat that is lost around the edges of the pan - so your kitchen doesn't heat up (especially in the summer months) and become stifling hot so that you have to open a window to let some cool air in! The burner itself doesn't heat up at all - it magnetizes the bottom of the pan and only the pan is hot. I can cook with a paper towel on the burner (and I do that diligently) so that my iron skillets don't scratch the surface of my stove top and the paper towel prevents the pans from spinning around when you stir something. The paper towels never burn. When I've cooked on high heat they have a scorched spot - but they don't catch fire - and clean up is so much easier. Foods that spill over onto the cooktop don't burn onto the surface - because the surface isn't hot - only the pan. The most you get from spill overs is a partial "ring" where the pot sat - but nothing more. An added bonus (to me) is that the cooktop doesn't retain the heat like my old cooktop did. It could take quite a while for that thing to cool down enough so you could clean it. The cooktop on this stove cools down very quickly. I was surprised. The control panel is glass and when you clean it or even bump into it - you may end up turning your oven on or off, or accidentally turn the light in the oven on or accidentally turn the timer on or off, etc. You can lock the panel so you don't do those things, but hearing all the beeps without knowing what you've turned on or off can get annoying at times. I though, wouldn't consider it be a "deal breaker" ...You simply have to be mindful of it. If that is an annoyance that you know will bother you? It may be a deal breaker in your case. If you have really keen hearing or if small background noises bother you - this may not be the stove for you. Yes, when you turn the burner on high, there is a small high pitched hum that can be heard until you lower the temp of the burner. Me? I couldn't care less - it doesn't bother me in the least. But it drives some people bonky - according to the reviews. I have had no issues with the oven not baking well - the convection oven & reg oven features works very well and thru trial & error, I've learned that the convection setting is NOT the best option for baking biscuits! Use the reg oven setting for those. Yes, this stove is a lot of money - so if you aren't really a Cook and don't really enjoy cooking? Don't wastebthe money on this unit - it's way too nice a stove to just sit there for "looks". I don't regret having bought this stove - I LOVE cooking on it! I'm honestly rather puzzled that Induction cooking hasn't become "all the rage"? It uses less electricity, it cooks faster, it cooks cleaner.....what gives? I think it WILL become very popular - it's just that people are perhaps put off by the cost and the fact that you MUST have cookware that a magnet will stick to or that is stamped "induction" on the bottom. That might be an additional cost they hasn't planned on - but it is SOOO worth it!
Date published: 2019-01-18
Rated

2

out of

5
by
lovetoeat
from
Missing enamel in oven
I had a replacement stove delivered, to replace an earlier one that had a broken heating element in the oven. My new stove is missing enamel around the oven door so the steel underneath is exposed. Also it is missing enamel by the door latch. More quality control needs to be done at the factory. This flaw would be pretty hard to miss if someone opened the oven door and looked. Very disappointed that my new oven needs to be returned right before Canadian Thanksgiving.
Date published: 2017-10-06
Rated

5

out of

5
by
Z9CLINE9
from
Lovely Range, Just What I Was Looking For
I had been eyeing this range since my old schooler started acting up. Once the big sale hit went ahead and picked it up glad I did, bought the stainless steel model and couldn't be happier. First time owning a slide-in, induction, or a Samsung appliance. Due to hubby's disability we felt this would be the best and safest option for us. We're still learning how to use most of the features, but we're enjoying doing it. Love the way the range makes the kitchen look, so modern and stylish. just enjoying cooking on the oven,using the warming drawer, and learning how my cookware heats different on the induction burners. We are keeping our control panel locked as we have also noticed it is very easy to turn oven on, but that hasn't been a big deal to do. So far so great,loving it.. [This review was collected as part of a promotion.]
Date published: 2019-06-23
Rated

4

out of

5
by
reno king
from
GREAT STOVE highly recomended
installed stove about 1 month ago, and love this thing,super fast heating and even temperature, cooking.Way better stove than my old ceramic top unit, only complaint is the extra large element could have been a little smaller and a 5th "burner"installed instead what is best is virtually nothing boils over and if somthing is spilled on stove top it doesnt burn on and require lots of work to clean.The noise that stove makes when on hi boost setting is a bit annoying but it reminds you that stove is on maximum setting .Highly recomend this stove to anyone
Date published: 2020-03-05
Rated

5

out of

5
by
Bernie
from
Fantastic
We bought this slide in range and had it for about 3 weeks and are blown away by the features. This is the most fun we ever had cooking, the power is instantly regulated and gone are the days when everything boiled over. The oven is a lot faster than the one from our previous top-of-the-line range.
Date published: 2018-10-06
Rated

5

out of

5
by
christal101
from
Cooking perfection
I absolutely love my new Samsung range. The induction heat cooks the food to perfection. I did not realize that induction ranges need special cookware. The easiest way i have found to find a pan that works is if a magnet sticks to it or if it is cast iron. This definitely helps with cooking evenly. The best part of the oven is it does not make the room super hot. I love that i can connect my phone and start the preheating process. The phone even notified me if the door gets opened! [This review was collected as part of a promotion.]
Date published: 2019-11-19
Rated

4

out of

5
by
FirstSamsung
from
Happy so far
We bought this one month ago. The induction top is nice as it is so easy to keep clean. Anything that does boil over does not bake on, as it is only hot under the pot. We did have some trouble with frying pans marked "safe for induction" that showed an error code on burner. The oven itself seems to take a bit longer to bake things than my last oven, but cookies etc. come out nicely. There was an odour at first, but we ran the oven as directed and opened up the windows and it was fine. I wouldn't say it was a big deal at all. We have not used the wifi so I can't say. The oven looks modern and stylish. We got it at a decent price for boxing week sale. The website was not very easy for registering warranty, it took a long time after the chat help had me register with India first instead of Canada and I had to redo everything. We had a free cookware offer and they came a few weeks later. They are small but good quality.
Date published: 2019-01-28
Rated

2

out of

5
by
njlok
from
Love the cooktop, hate the oven!
I've had this range for a year and a half and have had technicians out 3 times. The oven doesn't heat properly, most of the time. Sometimes it's too cold and sometimes it's fine and then turns itself off. I have to keep adjusting it - like setting it to 425 when I want 350. And then turn it down again when it goes up to 400. They replaced the panel but it hasn't helped. So frustrating! It's turning me into a bad cook because the temperature isn't right. I would stay far away from this range if I were you.
Date published: 2019-04-26
Rated

3

out of

5
by
JoBlo
from
Powerful but noisy
+: Powerful, nice look, very good tolerance to pan size, good oven features set -: Lack resolution at low heat, cooling fan always running even at the lowest cooking level and it runs for a while after cooking as stopped, WiFi AP remains active even when turned off in settings
Date published: 2019-03-24
Rated

5

out of

5
by
DrWuby
from
Easier to clean than all other brands
the cooktop lends it self to easy cleaning. its edge-to-edge cooktop has no metal borders, and its controls are not at the top to collect greasy spills. much better design than those from ge or bosch. [This review was collected as part of a promotion.]
Date published: 2019-10-11
Rated

1

out of

5
by
paul
from
range
i bought abut 3 years ago. after few months, the two sides haven't work . until now i am using the other 2 sides only. i got a 2 code showing . [This review was collected as part of a promotion.]
Date published: 2020-04-26
Rated

5

out of

5
by
Suzannewith a Zed
from
I LOVE this range!!
Both the induction stove top and the convection oven work beautifully. I haven't tried the warming yet, but I am going to use it this week-end while preparing our Easter dinner.
Date published: 2019-04-14
Rated

4

out of

5
by
Pat S.
from
Looks great & overall happy with this range
This is our second Samsung induction range; the previous range was a 1st generation induction. This newer induction is much quieter than our previous; less fan sound, but there's still that buzzing/clicking sound (which is normal). For those who've never seen or tried induction... It's the fasted technology to boil water; it cooks like gas, but has a clean/smooth glass top. The oven is huge... And the broiler is super hot... It took us a while adjust to this oven which heats up faster and maintains the correct temperature. Our previous range's oven grossly under-performed. The wifi-activation is a neat feature; useful to turn-on the oven remotely, to preheat the oven on your way home from work, which will save you 10-15mins. It would also be useful to use your oven as a slow cooker (remotely). Finally, we love the stainless steel finishes and the blue LEDs on the stovetop (while induction is activated). Overall, we're very happy with this range. If I'm going to critique a bit; we wish the largest element had a higher "boost" power for grilling/frying, the timer volume is way too low and this range is quite pricy.
Date published: 2016-08-07
Rated

1

out of

5
by
CyberJoe
from
What happened to flex duo?
I like everything about this range: layout of cook surface, front controls, and virtual flame but what happened to the flex duo feature?!
Date published: 2019-04-09
Rated

2

out of

5
by
lovetoeat
from
Broken element in oven - dinner plans derailed
My new range arrived yesterday. Very disappointed. The top element in the oven is only held up by the left bracket. The other side is hanging loose, and not connected to the right bracket. These types of manufacturing defects should be caught at the factory. Unfortunately, this has tainted my opinion of this range.
Date published: 2017-09-10
Rated

5

out of

5
by
shschaumburg
from
Beautiful modern Samsung Slide In Electric Range
Updating my kitchen with this new Samsung stainless steel slide in electric range makes a big difference in the appearance of my kitchen! I love how modern and clean it looks in my home! The Samsung electric range has a sleek glass top that is modern and easy to cook with and to keep clean. I am being careful not to scratch the top of the range so it stays looking so nice. The oven is large and also easy to keep clean. I especially like how fast food cooks in this oven. The warming drawer below the oven is very handy to keep foods warm while preparing the rest of the meal. The back of the slide-in range is all one height without any old fashioned looking higher back area. Overall I am enjoying cooking more with this electric range. I would recommend this Samsung electric range to my family and friends! [This review was collected as part of a promotion.]
Date published: 2019-11-13
Rated

4

out of

5
by
Anonymous
from
stylish, and induction is great
This is a massive improvement on our old electric range. The induction thing works well, and it looks nice in the kitchen.
Date published: 2017-08-01
Rated

1

out of

5
by
Jimden
from
This stove is junk like all Samsung Appliances
We purchased all new Samsung Appliances and they are all junk. We have had problems with all of them and would never purchase them again.
Date published: 2018-10-11
Rated

4

out of

5
by
Tosh
from
Beautiful!
Bought this range a month ago after waiting 7 months to get the black stainless model. It's sleek, beautiful and looks great with the matching OTR microwave. The induction top works well and is very easy to clean, since the heat is in the pot and not the surface, so spills don't burn on at all. My only gripe is that the cooling fan is a bit intrusive, not the case with other brands. Overall very happy.
Date published: 2018-07-17
Rated

5

out of

5
by
tarasg
from
Excellent Range!
This range is a major upgrade to my kitchen. It looks good, works great and made my wife downright giddy. My favorite feature is that if there is nothing on the induction top - it will not get hot. Additionally, it works with cast iron cookware, boils water super-fast, and we can pre-heat the oven remotely. Highly recommended! [This review was collected as part of a promotion.]
Date published: 2019-11-13
Rated

2

out of

5
by
Sandy
from
Expensive Oven with NO Temperature Probe and ridiculous Wi-Fi
How could the top of the line oven NOT include a temperature probe? Induction cooking is over-rated and NOT worth the cost! The wi-fi requires access to all of your contacts, all of your photos and control over your phone! Way to intrusive to communicate with your devices! Returned oven after 3 days.
Date published: 2018-05-22