Description
This Samsung induction range combines usefulness and peace of mind! Burners are equipped with the Virtual Flame Technology(TM), which emits an LED light reminiscent of a gas range flame, so you can easily tell when they are turned on. The 4 induction burner elements offer cooking powers ranging from 1200 W to 3300 W, meeting a wide variety of cooking needs. As for the built-in Wi-Fi system, it allows you to remotely control the induction cooktop and the oven options using a downloadable smartphone application. In addition, this spacious 5.8 cu. ft. range is equipped with 3 racks, including 2 wire racks that can be removed to cook large meals such as turkeys. This slide-in appliance comes with a 1-year limited warranty on parts and labor as well as a 5-year limited warranty on glass cooktop and elements.
Product specifications
Self-clean or steam clean
Induction element 1: 11", induction element 2: 7", induction element 3: 7", induction element 4: 6"
Induction element 1: 2300 W to 3300 W, induction element 2: 1800 W to 2300 W, induction element 3: 1800 W to 2300 W, induction element 4: 1200 W to 2000 W
Convection Conversion (Y/N)
Ceramic cooktop with electric induction
Number of Burners/Elements
Electronic Touch/Rotary Knobs
Hot Surface Indicator Light (Y/N)
5-year limited warranty on glass cooktop and radiant parts
175 °F (80 °C) to 550 °F (285 °C)
3000 W cooking element, 4200 W grill element, 1250 W convection heater
Frequently bought together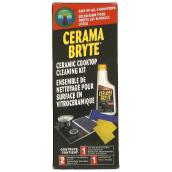 CERAMA BRYTE
Ceramic Cooktop Cleaning Kit
Details
Article #83075006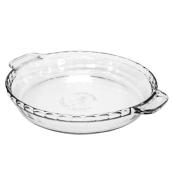 Pie Plate - Glass - 1 5/8" x 9" - Clear
Details
Article #97737604
When you clean the oven, can you leave the racks in to be cleaned or do they need to come out?
Racks should be removed when cleaning. If left in they will become dull and be difficult to slide.
Date published: 2019-04-01
Slide-In Induction Range - 31" - 5.8 cu. ft. - Black SS
is rated out of
5
by
60
.
Rated

4

out of

5
by
Tokboss
from
Beautiful Range
Love this induction range! Beautiful design,- form AND function. Cooks fast and even. Under 5 minutes to boil a large pot of water! Very easy to clean too (with Creamabrite) love the huge oven without exposed heating coil. Wifi is a nice feature, but not totally necessary . The glass control panel is also easy to clean. The gripes: Broiling is done with the oven door closed which is a little difficult to get used to - The oven shuts off if the door is left open. The timer alarm is a little low on volume. You can easily turn the oven on by brushing up against it , but it does require a confirmation to actually start a function , and there is a very easy to use lock out feature that locks the control panel . Very minor grapes considering I really love this range .
Date published: 2016-09-20
Rated

5

out of

5
by
KD
from
Induction is awesome
Love the high tech design. Induction maxes out a low boil, and never goes over. You will need induction ready cookware, but cooking is precise, even, and quick. Cleaning is easy because it never burns the surface and liquid never boils over!
Date published: 2017-04-03
Rated

1

out of

5
by
JGWM
from
Failed to work
We started using this oven about 4months ago. We don't typically cook very much. So far the oven failed to work twice giving us each time error C-31 (indicating high PCB temp error).
Date published: 2018-12-10
Rated

5

out of

5
by
Suzanne
from
The only way to cook
I have had this stove for about 6 months. I had longed for a gas stove for years. When we moved into our new house it had a gas stove and I realized that gas is horrible for two reasons. First, the stove is cumbersome to clean it literally took me 45 mins. to clean. Second, it generates so much heat so it is hot to cook on gas. When my induction stove arrived I thought I had died and gone to heaven! It cooks better than gas. Heats up much faster and responds instantly to adjustments just as gas does. The "power" setting boils water faster than you can imagine. Frequently pot handles do not even get hot. Clean up is a snap! Spray cleaner and wipe. Done. I use a ceramic cleaner to keep it shiney, finish with a clean microfiber cloth and it looks brand new all the time. The warming drawer is an added nice touch. I thought I would miss my storage drawer down there but I don't. The slide in style looks completely custom and the overlap of the surface over the countertops makes for a clean, neat seal. No more breadcrumbs down between the stove and counter. The oven is great, convection roast gets meats nice and brown. Everyone worries about needing to get "all new pans". Some of what you have will probably work. If a magnet sticks to the bottom of the pan it will work on induction. Then, gradually build you pan collection. Ross always has great deals on induction cookware (single pieces). Keep a magnet in your purse so you will be sure. I could go on and on but I won't. You will not be sorry if you purchase this stove.
Date published: 2017-04-10
Rated

5

out of

5
by
Flatsrunner
from
All I can say is...WOW!!!
I had heard a lot about how great cooking with Induction was, and all I can say is WOW! This Samsung range is unbelievable! Temperature changes are instantaneous! I can not say enough about how impressed we are with the quality of this Samsung range. One of the things I like most about induction cooking is that the only thing that gets hot is the pot, or pan you are cooking in! The kitchen stays cool, and the cooking surfaces stay cool to the touch. That could be especially important to those of you with small children! I was a little reluctant to make the move because of the price, but in the end, I am thrilled that we did. We replaced a 2 year old KitchenAid convection range after we had a number of problems (all covered by Lowe's Extended Protection Plan, thank goodness). [This review was collected as part of a promotion.]
Date published: 2018-09-24
Rated

5

out of

5
by
Ohioian
from
Love this range
We installed our range about 6 weeks ago and are very pleased. It is very attractive, a bit industrial looking which we like. We have not encountered any issues with incompatible cookware and have even found that the largest burner works with even a smaller pan than the minimum specified. This range is FAST. Boils water much faster than my mothers natural gas range with "quick boil" and so much faster than the gas range at our old house which I desperately missed until now. The oven is not at all slow to preheat in my opinion, though I have not yet used the convection feature. The oven did have an odor only during the initial heating but I did not find the need to ventilate the house. One thing we have noticed, we replaced our microwave/range hood and the larger size microwave we purchased makes it kind of a tight fit to lift the pour lid off of our tall, very narrow 8 qt stock pot, so if you are replacing your microwave you might choose a smaller capacity ( not so tall) one. The cook top is easy to clean with ceramic surface cleaner, then I buff off with a mixture of white vinegar and rubbing alcohol for a sparkling clean smudge free finish. The front burners sit back rather far from the front edge, presumably to keep the electronic cools, but this has not been an issue. And the cooling fan that also blows to keep the electronics cool is noticeable but not annoying. One draw back, after coming in on a brisk winter day I found myself trying to warm my hands near the stock pot full of cooking soup, in vain, as very little heat is given off. I predict cooking in the summer is going to be much more pleasant. We did, as a precaution, purchase the extended warranty, not something we have ever done before. But so far all I can say is ... Love this stove.
Date published: 2017-03-31
Rated

1

out of

5
by
Kim
from
Beware !!!!
This slide in range is beautiful and I have had it in my home for 11/2 years. Love the cook top. However after using the oven for approximately 13 months. I received an error C-31. After. calling Samsung and speaking with them for two or more hours they decided they would send out a technician. The technician replaced the motherboard. I used the self cleaning feature on the range two weeks later and the oven gave the same code. Another technician came out replaced the motherboard again. He advised me no to use self clean as it was a known problem with over heating the motherboard. As I explained in the first part of my review . I really like the stovetop so I did not use self clean again. I did however bake a ham on 450 degrees for 2 hours and I again I have the error code and am unable to use the oven. Samsung has refused to fix this oven now I am stuck with a 2000. cooktop and a defective stove. This is a known problem and having a warranty will not help you. If you bake anything in this over 350 degrees it will give you an error code and Samsung will not help you.......BEWARE [This review was collected as part of a promotion.]
Date published: 2019-11-12
Rated

5

out of

5
by
jaicen83
from
Fantastic induction Range
I absolutely love my new Samsung Range. Some things that are better than other induction ranges out there is: -the Range does not error when pan is wet on the bottom. - the blue flames are a good indicator that the Range is on. One thing I Did find difficult which was trying to connect it up to Wi-Fi, although this was not a requirement for use I wanted to have the functionality to see if the oven was on. As far as use. This oven is very good at preheating and the temperature is very balanced across the whole oven. Cleaning on the oven is fantastic and the option for steam cleaning is a useful option. [This review was collected as part of a promotion.]
Date published: 2019-11-13