Description
With its slide-in design, this Whirlpool gas range blends in effortless with your cabinetry to give you the look of a built-in appliance without the work. The gas range features smart technology functions that make your life easier. The Scan-to-Cook option lets you send instructions straight to the oven and voice control gives you hands-free operation for multitasking performance. The self-cleaning oven range also has Z-2-Lift(TM) hinged grates, which let you clean up spills without having to remove the grates.
Product specifications
Scan-to-cook, voice technology, touchscreen
EZ-2-Lift(TM) Hinged Cast-Iron Grates
Hidden Bake Element (Y/N)
Hot Surface Indicator Light (Y/N)
Electronic Touch/Rotary Knobs
Number of Burners/Elements
Frequently bought together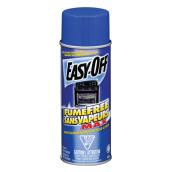 EASY-OFF
Easy0Off Oven Cleaner - Fume Free - 400 g
Format 400GR
Details
Article #17085054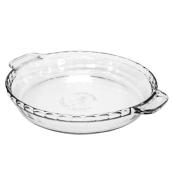 Pie Plate - Glass - 1 5/8" x 9" - Clear
Details
Article #97737604
Slide-In Gas Smart Range - 5.8 cu. ft. - Black
is rated out of
5
by
246
.
Rated

1

out of

5
by
Linds&Josh
from
touch screen in dangerous!
We are happy with this range other then the touch screen. It is very sensitive and very dangerous. This week we dripped a couple of drops of water on the screen when making a baby bottle at 1am and the oven turned itself on BROIL without us knowing. We woke 4 hrs later to the smell of melting plastic and the exhaust fan had turned on automatically from the intense heat. The entire kitchen was very hot. It was terrifying to find the oven on broil at 500 degrees in the middle of the night without us knowing. We would get rid of the touch screen in a heartbeat if we could! Also it does not keep time. The clock runs fast and every few months it is over 10 mins ahead.
Date published: 2019-08-25
Rated

3

out of

5
by
REMom09
from
Beautiful but not practical
[This review was collected as part of a promotion.] Oven temperature isn't consistent even after calibration. Stovetop is hard to keep clean. Have to disassemble every time. Only one simmer burner. The other three burners are so big the flame doesn't fit to the bottom of my pots, just the pans. The quick broil burner isn't quick at all. The griddle is a waste. It's small and if you do use it, again it's a mess to clean up the rest of the stove top. The oven takes forever to cool off and I know this because a loud cooling fan runs until it's completely cooled. Our Whirlpool built in oven has the same loud running fan. The look of the stove is beautiful but I wouldn't buy it again for said reasons.
Date published: 2019-01-16
Rated

3

out of

5
by
Emmieeg
from
Good hardware but...
[This review was collected as part of a promotion.] I bought this range a couple of months ago and have been happy with the gas stovetop and oven features, especially how many options there are to use in the oven (warming, baking, broiling, etc). However, the "smart" features leave much to be desired. The app is clunky and ONLY WORKS WITH ONE USER (what?!), and it took multiple tries and much frustration to connect the range to the WiFi. Sometimes the touch screen has a delay or doesn't register a touch which results in us pressing the option multiple times or going back to the home screen to start over. Overall, it could be a stellar product, but it's not quite there yet!
Date published: 2019-12-04
Rated

4

out of

5
by
Carlisle Girl
from
Powerful
I have had the oven since July. Does anyone else have an issue with the touch screen resetting itself, touching the screen and nothing happens, touching the screen and it double clicks itself? Furthermore, I now have a rattling when the fan is on. If I push on the door, the rattle stops, but I cannot stand there holding it. The rattle has now caused the light to blow and it appears the convection fan in the back has stopped working. The repai man was just here and he ordered a mother board for the touch pad, but will tackle the fan when he has the new part. I love my oven, but all these issues six months in worry me greatly. I even waited months for it to come in in white.
Date published: 2019-01-26
Rated

3

out of

5
by
arizona move
from
Disgusting
[This review was collected as part of a promotion.] Over all not bad,a couple things would of made it easier to work with. 1. It did not come with a manual. 2. Called the dealer for manual, he printed one off, got home ,wrong one. 3. It came in French, I don't speak or read French. 4. Went on-line to find a manual, got the same one dealer printed off, not available. 5. Called Whirlpool for manual, after some searching she found the correct one. We have a WEG750HOHZO, info is not on-line or your website, even the review e-mail did not have the correct stove. It was a disgusting and nerve racking week to start with.
Date published: 2020-04-03
Rated

4

out of

5
by
S.C.
from
Easy to use
[This review was collected as part of a promotion.] We have recently updated our kitchen and appreciate the sleek look of this appliances. The EZ-2-Lift grates are a great feature and make cleaning easier. The oven size is more than adequate. Slight challenge getting use to the burners as the flame runs stronger than I am use to even in the lowest setting. Moving the pan slightly off the burner on the continuous grates helps. I haven't been able to connect to the WiFi function but not as concerned as I don't think I would use it very often. Oven size is excellent. Technical support has been outstanding for any of the initial questions I have had regarding the appliance.
Date published: 2019-07-08
Rated

4

out of

5
by
Frankd48
from
Solid range
[This review was collected as part of a promotion.] We boughtthis range about 5 weeks ago to replace our Thermadoor dual fuel range. This range looks great and works very well. I like the different size burners. It has a very small one for sauces or an espresso pot. The large ones are great for frying pans and are capable of very high BTUs. The oven is nice and roomy and I don't miss the electric oven of the Thermador. I only wish there was a physical "on-off " switch to turn off the oven or broiler.
Date published: 2018-09-02
Rated

5

out of

5
by
April T
from
Beautiful and the perfect functionality
[This review was collected as part of a promotion.] I didn't realize how much my old range didn't do until I bought this one. It is so nice to have a range that pre heats so nicely. Offers such a wide range of options. I don't have to tell everyone how to cooking things because the range has a menu of options to cook anything whether it's frozen or not. It has such a classy look without being the center of attention. Some stoves over power a kitchen but this one doesn't. The low temp clean is awesome too. Arizona is so hot I always hated heating up my house to clean the over. Well that doesn't happen with this stove. Well worth the price.
Date published: 2020-10-15