Slide-In Electric Range - 4.8 cu. ft. - White
Article #30005177
Model #YWEE510S0FW
Format 4.8CFT
This item is not currently available for immediate purchase, but can be ordered by visiting the selected store.
Description
This slide-in electric range offers a 4.8 cu. ft. capacity. With its Frozen Bake technology, you can skip preheating for favourites like pizza and lasagna so you can cook frozen foods faster. Its FlexHeat dual radiant elements provide two elements in one with a 6" inner ring that's great for smaller pots and pans and a 9" expandable outer ring that makes room for larger cookware. And taking care of spills is easy thanks to the smooth Easy-Wipe ceramic glass cooktop that can be quickly wiped clean. This adjustable self-cleaning oven offers cleaning settings for light, moderate or heavy soils, and a built-in sensor monitors oven temperature and adjusts the cooking elements to help food bake evenly. Finally, this kitchen range is equipped with a Sabbath mode. Star-K certified. ADA compliant.
Product specifications
Hidden Bake Element (Y/N)
Hot Surface Indicator Light (Y/N)
Number of Burners/Elements
Useful information
DELIVERY AND INSTALLATION
Our experts are dedicated to ensuring your new appliance is delivered with the utmost care.
Learn More
PROTECTION PLAN
Enjoy exclusive privileges.
Learn More
RETURNS AND REFUNDS
We stand behind every product we sell.
Learn More
Credit available
Frequently bought together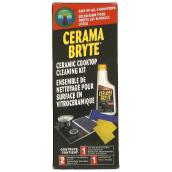 CERAMA BRYTE
Ceramic Cooktop Cleaning Kit
Details
Article #83075006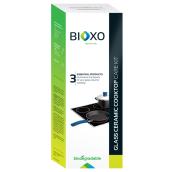 BIOXO
Bioxo Ceramic Cooktop Care Kit - Biodegradable - 500 ml
Format 500ML
Details
Article #30135135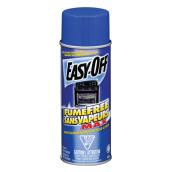 EASY-OFF
Easy0Off Oven Cleaner - Fume Free - 400 g
Format 400GR
Details
Article #17085054
Slide-In Electric Range - 4.8 cu. ft. - White
is rated out of
5
by
529
.
Rated

1

out of

5
by
EBB
from
NEW UP TO DATE STOVE
[This review was collected as part of a promotion.] I BOUGHT THIS 2 MONTHS AGO AND WISH I HAD MY OLD ONE BACKTHE OVEN WORKS GOOD BUT THE COOK TOP IS THE WORST I HAVE EVER HADTHE TEMP. IS UNCONTROLABLE IT IS EITHER TOO HOT OR NOT HOT ENOUGHNO IN BETWEENI WILL BE REPLACING IT VERY SOONI HAVE HAD MANY WHIRLPOOL APPLIANCES AND LIKE THEM OVER ALL OTHER BRANDS.I HAVE ALL WHIRLPOOL & KITCHEN AID BRANDS IN ALL MY RENTALS INCLUDING MY HOME IN THE NC MTNS AND HOME WHERE I AM MOST OF THE TIME. NEVER HAVE I HAD A BAD ONE UNTILL NOW. THIS IS VERY DISAPPOINTING THAT WHIRLPOOL WONT REPLACE IT WITH A DIFFERENT STYLE. I THINK I WILL BUY A WOLF BRAND NEXT TIME.
Date published: 2017-02-15
Rated

4

out of

5
by
Anonymous
from
love this range
[This review was collected as part of a promotion.] I bough this slide in range about a month ago, I love how it looks, especially the completely smooth cooktop with no knobs! My only issue is that there is no lip that fits over the edge of the counters like my old range had. So there is about a 1/4" gap between my countertops and the range so it doesn't look built in like my other range did. After a lot of searching, I did find a trim kit that goes around the edge of the range so the gap is covered. While this works, I don't feel like its an ideal solution. Otherwise, the range is beautiful and the oven is large, but I'm not sure I would have bought it had I thought about this issue
Date published: 2016-11-28
Rated

1

out of

5
by
PS 123
from
Inconsistent Cooking
This range was in the house we purchased a year ago, and we haven't had the greatest luck. The burners are very inconsistent and don't cool fast enough, making food boil over. The oven seems to run hot and leads to burning food. And recently we've been noticing a black burn-looking mark on our stone backsplash. The spot pictured gets very, very hot and we're a little worried this could lead to a fire. Not sure why it's doing this, but if anyone has any ideas on what is causing this/how to fix it, we'd be all ears!
Date published: 2019-11-03
Rated

4

out of

5
by
sunluvrmn
from
Easy to clean
[This review was collected as part of a promotion.] I've had this range for a few weeks now. It is easy to clean the top and the control pad. I like the way it looks overall. The controls take some getting used to and aren't as efficient as I think they could be. For example, you press the on/off pad to turn the burner on, then press either the up arrow or down arrow to set the temperature. Pressing up once sets it to 10 or pressing down once sets it to 1. I find it inconvenient to press the down or up arrow numerous times to set it to what I consider to be an average cooking temperature of 5 or 6. But I'll get used to it. From an aesthetic standpoint I was disappointed that the stickers on the door frame that are normally visible only when you open the oven door are visible when the door is closed. See my photos. A better design is recommended by this user so they are not visible when the door is closed.
Date published: 2018-03-29
Rated

5

out of

5
by
Anonymous
from
Elegant styling
[This review was collected as part of a promotion.] I am giving this a 5 even though the black top will drive me crazy keeping it dust free. I had a white ceramic top years ago and loved it, didn't show dust particles. However, I love the range and the options of the burners. Am still getting used to the digital settings but so far it is easy to use. I baptized the range top the second time I used it..... with a big boil over. The clean up was fairly easy but it would be nice if Whirlpool would include a small kit with scrapper and polish with their product. The oven was used only a couple of times so far and seems to heat/bake evenly.
Date published: 2017-01-08
Rated

2

out of

5
by
Anonymous
from
Metallic paint that looks stainless is wearing after 6 mos
The frame around the control panel that looks stainless but is paint is wearing off disappointed with the look as the paint wears off. Cleaning instructions were followed. Paine wear not under warranty
Date published: 2017-07-25
Rated

4

out of

5
by
nezmen
from
Decent stove
[This review was collected as part of a promotion.] There are no amazing features but it does cool well enough. The top scratches easier than expected using standard pots. Due to shipping/defects, I had to replace this stove 2 times. All 3 of my stoves had a dent in the front left that is very subtle. I believe this is a build quality issue. One downside, is the timer dings once and turns off. Overall, not a bad stove but only a temporary solution for me. I will be replace it in the next 5 years for something more fancy.
Date published: 2019-01-16
Rated

2

out of

5
by
Anonymous
from
Energy efficient?
After 65 years of cooking I've leaned to adapt. The oven is S L O W. To reach 350° it takes close tp 12minutes. Never mind 450° somewhere around 15 mins. Turn it on and watch tv then start. And watch the temp carefully. One day it shut itself off. Front elements. #1 heat (?) will melt butter eventually. #s 1 to 5 cycle on and off. What I used 3 & 4 for I will use 6 and up. It's pretty and I will have to cater to its design. Must have been designed for form over function. I'd only recommend with reservation. I want the one I bought in the '60 back or the '83 model. They I recommend! PS. The timer ? Interferes with the oven press the wrong button and the oven is off!
Date published: 2020-10-23