Description
Have enough space to cook your food at all times with this Kitchen Aid dual-fuel cooker with a 5-burner cooktop and a large 7.1 cu. ft. capacity. With burner power ranging from 5,000 BTU to 19,000 BTU, you can quickly bring water to the boiling point, prepare delicious sauces, or do any other cooking task which suits your needs. The EasyConvect(TM) conversion system automatically determines the correct convection cooking for your dishes, which is convenient when experimenting with new recipes. In addition, the bottom drawer can be used as a warming zone for your prepared meals or as a second cooking zone for foods requiring less space or requiring different cooking settings. Finally, Aqualift(R) self-cleaning technology gives you a fully clean oven in less than an hour with its combination of water and low temperature (below 200 ° F), which leaves no odor. Backed by a 1-year limited warranty on parts and labor.
Product specifications
Center: 8000 BTU, left front: 19,000 BTU, left rear: 5000 BTU, right front: 15,000 BTU, right rear: 9200 BTU
Stainless steel and glass
Even-Heat technology and EasyConvect cenversion system
Baking and warming drawer
Bake element: 3600 W, broil element: 4000 W, convection element: 3200 W
Convection Conversion (Y/N)
Baking drawer: bake, keep warm, slow cook. Oven: clock, cook time indicator, delay start, keep warm setting, proofing, steam bake, warm zone
Electronic Touch/Rotary Knobs
Number of Burners/Elements
Frequently bought together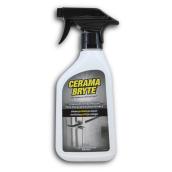 CERAMA BRYTE
Stainless Steel Cleaner
Format 474ML
Details
Article #8307003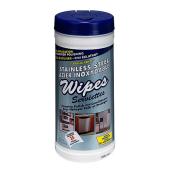 CERAMA BRYTE
Stainless Steel Cleaning Wipes
Format 35/PK
Details
Article #8307005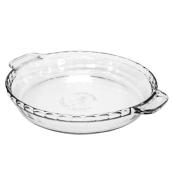 Pie Plate - Glass - 1 5/8" x 9" - Clear
Details
Article #97737604
Is the oven electric and if so what is the wattage of the elements
The oven is electric, the baking element is 3600 W. Broiling element is 4000 W and the convection element is 3200 W
Date published: 2018-04-17
Why is power cord not included for an electric oven ?
what voltage is required to operate this particular model?
Can this range be converted to propane?
Does this stove have a downdraft?
Slide-In Dual-Fuel Convection Range - 7.1 cu. ft. - SS
is rated out of
5
by
364
.
Rated

4

out of

5
by
Melissa
from
Great, if you don't care about cleaning
I LOVE the range except the Aqualift cleaning feature. I went into this purchase with my eyes open having read other reviews. Everything else about this range is fantastic!! The cleaning is horrible. I cannot believe that the test lab actually cleaned this oven themselves. This is worse than the pre self clean days because they do not allow E-Z-Off oven cleaner. All you have is elbow grease. In addition, the oven cavity is so large, I cannot reach the back wall of the oven to clean it. Bottom line is that you better clean after each and every splatter or you will never get the grease off. [This review was collected as part of a promotion.]
Date published: 2016-02-08
Rated

4

out of

5
by
Houston David
from
Great Looking Appliance with Solid Results
Wow. This range looks amazing. The gas burners take some getting used to because the front burners burn really hot. It takes no time to boil water but makes using the front burners a bit of an art for any thing else. I am sure we'll get used to it. The oven seems to have some areas that are hotter than others when not using convection, but it also may be user error. The self-cleaning oven is a little bit disappointing because it doesn't help if you need to use it for Passover - still need to kasher the oven manually. Overall, we're very happy despite the learning curve and self-cleaning issue. [This review was collected as part of a promotion.]
Date published: 2017-12-04
Rated

4

out of

5
by
Hannah
from
Great looking stove, easy to use.
Just got this stove a few weeks ago, so remains to be seen how it holds up but it looks beautiful - very sleek and professional and is easy to use for both myself (a total novice cook/baker) and my husband (a professional chef). We haven't tried out all the features yet but the basics we love - especially having the electric convection oven and gas stovetop. Have not heard great reviews about the self-cleaning feature but we haven't tried it yet ourselves. We are happy with the look, features and quality for the price - it operates like a professional range at a mid-range price. [This review was collected as part of a promotion.]
Date published: 2015-11-13
Rated

3

out of

5
by
Teresa
from
30-inch 5-burner Dual Fuel Slide-In Range
It's my first gas stove in 12 years, and I believe I prefer electric. It's not as easy to clean as a cooktop stove, however, I really like the grates and the 5th burner. Be careful not to touch the control knobs when cleaning the stove. I have had them come on while cleaning. The oven is electric, and seems to take a longer than normal time to heat up, as well as longer to bake food. I've had to clean a mess in the oven, and it cleaned easily with soap and water, and a magic eraser. I haven't tried the warming draw, but the draw doesn't have a tight/snug fit. It's a beautiful range, and I'm still in the learning stages. [This review was collected as part of a promotion.]
Date published: 2015-10-12
Rated

1

out of

5
by
Waterbug2
from
Aqualift DOES NOT work!
Purchased this 6/2019, installed in July 2019 and not used until Thanksgiving. Attempted cleaning with Aqua lift before Christmas. Spent an entire day scrubbing and scraping, 4 cycles through Aqualift and it is still extremely dirty. Aqualift did not remove or loosen anything and is a step back in time to cleaning ovens without oven cleaning chemicals. Nothing "self-cleaning" or automatic about it. I believe that the technology that is supposed to make grease release is not real or missing. The grease on the back near the blower does not budge. Totally disappointed and waste of money. No help from Kitchenaid on the problem either. Cannot recommend. Kitchenaid: Bet you don't post this either.
Date published: 2020-01-14
Rated

4

out of

5
by
Rebl
from
Happy with my purchase
I love my new range! I have tried every piece of it! My only two negatives are as follows: The range gets hot when the oven is on. I don't know what I didn't expect that-- it doesn't seem other ranges get as hot. Also, the timer is not intuitive. I keep turning off the oven when I want to add a couple minutes to the timer. Now for the pluses-- the cooktop is marvelous -- the burners have an even heat and a good flame and are easy to. I troll. The oven is HUGE, the heat even and the convection quiet and effective. I replaced an KitchenAid wall oven with a fan that could have powered an airplane--the new fan is whisper quiet. [This review was collected as part of a promotion.]
Date published: 2016-10-13
Rated

5

out of

5
by
RJ
from
Kitchen Jewelry
This is one beautiful looking range. It 's distinctive, elegant simplicity is eye catching. I keep a microfiber cloth handy to keep the shine on the beautifully designed front panel. I've had it in service for a week so I haven't put it through the paces yet. So far baked a dish in the electric oven and the results were excellent. Getting used to the gas burners as they have more power than my old gas range. For the money in the dual fuel category this range is an excellent choice. If you want a modern and elegant look that is not over powering this will fit the bill. [This review was collected as part of a promotion.]
Date published: 2017-02-11
Rated

3

out of

5
by
New Builder
from
Looks great..Mediocre performance
My wife and I purchased this stove for our new home. Looks great, but it takes forever to boil water! Don't be in a hurry to preheat the oven either. Clean up is impossible without moving the irons. I don't want to be negative because it looks great, but our left rear burner does not work and are awaiting service. The microwave and dishwasher are excellent. We have just had issues with our refrigerator and stove. [This review was collected as part of a promotion.]
Date published: 2016-10-21