Description
The Cobra TripleGrip (TM) is easy to install and is designed with two expandable wings that firmly adhere behind the drywall for maximum holding power. Its advanced cam action expands to create additional pressure against the side walls of the drywall or masonry. Two side wings hold the anchor in place preventing rotation while the screw is inserted. The set includes 15x #6 anchors beige 15x #6 grey anchors 15x #10 blue anchors 5x #12 anchors with screws and 3 drill bit of ¼//, 5/16// et 3/8//.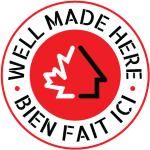 Set of anchors and screws - 3 Drill Bit - 50/Pack
is rated out of
5
by
38
.
Rated

1

out of

5
by
Natalie
from
All these do is make holes in your walls
I have no clue how these have 5 star reviews. These are worse than garbage. I might as well just drill a bunch of giant holes in the wall and have the same effect. I'm no stranger to wall anchors. These do no such thing. If you manage to get one of the anchors in somewhat securely, most just go in loose because they make such a large hole when entering the wall, then don't worry, because you'll just push it through the wall when you try to screw your screw in. And then you'll have an even larger hole to deal with and will have to restart your project elsewhere. I gave a good 6-7 of these a try, in varying sizes and varying locations. I feel like I was robbed.
Date published: 2020-11-22
Rated

4

out of

5
by
justforlaughs
from
best overall performance
I've tried a lot of different anchors over the years. Best to have a variety depending on what you're trying to attach to. The single most important aspect of installation is created a clean hole. If the hole is preexisting has been enlarged to be out-of-round most anchors will be a lot harder to install. These tend to work better in walls with at least 1/2 sheetrock or more. I've also used them in my plaster coated sheetrock walls that are more than an inch thick. They're also great for tile, concrete and block walls. The supplied drill bits are meant to be universal and don't do well in soft materials like sheetrock. For this I'll use a simple twist drill of the same diameter. It's important to cut through through the backing paper. The supplied drills are not sharp and tend to push it aside and leave a hole that is irregular.
Date published: 2020-01-10
Rated

5

out of

5
by
ruf7109
from
Great for my purpose
I couldn't chose what size I wanted and for the price vs how much you get it is great. Packaging is a little misleading. So make sure there is enough of what you need
Date published: 2014-08-29
Rated

5

out of

5
by
Wayfinder6
from
Quality Hollow Wall Anchor Solution
While not the cheapest option, this kit is a great way to have a variety of hollow wall anchors on hand in my workshop for various DIY projects.
Date published: 2013-11-06
Rated

4

out of

5
by
Matt
from
Very strong
[This review was collected as part of a promotion.] I used these to hang my flag pole into my brick house. I had some cheaper ones that I previously had bought that wouldn't hold. Every time the wind would blow the pole would rock and it would break lose. I bought these I read a lot of great reviews on them. They have hooks in them compress while your putting them in. Once in the holes thought they flange out and grip the material tightly so they aren't able to break free. Great investment for your money. I would highly recommend these anchors.
Date published: 2019-11-22
Rated

5

out of

5
by
Mluvbears
from
Triple Grip Assortment Kit with Screws
The Triple Grip Assortment Kit with Screws is just what we needed. Have enough of what we need and more.
Date published: 2014-07-10
Rated

5

out of

5
by
Matt
from
Solid set for any homeowner
[This review was collected as part of a promotion.] I have purchased two of these sets in the last three years and have found them to be easy and efficient in every use. The variety of sizes allows you to complete any job for the average homeowner. I have hung dartboards, candle sconces, large picture frames and more. I would highly recommend this product to anyone.
Date published: 2018-12-30
Rated

1

out of

5
by
Tyler
from
Completely destroyed my walls
These come with 4 different size anchors, and 2 different size drill bits. How does this make sense? These pushed straight through the wall, or started to turn when I inserted the screw about 90% of the time. Completely destroyed my wall. The only way to remove them is to DRILL THEM OUT of you wall. I don't understand why Lowe's even carries these, as home depot (which I typically use) does not. I grabbed them by accident, thinking they were the screw in kind.
Date published: 2018-07-16