Description
With 21 different accessories, this Dremel electric rotary tool kit lets you tackle a vast number of projects. Choose the low speed setting at 15,000 RPM for cleaning and brushing jobs, or switch to the 35,000 RPM setting for routing, cutting and sanding. It is lightweight and features a cool-running ball bearing design for comfortable, quiet operation. The rotary tool comes complete with a multi-purpose cutting guide attachment, high-speed cutter, multi-purpose cutting bit, two mandrels, sanding bands, dressing stone, several cutting tools and wheels, and polishing compound.
Product specifications
Dremel 200 Series rotary tool, multipurpose cutting guide attachment, #194 high speed cutter, #401 mandrel, #402 mandrel, #407 coarse 1/2" sanding drum, #414 small felt wheel (x2), #415 dressing stone, #420 heavy duty emery cut-off wheel, #421 polishing compound, #425 emery wheel (x2), #426 1-1/4" fiberglass-reinforced cut-off wheel, #429 1" felt polishing wheel (x2), #432 sanding band (1/2",120 grit), #445 sanding band (1/2", 240 grit), #561 multi-purpose cutting bit, #932 aluminum oxide grinding stone, #8193 aluminum oxide grinding stone, #84922 silicon carbide grinding stone, #83142 silicon carbide grinding stone.
Frequently bought together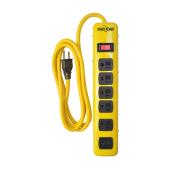 YELLOW JACKET
6-Outlet Power Bar with Surge Protection - 6' - Yellow
Format 1.8M
Details
Article #32045053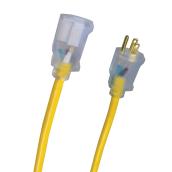 WOODS
12/3 Extension Cord - 25' - Red
Format 12/3 25'
Details
Article #74045239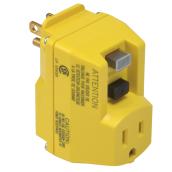 YELLOW JACKET
Single Outlet Portable GFCI Adapter - 1800 W - 15 A
Details
Article #32045050
Rotary Tool Kit - Corded - Variable Speed - 21 Pieces
is rated out of
5
by
22
.
Rated

5

out of

5
by
Connie
from
Cannot do without this tool
I own the 2 speed and a variable speed and I can't do without them. They are great tools. I have been using them for a few years now with no problem. I do alot of woodworking at home and I use the other one for maintanence work on my job. Great for those hard to reach places. Have used for sanding , cutting off bolts, engraving, sharpening chainsaw blade, and many other uses.
Date published: 2011-11-03
Rated

4

out of

5
by
John2Giants
from
Great Value!!
I bought this on Black Friday for a very good price. I didn't have an immediate use for it, but figured it would definitely be worth it. I was not disappointed. It comes with so many attachments. It is a very simple design, with 2 different speeds and a pretty easy design to switch between attachments. I ended up using it right away to grind down a couple of small nails before tiling over the cement slab they were in. It did the job so quickly and easily, and surpassed my expectations for it. For the low price and multiple uses, I would recommend this in any homeowners toolbox.
Date published: 2011-12-29
Rated

5

out of

5
by
Jim
from
Great Product
After reading the reviews posted here, I have not had any related bad results from the Dremel rotary tool I have owned for the last, well, around 14 years or so. I bought it to replace an expensive rotary tool from Sears (the switch had burned out). I never use mine for household projects, just crafts. It is a rechargeable tool. Maybe the negative issues are a result of the plug-ins, I don't know. But mine does excellent work with wood crafting.
Date published: 2011-01-14
Rated

2

out of

5
by
Coloute
from
In theory, good. In practice, bad
I purchased one of these a couple of weeks ago thinking it would be helpful for various projects around the house involving cutting, sanding, etc. The best part of this tool is definitely the sanding/grinding, but it is not even very good at that application. It only sands or grinds very small areas at a time and it is hard to get a lot of consistency. For cutting this should be avoided. It is not accurate, not very useful for most practical projects, and overall this tools sounds much better than it turns out to be. Spend more and get separate tools for the different tasks you want to accomplish.
Date published: 2010-12-11
Rated

4

out of

5
by
Oyster
from
I've found it to be sturdy
I've been using this to do a lot of heavy-duty boat work; grinding, drilling, reaming, etc. and it hasn't blinked. It's done everything it's been asked to do and hasn't been treated too kindly. A valuable addition to my tool box.
Date published: 2011-04-13
Rated

1

out of

5
by
armothe
from
Dremel Brand isn't the best in dremel tools
I realize that some will argue a dremel isn't meant for cutting nails or other metals but my older, battery-powered Craftsman eats-em up no problem. When I bought a replacement I thought 'who can go wrong with Dremel' but quickly learned that the corded Dremel choked on an 1/8 thick aluminum flap. Too much vibration when using micro drill bits causing uneven holes. One of the two aluminum transition pieces used for securing the bits has already snapped. I absolutely regret this purchase.
Date published: 2012-01-14
Rated

5

out of

5
by
Broskii
from
Love my dremel!
Great tool! I been using dremel's for years now i got this one because i lost my old one and the price was good. I got one for a friend to and he loves it. As long as you know what your doing you should have no problem with it...A·hem... talking to you people that gave it negative reviews.
Date published: 2011-01-05
Rated

1

out of

5
by
Bill
from
Not what I'd expect from Dremmel
My first Dremmel was a great tool and lasted almost 20 years with a lot of use. When the motor finally died, I bought a new one with the same expectations. It didn't even last a year before the switch bit the dust. My wife bought another one for my birthday and it didn't last any longer. Obviously quality has taken a back seat to costs . . . too bad, I really liked my original but certainly will not be giving them any more of my business
Date published: 2011-08-11