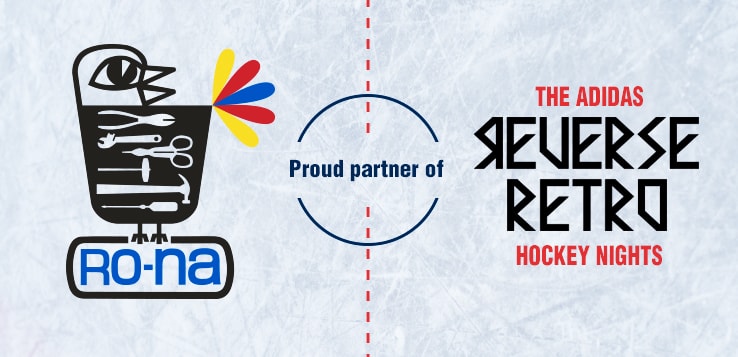 A WALK DOWN MEMORY LANE WITH THE BLEU-BLANC-ROUGE ADIDAS REVERSE RETRO HOCKEY NIGHTS
As part of the Adidas REVERSE RETRO hockey nights, the Bleu-Blanc-Rouge players will be wearing jerseys inspired by the ones worn in the mid-1970s. As a proud partner of this event, we're also feeling a bit retro! So, for the occasion, we're reverting to one of our first logos in support of our favourite team.
Upcoming Bleu-Blanc-Rouge Adidas REVERSE RETRO hockey nights:
Februrary 4th Montreal vs Ottawa
Februrary 11th Montreal vs Edmonton
Februrary 20th Montreal vs Toronto
March 4th Montreal vs Winnipeg
March 20th Montreal vs Vancouver
March 24th Montreal vs Edmonton


With our 80+ year-long story, RONA knows a thing or two about going retro. So, as a proud partner  of the Bleu-Blanc-Rouge, we will be bold during the 6 REVERSE RETRO hockey nights and revert to our emblematic bird logo in support of our favourite team.
The Origins of RONA's "Rare Bird" Logo
This logo, first introduced in 1965, was created to convey a group philosophy and identity for the member dealers part of the Quincaillerie Ro-Na  company. These independent hardware dealers, assembled to form the Ro-Na chain, were identified as "rare birds" because they shared outdated values of offering quality products at affordable prices.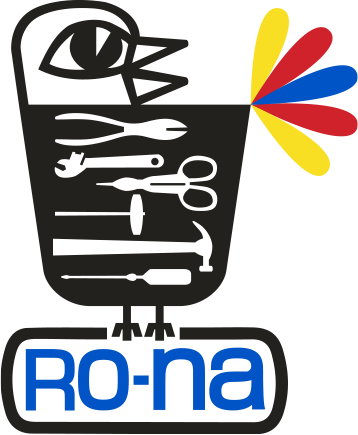 The "rare Ro-Na bird" therefore became the perfect insignia to represent the hardware experts part of this family: Serious people who would never sell you a thingamabob when what you really needed was a thingamajig. And that bird was a rare bird indeed.
He was, as described back in the days:
Large and plump --> With everything you need
Colourful --> Nothing dreary or ordinary about him.
Standing on his feet --> Offering proven products you can rely on.
Looking towards the future --> With your well-being and success in mind.
The arrival of the bird logo was the beginning of a great wave that would spread like wildfire across the Quebec territory, thanks in part by the massive province-wide advertising campaign imagined by Napoléon Piotte, one of the two Ro-Na founders.
This campaign was his way of moving with the times and staying in touch with his clients: "...To better understand them and sell to them while continuing to adhere to the same principles of quality courtesy savings, and service for which we are known everywhere and which distinguish us as the rare birds we are."
The "rare bird" logo was subsequently adopted for the Le Quincailler banner and continued to be used as the brand's emblem for decades until it was eventually retired in 1998.
Join us in celebrating the great stories and partnerships we've shared throughout the years, and enjoy the game!