Description
Non-combustible stone wool insulation, water resistant, fire resistant and easily cut. Excellent sound absorbency. Chemically inert, moisture resistant, does not rot nor promote mildew, fungi or bacteria. CFC and HCFC-free product. Made from natural and recycled materials. 3 X 15 1/4 X 47". Pack of 12 batts.Covers up to 59.7 sq.ft. Stone wool.


Ecological Attributes
This product is certified by GREENGUARD, attesting that it has less of an impact on indoor air quality. The concentrations of the total volatile organic compounds (VOCs) and formaldehyde are less than 0.5 mg/m3, reducing the impact on human health in the home.
Frequently bought together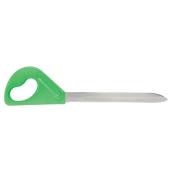 TOOLTECH
Tooltech Insulation Knife - 15.25-in
Details
Article #00335994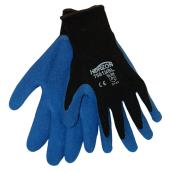 HORIZON
Horizon Work Gloves for Men - Medium - Latex Poly-Cotton
Format MED
Details
Article #01785286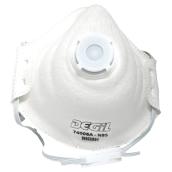 DEGIL SAFETY
Mask - Disposable Mask
Format #95xPK/2
Details
Article #8657092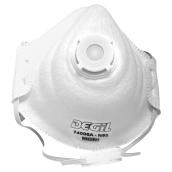 DEGIL SAFETY
Degil N95 Disposable Mask - Box of 10
Format #95xBX10
Details
Article #8657079
J'ai un poêle à bois et je me demande si je peux coller cette laine isolante sur le conduit à double paroie dans le plafond?
Rockwool ne possède aucune homologation ni aucun test de système pour cette application. Il est recommandé de vérifier auprès du fabricant du poêle pour connaître ses recommandations.
Date published: 2021-03-22
mon sous sol mesure 12 pieds par 36 pieds! Combien de Laine Rockwool safe n sound que j aurais besoin? Svp
Bonjour. Pour une superficie de 12' x 36', il vous faudra au moins 8 paquets de SafeNSound.
Date published: 2020-09-02
is there any insulation value or is this just soundproofing I want to insulate an area in my outside basement walls I have been given conflicting info on safe & sound as insulation value
This product is for sound reduction and one would use their Comfort Batts for R value.
Date published: 2019-11-12
My basement has drop ceiling tiles, in which I have in-ceiling speakers installed for the home theater. The sound from the speakers travels to the room above and is quite loud. Can this insulation be used between the joists to dampen the sound?
Yes. Measure your distance between the joists, are they I joists or solid wood (eg 2x10)? Safe n sound comes in wood stud or metal stud format and I found the metal stud batts worked better in my I joists as the metal stud batts are slightly wider. I put 2 layers of safe n sound batts and I also used the roxul 1 1/2 inch rigid boards kn the underside of the joists to create 3 layers. My situation is different as I was insulating a geo furnace room from a bedroom above and the ceiling look did not matter for my utility room
Date published: 2019-05-26
What is the R value is it for outside walls
SAFE'n'SOUND® is intended for acoustical and added fire resistance in interior wall applications. Interior walls have no R-value requirements so R-value information is not tracked or published for SAFE'n'SOUND®.
Date published: 2019-05-13
What is the insulation factor? How many R ??
SAFE'n'SOUND® is intended for acoustical and added fire resistance in interior wall applications. Interior walls have no R-value requirements so R-value information is not tracked or published for SAFE'n'SOUND®. 
Date published: 2019-05-30
I'm putting the insulation in my basement between the above floor joists Can I place the insulation against or very near the the above floor. Because of the wiring in my basement and the 12 pot lights that I have would be much much easier.
I did the same thing and didn't have any issues. You just need to try and not squish them vertically, as it reduces the sound dampening properties.
Date published: 2019-04-17
How much area can one bag cover?
about 60 sq ft
Date published: 2019-03-20
"Safe'n'Sound" Insulation
is rated out of
5
by
562
.
Rated

5

out of

5
by
benzstang
from
Great Purchase and Easy Install!
Wow! I purchased 30 bags of the ROCKWOOL Safe 'n' Sound and was able to install it all by myself. I calculated that many bags on Rockwool's bag calculator on their website! Very accurate.. This product was very easy to install. Cutting around outlets, wires, and pipes was like cutting bread. Before the drywall went up, I could already tell a difference. I put the Safe 'n' Sound around all my laundry room, bathrooms, bedrooms, and in the basement ceiling. Not only does it provide sound proofing, it has other benefits as well. Such as fire resistant and no mildew can grow on it. I am so glad my builder let me install this product on my own. Would I recommend this product? Yes, 100%.
Date published: 2018-06-13
Rated

5

out of

5
by
Jon
from
This product saved our house!
We installed this in our basement ceiling 3 years ago. Our gas fireplace in the basement cought fire this weekend and the smoke and flames destroyed alot of it. The fire was so hot it had melted light fixtures and the fan off of the ceiling! We had double lined the ceiling with roxul when finishing the basement as our master bedroom is right over the gas fireplace and down stairs living room and we wanted maximum protection! Well unfortunately it was put to the test but it did exactly as it should! We had zero, that's right ZERO damage to the upstairs of our house above the fire! I can't say enough good things about this product! It saved our house and all who were in it! Thank you and I will never use any other insulation product in my home!
Date published: 2018-04-23
Rated

5

out of

5
by
jopfoh
from
Quiet Never Felt So Good
I built a bedroom next to my sons gaming room and a bedroom loft above it. I insulated all the walls in a day. Roxul is so easy to use and it cuts like butter using a serrated knife allowing me to quickly cut odd sized pieces in seconds. It is a breeze to install. My house is 135 years old and was drafty. Not only did the Roxul Safe 'n' Sound block the noise it also warmed up the rooms tenfold. The loft is no longer chilly and drafty and the 3rd bedroom is so well insulated you cannot even talk between rooms anymore. You must go into the hall to speak to anyone. It has made the 3rd bedroom so warm that I had to shut the vent off. I sleep soundly and my son can game without worrying about the noise.
Date published: 2017-11-06
Rated

5

out of

5
by
exectwin
from
Safe N Sound is Awesome!
My boyfriend and I were remodeling the attic space in our 1950s home. The old insulation was gross and we were finishing the attic to be more useful. We loved the quality of Roxul as we had used the safe and sound previously. Knowing we needed a higher R rating, we chose ComfortBatt as our preferred insulation. It is SO MUCH EASIER and less messy than the pink rolled stuff! We knew we had to make a lot of cuts, since our joists were not 16 on center, and the serrated bread knife is the perfect tool. Would totally recommend this to anyone, do not waste your money on another product.
Date published: 2016-10-28
Rated

5

out of

5
by
bryubpharm
from
Worth the money
[This review was collected as part of a promotion.] We purchased this to provide sound deadening between our first and second floors while we were doing a remodel. I read the reviews and gave it a shot and very happy I did this is an excellent product. It makes the house so much quieter, it is a fire barrier and it does not retain water. It is very uneasy to install and cuts just like a load of bread. Would recommend buying the insulation saw to cut this, it will make your job so much easier. In my situation I did add a second layer for good measure, not sure if it was necessary, but ceiling is ever open once. I would look at the YouTube videos comparing the flammability of this vs regular insulation products, this is far and above anything else on the market
Date published: 2018-09-03
Rated

5

out of

5
by
Larry D
from
I was skeptical, but it really works.
Before doing an internet search for sound-proofing I had never heard of this product. I'm glad I found it because this stuff really works! I put it in the ceiling of a basement bedroom which is right under our living room( TV,walking, general noise) and after putting up drywall it is very quiet in the room now. My guess is noise was reduced by 70 to 80%. Very happy with this purchase. BTW it is very easy to use!
Date published: 2012-01-28
Rated

5

out of

5
by
Composer Kirk
from
Easy to use, and effective for accoustic and fire security.
I used Safe and Sound to finish a music studio and kitchen space, it was amazing and easy to use while still needed the typical fiberglass protection it installed much faster and I was able to cut it with an electric kitchen knife ( purchased for the application) and a japanese hand saw to get the perfect fit. It packs in quite snugly and stays in place without retention wires or stapling. It absorbed the bass freqencies effectively and paired with double drywall and rubber sheeting it met the specifications I needed. It has no odor or offgassing that is detectable, especially compared to spray foam, or fiberglass.
Date published: 2018-07-27
Rated

5

out of

5
by
Matt
from
Peace & Quiet
During construction of a new home, we installed Safe N Sound in the stud bays of the floor and walls of an upstairs master bedroom. The Safe N Sound cuts easily with a standard bread knife and is not messy or itchy like fiberglass. The batts are made of a springy material that simply pushes into place between the studs and stays there without any fasteners. The results were immediately evident, as the sounds from all surrounding rooms were muffled when inside the master bedroom. This is exactly what was needed in a house with a big family with noisy kids and common area/den occupying the lower floor. Great product!
Date published: 2017-10-24