Description
Stock up on all your favourite groceries with this large-capacity Whirlpool French-door refrigerator. The Accu-Chill(TM) system monitors temperature and adapts to create an optimized environment, while adaptive defrost runs the cycle only when needed. Adjustable frameless glass shelves offer flexible storage, along with a temperature-controlled pantry drawer for your meats and cheeses. The humidity controlled crispers with FreshFlow(TM) produce preserver keep fruits and veggies fresher. The Energy Star refrigerator has LED lighting to effectively brighten up the interior.

Ecological Attributes
This refrigerator is ENERGY STAR® certified to save up to 10% in energy.
Product specifications
Number of Refrigerator Shelves
FreshFlow(TM) produce preserver
2 fixed full-width gallon bins, 4 adjustable full-width bins
2 humidity controlled crispers, 1 temperature controlled pantry drawer
5 interior shelves, 2 humidity controlled crispers, 1 pantry drawer, 6 door bins
1 full-width upper wire drawer, 1 full- width lower plastic drawer
Reversible Door Swing (Y/N)
Frequently bought together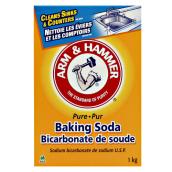 ARM & HAMMER
Baking Soda
Format 1KG
Details
Article #53975001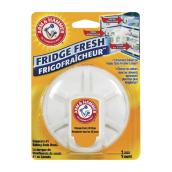 ARM & HAMMER
"Fridge Fresh" Refrigerator Air Filter
Details
Article #53975000
Refrigerator with Accu-Chill - 36" - 25 cu. ft. - Black
is rated out of
5
by
187
.
Rated

3

out of

5
by
Kat J
from
French Door frig
We purchased this fridge in Feb 2018 and dealer held for us till our kitchen cabinets were installed in late March. Love the exterior. The interior shelves have a 2 in gap from the back of the shelf and the back of fridge. About to call Whirlpool but read the reviews from previous owners. I was surprise only one review similar to mine about the gap between the shelves. Unfortunately, we weren't able to see the this model fridge prior to purchasing it. Our retailer didn't have it in stock. But we liked the other Whirlpools in the store. I have never seen this before in any of the fridges I have purchased.
Date published: 2018-04-18
Rated

3

out of

5
by
Janine628
from
Frustrated with the little things
Was popping on the website to buy my 2nd drawer bracket support in less than 3 years. flipping thru the reviews was surprised to find another customer who had several of the same issues we have dealt with. 1. the drawer support plastic bracket is a poor design. 2. small rust spots on the outside 3. small cracks in the plastic shelf fronts. the fridge itself functions fine but it is frustrating to have to keep trying to fix the backet for drawers and continually try to keep the small rust spots at bay. Hoping there is some resolution especially for the drawer bracket issue...
Date published: 2018-10-06
Rated

3

out of

5
by
Mary100
from
Food fall behind shelf
There is more than a 2.5" gap behind the shelves and food is falling behind it all the way to the bottom of the refrigerator area. This must be a design flaw! There is not even a lip on the end of the shelf to prevent food from falling back there. A large chunk of cheese fell behind it and I can't retrieve without taking all the food out of the lower shelf to get it. My previous model that was similar to this one that I purchased several years ago did not have a problem with the shelves like this one. My previous model shelves went all the way to the back of the unit.
Date published: 2018-03-17
Rated

5

out of

5
by
nadonado
from
Looks great...stays clean...quiet...works well
I put this into a rental unit 14 months ago. I moved into the unit 2 months ago and have been using it. Like it better than my Viking 48" refrigerator and I had another brand french door that was tricky to close. The design of these doors are better so they close easily without having to push the left side to make sure it's sealed. Capacity is very good. Freezer drawer is roomy and easy to organize. Very quiet. I'm going to purchase 2 more for 2 other rental units.
Date published: 2018-02-16
Rated

5

out of

5
by
AnuD
from
Fashionable and feature-heavy
In comparison to other competitive products in the market, Whirlpool's bottom freezer french-door fridge had excellent temperature control and uniformity, and the controls were easy to use for daily base usage. There is an ice maker and the shelves inside are designed to prevent spills. Spills are inevitable, and cleaning out a refrigerator can be a real hassle. That's why the Whirlpool's SpillGuard glass shelves stand out. The raised edges of these shelves contain small spills and prevent dripping onto lower shelves, and the glass facilitates easy wipedowns. (This review was collected as part of a promotion.)
Date published: 2020-01-28
Rated

4

out of

5
by
Reeeeco
from
Not bad
I previously owned a Samsung fridge with the water/ice dispenser and noticed it had rusted. So I tried this fridge, without the water dispenser. I did however get the ice maker and have to say I wish I had not. The location of it is really a nuisance, it doesn't allow to place much in the drawer and the divider cannot be relocated/removed. I really like how the crispers keep fruits/vegetables fresh for longer than other fridges I've owned before. Overall I like the fridge EXCEPT items that are placed at the rear of the fridge freezes.
Date published: 2018-10-09
Rated

1

out of

5
by
Anonymous
from
NOT A GOOD PRODUCT
my overall experience has been horrible. Ever since May I have been trying to fix my refrigerator (it has been over frosting, which leads to leaking). A new part was suppose to come in, but i still have not received it (keep in mind that it's July). I'e contacted Gunico and Whirlpool services about my issues and they have yet to be resolved. Dreadful customer service. I am highly dissatisfied.
Date published: 2017-07-06
Rated

3

out of

5
by
Randy32
from
Average
I am waiting to see how the refeigerator cools as the season changes. So far we have to keep it 2 levels higher than recommended to keep the temp below 41. It seems to fluate between 36-41. It isn't opened often as only two people are in the home. I am debating calling to see if this is normal. I am not real thrilled with the giant Whirlpool emblem on the top right door. I am a person who likes clean lines and no decoration. It would be better to have it on the bottom or inside the door would be best. I gave it 3 stars because of the good price through the friends and family site. [This review was collected as part of a promotion.]
Date published: 2018-03-21