Description
With its low-profile design, this Bazz Slim LED recessed light brings exceptional style to your home lighting. The 6" recessed light features an integrated 15-watt LED bulbs that brighten up your space for great illumination. It has a matte white finish for a clean, elegant design that makes it a modern lighting solution that complements any room décor.

Ecological Attributes
This light fixture is ENERGY STAR certified and uses in average 75% less electricity than a conventional model.

By saving energy, you decrease the environmental impacts associated with the generation of electricity.
Related Projects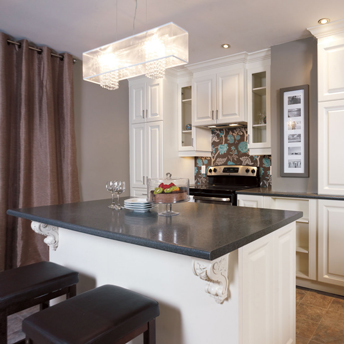 Kitchen lighting
Kitchen lighting should be both functional and decorative. Essential for meal preparation as well as kitchen dining, the lighting you chose should foster a frie...Learn more
Frequently bought together