Description
Stop a disaster before it happens with this smart water heater shut-off valve. A loud continuous alarm rings whenever the sensor detects a leak and the water supply to the heater gets automatically shut off while a notification is sent to your phone. Very easy to install, this alarm fits on existing plumbing. This product is backed by a 1-year limited warranty.
Product specifications
Control unit, Wi-Fi module, pressure release pipe sensor, water leak sensor, mounting hardware
Only with lever-action ball valves
Smart water shut-off valve
You may also like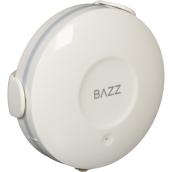 BAZZ SMART HOME
Water Leak Sensor - WiFi Wireless - Round
Details
Article #33785564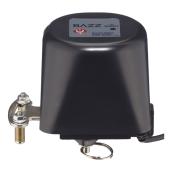 BAZZ SMART HOME
Bazz Smart Home Water Shutter Valve - Wi-Fi
Format 2.75x2.5"
Details
Article #33785576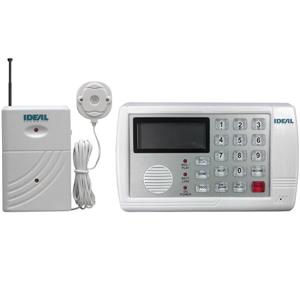 IDEAL SECURITY
Ideal Security Wireless Water Detector and Dialer with Voice Message
Details
Article #330673178