PVC Pipe Drain
Article #0068235
Model #003235
Format 3"X10'
This item is not currently available for immediate purchase, but can be ordered by visiting the selected store. Orders typically take 3-7 days from date of order to be received at your selected store.
RONA Quincaillerie Hemmingford Inc
(450) 247-2792
Description
PVC sewer and drain.pipe, 3 in. x 10 ft., bell end, BNQ certified.

Ecological Attributes
This product is ECOLOGO certified (CCD-127: Recycled Plastic Products), which attests a continuing effort to improve or maintain the quality of the environment by reducing material and energy consumption, minimizing production impacts, as well as impacts from the use and the disposal of the product.

This product contains 65% post-consumer recycled PVC, which significantly reduces the use of virgin PVC, a material produced from non-renewable resources. The use of recycled materials allows for waste reclamation while limiting landfilling.
You may also like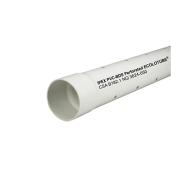 IPEX
Perforated PVC Pipe Drain
Format 4"x10'
Details
Article #0068226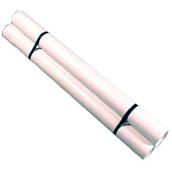 IPEX
PVC Pipe Drain
Format 4"X10'
Details
Article #0068229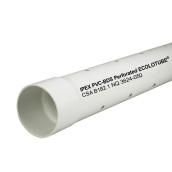 IPEX
Perforated PVC Pipe Drain
Format 3"X10'
Details
Article #0068236