Whirlpool Gas Cooktop - 4 Burners - 30-inch - Black - 15,000 BTU
Article #30005816
Model #WCG55US0HB
Format 30"
This item is not currently available for immediate purchase, but can be ordered by visiting the selected store.
Description
This Whirlpool cooktop is super efficient and easy clean-up. Its raised edges contain spills and the continuous grates can be lifted without being removed to simplify cleanup. Get dinner to the table in no time with the 15,000-BTU SpeedHeat burner that generates the high heat required to sear meat and boil water quickly. You'll also enjoy the practical 5,000-BTU AccuSimmer burner, which easily maintains low, even heat and offers precise controls for cooking sauces and soups. The full-width cast-iron grates maximize space and give you the flexibility to place pots and pans anywhere on the cooktop. This appliance can be installed over a wall oven or separately.
EZ-2-Lift(TM) Hinged Cast-Iron Grates - the hinged design lets you wipe up under them without removing them - for a more thorough clean, the grates are also dishwasher-safe
Upswept SpillGuard(TM) cooktop - clean up faster with a cooktop that has raised edges to help contain spills
SpeedHeat(TM) burner - get dinner to the table fast with this burner that generates the high heat needed to sear and boil quickly
AccuSimmer® burner - easily keep an even simmer when cooking sauces and soups
Sealed burners - cut down on cleanup with burners that are sealed to prevent food from falling into them
Full width grates - maximize space with cast-iron grates that extend across the entire cooktop, giving you the flexibility to place pots and pans anywhere
Dishwasher-safe knobs - make clean up easy by washing knobs right in the dishwasher
Wall oven compatible - install this cooktop to work with a wall oven or on its own for added flexibility
Product specifications
Base Warranty Labor(Months)
Base Warranty Parts(Months)
Convertible to Liquid Propane
File/Certification Number
Glass Cooktop Warranty Labor(Months)
Glass Cooktop Warranty Parts(Months)
Hot Surface Indicator Lights
Installable Over Wall Oven
Includes cooktop only; Gas connection available for additional fees; Contact local store for availability
LP Conversion Kit Included
Manufacturer Color/Finish
Maximum Assembled Height(cm)
Maximum Assembled Height(in)
Maximum Assembled Height(mm)
Minimum Assembled Height(cm)
Minimum Assembled Height(in)
Minimum Assembled Height(mm)
Power Burner (15,000 BTU+)
Works with the Google Assistant
Useful information
DELIVERY AND INSTALLATION
Our experts are dedicated to ensuring your new appliance is delivered with the utmost care.
Learn More
PROTECTION PLAN
Enjoy exclusive privileges.
Learn More
RETURNS AND REFUNDS
We stand behind every product we sell.
Learn More
Payplan by RBC
Credit available
Frequently bought together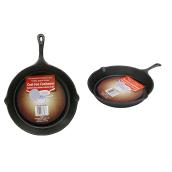 Cast Iron Frying Pan - 12"
Details
Article #97737726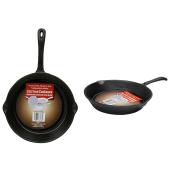 Cast Iron Frying Pan - 10.5"
Details
Article #97737723
Whirlpool Gas Cooktop - 4 Burners - 30-inch - Black - 15,000 BTU
is rated out of
5
by
395
.
Rated

1

out of

5
by
lindaj515
from
Grate broke after 3 months of use!
This was installed by the builder and we have used it 3 months. Went to lift the grate up to clean underneath and the left side grate busted off near the front burner towards the middle. I was reading another review and their grate broke off in the same place as ours. I also have a friend who purchased from the same builder - same cooktop - and was broken before they took ownership - it was found in the inspection. Her's broke in the exact same place as mine! Whirlpool needs to take another look at the structure of their grates if we are all breaking in the same place.....
Date published: 2020-02-17
Rated

5

out of

5
by
Whilrpool Fan
from
In Love with my 30 in Gas Cooktop!
[This review was collected as part of a promotion.] I purchased this product for myself as a birthday gift. I am a true lover of eating out at fine restaurants, but now I am true lover of eating at home. I have fallen in love with cooking and preparing fine meals thanks to my new Whirlpool Cooktop. My old cooktop was extremely old and outdated, but it was still working and guess what? It was a whirlpool as well. Whirlpool still doesn't disappoint even after all of these years. It has a self ignite which is very safe for you won't need a lighter to light your stove. Thank you Whirlpool for making my birthday special and my life so much easier.
Date published: 2019-11-29
Rated

3

out of

5
by
bradleyt
from
Plastic knobs melt - not made for heat!
[This review was collected as part of a promotion.] The unit looks nice & works well enough, but not happy with the knobs. I placed a large pot on one of the front burners and the heat from the pot literally melted my knobs! One is now barely usable. I assumed they were stainless steel but quickly discovered they are plastic - and evidently not even heat resistant. Very disappointing for Whirlpool to use such an inferior product and then disguise it as metal - had they looked like black plastic knobs, I'd at least have known to keep the pot away.
Date published: 2020-08-27
Rated

4

out of

5
by
Dutt
from
Cooktop Review
[This review was collected as part of a promotion.] We bought a new house & moved in in June 2021, the Whirlpool cooktop came as part of the installed appliances. As far as the cook top is concerned we have not complaints. BUT we would like to inform the manufacturer of the following issues we faced: 1. The knobs are made of plastic of some kind and the one nearest to the medium burner melted/curled a little in the heat. 2.The cast iron grates seemed a little flimsy. I picked it up by one of the cross bars to take it to the sink to wash it and it snapped off. Luckily the grate landed with a thud on the counter and not on my foot. I am looking up how to inform the company and request for a replacement.
Date published: 2021-10-27
Rated

3

out of

5
by
Mary
from
Inefficient heating
This was the cooktop provided with my appliance suite in our new build. We have now been in our home two years. I have not been thrilled with the suite, replacing the dishwasher before it was even used and now we are shopping for a new gas cooktop. The main issue is that the grates that sit over the burners are about three inches too high, which puts a lot of heat out in the kitchen, but doesn't heat the pan efficiently. My adult daughter boiled a half box of pasta, and it took 45 minutes from start to finish. I also do not like that the large burners are in the back. Those are the burners that are most used, and the pans that are the heaviest, so obviously they should be in the front. It has a nice look, and is relatively easy to clean, but is not very functional for someone who likes to cook frequently.
Date published: 2021-07-22
Rated

1

out of

5
by
LiaP
from
Rusted and broken within 5 months of use
[This review was collected as part of a promotion.] We built a new home and our appliances are all whirlpool. When we moved in before even using the stove we noticed some rust on the burners. We lifted the grate to clean under and a piece came right off. What a disappointment!!!!!!
Date published: 2020-07-07
Rated

4

out of

5
by
nomad72
from
Attractive look poor design
[This review was collected as part of a promotion.] I love the look of this cooktop, niceNomad sleek design, but the builder installed a microwave oven (Whirlpool) above it and it is very awkward to use the back burners which are for larger cooking vessels and are the ones I use most. I understand why they are in the back, because the location of the controls doesn't allow enough space for a larger burner up front. I have had GE cooktops in every home I've owned since 2001 and all of them have the large burner in the front. So this has been a real adjustment for my cooking. It would also be nicer if one of the large burners had the power boil feature.
Date published: 2022-10-23
Rated

2

out of

5
by
CML43
from
30-inch cooktop is almost not usable
[This review was collected as part of a promotion.] Builder installed this cooktop in new house. The grate is too high above the burner to be a typical gas heat source. It is a four burner but they are so close together that it is difficult to use multiple pots at the same time. Would never recommend this to anyone unless you want a cooktop for appearance only and do not plan to cook on it. Also, first top had rust on it and spots on the burner rings. Whirlpool service did come out and acknowledged the problem and replaced the deck and burner rings.
Date published: 2018-09-12