Description
Prepare tasty grilled foods for the entire family with this Weber Genesis(R) II E-315 Propane Gas BBQ. Its 3 high-performance stainless steel burners emit a 39 000 BTU heat, while its 669 sq. in. cooking surface with a warm-up zone allows you to cook a large amount of food and serve it when everybody is ready. The GS4 grilling system, Infinity quick ignition system and Flavorizer stainless steel notched bars make it easy to use this grill and evenly cook food. Moreover, this barbecue with grill cabinet features a professional design with its stainless steel heat deflectors and porcelain enamelled lid. Finally, the integrated grease management system provides better access to the disposable pan and a more efficient disposal of accumulated grease, which reduces flare ups due to residues. Backed by a 10-year limited warranty.
Porcelain enameled, cast-iron cooking grates: porcelain-enameled, cast-iron cooking grates provide even heat distribution across the entire grilling surface and superior heat retention
Fuel gauge: the easy-to-read fuel gauge located next to the gas tank lets you see how much fuel is left in the tank (LP only)
The iGrill3 app-connected thermometer monitors food from beginning to end displaying real time temperature on your mobile device sold separately
Porcelain enameled lid: porcelain-enameled lid retains heat, and the high quality material protects your grill from the elements
Tuck-away warming rack keeps food warm, or toasts buns, while the main course finishes grilling on the grate; fold it down when not in use for easy storage
Use the side tables to keep platters, seasonings, and tools within arm's reach, and hang your essential grilling tools on the hooks for easy access
The grill cabinet adds enclosed storage space for all of your essential grilling tools and accessories
Mounting the gas tank to the outside of the grill makes it easier to access and remove
Product specifications
Special Warranty Labor(Months)
Special Warranty Parts(Months)
4316.1204 Sq. Centimeters
1006.4496 Sq. Centimeters
Infra-Red Warranty Labor(Months)
Infra-Red Warranty Parts(Months)
Manufacturer Color/finish
Weber Genesis II E315 Gas Grill, Liquid Propane, Black
Natural Gas Conversion Kit Included
Natural Gas Or Convertible To Ng
Primary Cooking Area(cm2)
3309.6708 Sq. Centimeters
Primary Cooking Area(in2)
Base Warranty Labor(Months)
Base Warranty Parts(Months)
Burner Warranty Labor(Months)
Burner Warranty Parts(Months)
Porcelain-coated cast iron
Frequently bought together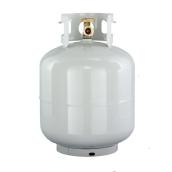 WORTHINGTON
Worthington Empty Tank for Propane Gas - Steel - 20 lb
Format 20LB
Details
Article #1718026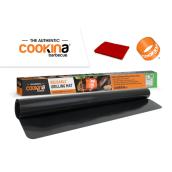 COOKINA
COOKINA Reusable Barbecue Grilling Mat - 40-cm x 50-cm
Format 40x50CM
Details
Article #04705000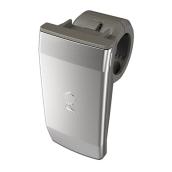 WEBER
LED Light for Barbecue - Plastic - Silver
Details
Article #15895222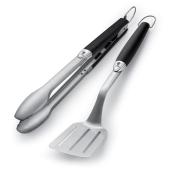 WEBER
Weber Set of 2 Barbecue Tools - Stainless Steel
Format 2PC
Details
Article #15895007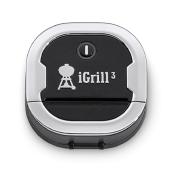 WEBER
Weber iGrill 3® Bluetooth® Thermometer
Details
Article #15895146
Propane Gas BBQ - Genesis E-315 - 39,000 BTU - Black
is rated out of
5
by
2121
.
Rated

4

out of

5
by
Winston
from
Easy setup and work great
I purchase the grill about a month ago and had to bring it home un-assembled in order to fit in the car. Assembly was very straight forward and my father and I had an enjoyable time putting it together. I have grilled three times already and am very happy - starts up right away, cooks evenly, and is easy to move before and after grilling. Tank sits on side, so under grill storage area is actually available for storage (my last Weber grill from a decade ago had the tank under the grill and took up storage space). I highly recommend this grill - it looks great and is very sturdy. I expect it will last a decade like my last one!
Date published: 2019-01-22
Rated

5

out of

5
by
Anonymous
from
Weber Dependability and Warranty are UnMatched
I have tried other grills while growing up, however my family moved over to Weber right before I left home. I may be dating myself but this was years ago and I have stuck with Weber ever since. Dependability on start up, consistent even heat distribution allowing you to cook everything and I recently added the weber Igrill 3 for cooking. Since I live in Hawaii grilling is a year round pleasure and from the perfect tenderloin of beef to slightly seared Ahi on the grill, this grill does it all. Master your grill, season your food and drink till your hearts content (wine beer or whatever), this grill has you and your guests on the lanai covered!
Date published: 2019-08-05
Rated

3

out of

5
by
David
from
First impression
Make sure when you take delivery of the prebuilt grill that all the plastic film that says "remove protective film before assembly" has been actually removed before assembly. I was a fool and assumed that the super smart assemblers knew to remove the plastic film next to the firebox....shame on me. After you do their job for them and remove the plastic you see that there are parts where the plastic cant be removed unless you disassemble the grill. Which, I assume, is why the film has a packer that says "REMOVE PROTECTIVE FILM BEFORE ASSEMBLY" . Not something you would expect from an 800 dollar grill. Other than that, the grill works fine.
Date published: 2020-12-09
Rated

5

out of

5
by
BKreuth
from
Outstanding Customer Service
The grill itself is awesome and does a great job cooking evenly. I had an issue with the powder coating on the cook box bubbling after less than 3 months of use, despite only using it 1-2x per week, and keeping it covered with the Weber grill cover designed specifically for it. Based on all the reviews I've read, I expected customer service to step up and remedy the situation; I'm just shocked at how quickly they did. I submitted my claim just before going to bed at around 10 PM and by the time I woke up at 530 AM, they had already approved it. Kudos to the Weber CS team. This was my first Weber product and you've just made a loyal customer out of me.
Date published: 2021-11-17
Rated

5

out of

5
by
Anonymous
from
Very pleased with the Quality and Craftsmanship
The Genesis® II E-315 Gas Grill is a great addition to my outdoor cooking tools. Weber makes a great grill and the craftsmanship is second to none. No flare ups, cooks evenly, and temperature control is so much better than I have ever experienced on a bargain box store gas grill. Overall, I wonder why it took me 20 years to buy one... could be that Weber is a little expensive, but I don't think this grill will fall apart, rust, or have mechanical issues like the cheaper ones out there.. so instead of spending $200 every 2-3 years... buy a weber that could last for 20 years. I wish I would have seen the light earlier in life.
Date published: 2020-10-12
Rated

5

out of

5
by
Phil S.
from
Excellent Quality
This is only my second BBQ. I had my first one, a Charbroil, for 5 years. It was cheap from the start, of poor quality, poorly constructed, and never cooked quickly; the wind would always blow the burners out. The Genesis E315 heats up about 100 degrees per minute on high (at least during summer in Palm Springs, CA). I wanted a grill with 4 or 5 burners, but when I started reading others' reviews about those grills temperatures, I knew that more wasn't better. This 3 burner grill gets hotter than I need, to the point I don't 'always put it on high' anymore. Love this grill! It is bigger than pictures reveal, and is handsomely designed. Thank you, Weber!
Date published: 2019-09-30
Rated

4

out of

5
by
Kennel
from
Pretty happy so far
Bought my grill a month ago and have used it 4 times, so far, so good! I also purchased the iGrill system to go with it and I'm very happy with that. I am concerned about the rotisserie accessory as many reviews on it mention clearance issues when installed on the grill and I had planned on buying it. If the reviews were written against the grill and not the rotisserie, I may have made a different choice. Also, the lowest I can get the grill temperature to go is around 275 with the two outside burners on low and the center burner off for in-direct cooking. I would like to see it down around 200-225 max for long low temp cooks.
Date published: 2019-01-21
Rated

4

out of

5
by
Anonymous
from
Weber Genesis Copper Grill
Got this grill about a month ago and overall happy with it (had our last Weber Genesis Silver over 15 years which worked perfectly but the housing was rusting away). One thing I can't seem to figure out is how to get it hotter than 600 degrees - it gets to that point within about 8 minutes and stays there even though the gauge goes to 750 despite the highest heat capacity on the burner control being selected. Though 600 degrees is pretty hot, I like to get a nice sear before dropping the heat and that is best achieved at a higher temp. If anyone has any suggestions I'm all ears. Hoping the housing on this one holds up well and that Weber hasn't relaxed it's quality standards since we purchased the last one.
Date published: 2021-06-09