Description
The Vileda Oskar broom with dustpan easily cleans all types of dirt, even in hard-to-reach places. With its 100% recycled eco-fibers and sharp-edged bristles, you can easily sweep up dirt and dust in corners, along walls, under furniture and cabinets without scratching them. Plus, it has a clip-on dust holder for easy storage and a rubber lip for good.

Ecological Attributes
This product contains a minimum of 50% post-consumer recycled PET, which significantly reduces the use of virgin material. The use of recycled materials allows for waste reclamation while limiting landfilling.
Frequently bought together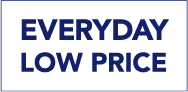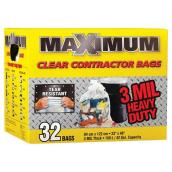 MAXIMUM
Contractor Garbage Bags - 159 L - 32-Pack
Format 33x48"xBX32
Details
Article #11195000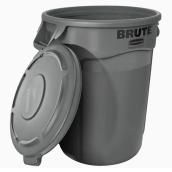 BRUTE
Brute Commerical Trash Can with Lid - 32-gal - Plastic - Grey
Format 32GA
Details
Article #02815438
les balais oskar vileda sont ils lavables?
Bonjour, vous pouvez rincer les poils sous l'eau pour enlever la saleté et les nettoyer, mais veuillez ne pas utiliser de produits chimiques agressifs ou de savon.
Date published: 2021-05-26
Vileda Oskar Indoor Broom with Dust Pan 27 x 130 cm
is rated out of
5
by
35
.
Rated

5

out of

5
by
briannaf71
from
Good broom and dustpan
(This review was collected as part of a promotion.) Received this set from Influenster in exchange for my honest opinion. What can I say - a broom and dustpan are a necessity whether we like it or not and it's always nice to get a new set when your old ones are no longer sweeping up as much dust and crumbs as they used to! I loved the angled bristles on the Oskar broom - they got into the corners under the bench where my kids eat and make a mess, and I was able to sweep up more goodies with just one pass. My favourite part of the set though is the dustpan - it is large and angled well so that everything you sweep in stays in (until you want to dump it in the garbage that is!) I'm definitely happy with this new broom and dustpan set!
Date published: 2022-09-03
Rated

4

out of

5
by
marya227
from
A Basic Broom and Dustpan That Do the Job
(This review was collected as part of a promotion.) I purchased the Vileda Oskar Broom with Dustpan to help clean up some of the dirt, dust, and debris on my hardwood floors. I'm pleased to say that these two together get the job done! The broom is quite thick and has a good amount of bristles to help with collecting what's on the floor. However, I will note that the bristles do seem a bit frail, so I am unsure how long this product will hold up after day-to-day use over an extended period. The dustpan makes collecting the debris easy, though I wish there was a part to hold it down with your foot so it doesn't slide around on the floor. Having to crouch to keep the dustpan in place isn't the most ergonomic. Overall, a decent broom and dustbin set that will help you with your daily cleaning routine.
Date published: 2022-08-06
Rated

4

out of

5
by
chevy
from
its a broom
what can I say its a broom and you sweep up messes , I really only bought it cause it got me over the $50 limit so I could get free shipping , and we needed a broom anyways
Date published: 2021-03-18
Rated

5

out of

5
by
monalisa74
from
Un outil pratique!
J'ai reçu ce produit gratuitement en échange de mon avis honnête. J'ai essayé Vileda Oskar Broom with Dustpan et je l'ai trouvé très pratique. Je l'ai utilisé pour nettoyer sous la table après le dîner et pour balayer le sol de la cuisine. Cela a été très utile. J'ai pu ramasser facilement les petits morceaux de nourriture. J'aurais préféré que la pelle à poussière ait une longue manche pour ne pas avoir à me pencher pour ramasser la poussière. Dans l'ensemble, c'est un must!
Date published: 2022-08-09
Rated

5

out of

5
by
nilams
from
Love this Broom!
(This review was collected as part of a promotion.) I use the Vileda broom in my kitchen and I just love it. It's one of the best brooms I've owned and I love the angle of it as it gets into the corners really well. It also has a rubber piece on the side which is great for a stuck on mess on the floor that has dried up that you didn't see before. We all know this happens ! It just peels it right off and bam into your dustpan without you having to bend over. Love it!!
Date published: 2022-08-07
Rated

5

out of

5
by
shukriya
from
Virement bravo
Je l'ai reçu sans influenceur à la suite de ma critique honnête. Je le recommande vivement car c'est le meilleur balai et pelle à poussière. C'est le premier balai et pelle à poussière que j'ai possédé qui fonctionne réellement. Le balai a des poils doux pour qu'il balaie la saleté sans problème mais ne jette pas la saleté lorsque vous balayez. La casserole a un fin bord en caoutchouc sur le fond qui vous permet de balayer toute la saleté dans la casserole.
Date published: 2022-08-12
Rated

5

out of

5
by
sctich
from
Perfect broom for hardwood floors!
(This review was collected as part of a promotion.) I love this broom and dustpan! The angled brush allows the bristles to reach right into corners and cracks. The rubber strip on the dust pan makes cleanup a breeze. No dirt escapes the dustpan and cleanup is one quick sweep away I am hooked and am using it every day to keep my floors looking fresh and new! Thank you @influenster and @vileda for this opportunity to discover my new favourite!
Date published: 2022-08-23
Rated

3

out of

5
by
rutha49
from
Broom with dustpan
(This review was collected as part of a promotion.) This broom with dustpan was okay. I did not like that the bristle were soft so I find that it is not as effective in removing dirt as other brooms. If you are looking for a broom with a hard bristle then this is not the broom broom you however if you like brooms with soft bristles then you can definitely try this product.
Date published: 2022-08-04