Description
Protect your natural pavers from weathering and dirt using Techniseal paver sealer. It provides a matte finish for a more natural look. This paver protector and sealant is made for outdoor use. It is recommended for patios, retaining walls, walkways and steps.
Preserves the natural look of pavers
Penetrating: will not make surfaces, for interior use also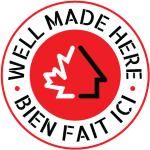 Product specifications
Number Of Coats Recommended
Techniseal Paver Protector and Sealer - Natural Look - Matte - 3.78 L
is rated out of
5
by
2
.
Rated

2

out of

5
by
Anonymous
from
Not durable
Used the Techniseal twice now. Does not give the "wet look" for more than a week or two and gets super dirty looking and faded. Did the full acid cleaning prior, and almost wish I would leave it like that. Will be looking for a better sealer, and from what it looks like, all the other ones cost less anyway. Not impressed with Techniseal sealers, but the efflorescense cleaner is good, though over priced for just a jug of acid.
Date published: 2020-06-29
Rated

1

out of

5
by
JBH1
from
TERRIBLE STAY AWAY! If Anything it ATTRACTS Dirt!
I recently gave a pretty critical review of a Techniseal paver cleaner. What I didn't mention in that review is that I followed up with this sealer. Maybe the failure of the cleaner should have made me think twice. First off, this isn't a user error. I followed the instructions TO THE LETTER. I hoped - expected - the sealer to make the stone a at least a "bit" more resistant to dirt and easier to hose off. If anything it seems to have done the opposite. After just a week the patio was filthy. The odd part is that it is probably dirtier now than it was after the winter. The other odd thing is that there is almost no dirt in the yard. It's a small yard. We go from the wood deck to the patio and back. The rest of the space is bordered by synthetic mulch over a weed barrier fabric. So where is the dirt coming from anyway? Is the sealer attracting it? Anyway, I get out the hose. I am thinking that the jet setting will clear most of the dirt from my newly "protected" surface. I spray, and nothing. Frustrated, I get my bristle brush and scrub. Nothing. Now keep in mind this is just regular old earth / dirt and it has been 7 days since I put the sealer on. So I get some soap and scrub again with the brush. Nothing. Not only is it not repelling dirt, it would seem that the dirt has embedded itself into the "sealer". I don't even know what to do now. I guess I will try some heavy duty (not Techniseal) cleaners to hopefully strip this garbage off my stone. Bottom line, stay away!! I have included the pics below. Keep in mind this is ONE WEEK after I "sealed" the stone and AFTER scrubbing with soap and a bristle brush. I have it one start but it actually deserves negative stars because the stone is less protected with the "sealer" then it was without.
Date published: 2020-05-25