Description
Foundation coating. 7 L.Two-component polyurethane-based foam. Low-toxicity. Forms a tough flexible foam. Grips to concrete. Waterproof. Stops flowing water. Yellow.
Economical and easy to apply
Complete kit supplied, no other materials needed
Does not require specialized equipment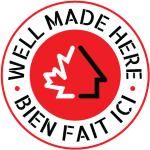 Product specifications
Manufacturer Color/finish
My foundation is about 3 feet above the exterior grade. If I'm fixing the crack from the inside, what do I use on the exterior to prevent the filler from exiting the crack?
"Sikafix" Foundation Coating Kit
is rated out of
5
by
7
.
Rated

4

out of

5
by
Mr Fixy
from
A good kit IF you do your math
This is the second time I have used one of these kits. This kit is rated to fill an (approximately) eight foot long crack. It recommends depressing your calking gun trigger 3 to 4 times at each injection tee. Each full trigger pull moves the calking gun plunger and PU cartridge plunger approximately 1/2". The PU cartridge plunger total available travel is about 4 inches. After 8-10 trigger pumps, your cartridge is empty. Based on Sika's recommendation, this will move you about 2 feet along your crack. BE WARNED .... Buy extra tubes of Sika PU before starting a project with this kit. You will use some of them and can return any extras. Additional tubes will increase your total cost significantly. Sika recommends waiting 3-4 minutes between injections. This is very good advice, and may allow you to reduce the number of calking gun pumps per injection tee, depending on observed results. Injected foam does expand as described. There is ample hydraulic cement in the kit for an 8 foot long crack and the 20 injection tees provided. Heed Sika's caution about mixing small amounts. It sets up quickly. I found it advantageous to dispense my cement powder, then add water a bit at a time to get desired consistency. When I used recommended mix quantities I usually got a mix that was way too wet. I did a 10 foot X 1/4" crack in my basement wall for approximately double the cost of this kit. Overall, the project went well and result is what I expected.
Date published: 2020-12-14
Rated

2

out of

5
by
Bartman38
from
Buyer be ware
The product itself is great however when using the injection grout you only get half a tube. My wife purchased one of these as well as an additional tube of flexible just in case. Well I go to use it I'm halfway through the first tube that comes with the kit everything is working pretty much as it's supposed to and the tube jams. Well darn now I have to grab my other tube. And what happens another tube stops halfway through so here I am 3/4 of the way done two tubes of grout half empty and now I have to go to the store and get more
Date published: 2021-05-10
Rated

4

out of

5
by
JohnnyBgood
from
Worked
Used it on a 6ft crack about 1/16 wide. Used 2 tubes of injectable. Just barely had enough. Works but buy extra tubes. Easy to use..about a 5 out of 10 on the DIY scale.
Date published: 2022-02-22
Rated

4

out of

5
by
Fixitrick
from
Great product to waterproof foundation cracks
Recently purchased the kit to repair a significant crack in my poured concrete basement wall. The crack extended the full height of the wall (8ft). I reviewed installation videos and reviews and have successfully completed the project with good results. There are a few things that are a must to know. I chiselled out the crack as instructed cleaned it with wire brush water and compressed air. The injection ports would not stick to the concrete with either hot glue (as suggested) or PL or any other adhesive I tried. The only thing that worked was 2 part epoxy (Gorilla). Put a nail or a scewer into each port to centre it on the crack and prevent epoxy or mortar from blocking it. Secondly the "plug" mortar sets up way too fast. Impossible to work with. So I used Quickrete Hydraulic Cement with a 2-3 minute working time. Much better. Make sure you put lots around the injection ports. I used compressed air to check the function of the ports and sprayed lots of water into the ports. Take your time and be patient with the PU injection. I managed to get an entire 8 ft crack sealed with one cartridge. Observed sealant coming from each port and the top of the crack; also on the exposed crack on the exterior of the wall. Success! Awesome product.
Date published: 2021-08-19
Rated

5

out of

5
by
Papa à Picotte-la féline
from
Le travail avec ce produit est "facile"
Utilisation facile et aisée. Aucun souci pour combler les fissures dans les murs de béton. Mode d'emploi facile à suivre. Le contenant contient tous les produits qui nécessaires pour des petites fissures.
Date published: 2022-07-10
Rated

5

out of

5
by
Ben R
from
Fonctionne très bien
J'ai acheté et je suis très satisfait, le séchage est un peu long environ 10 minutes mais après que l'eau à été bloqué la cure se produit dans les heures qui suivent.
Date published: 2019-05-03
Rated

2

out of

5
by
Ab31
from
Plus facile sur le video
Les ports d'injections ne tiennent pas bien avec la colle chaude et le mortier sèche trop rapidement,ça prend une minute a mélanger et durcit en 30 seconde dans le récipient.
Date published: 2019-08-07