Description
SikaGrout(R) 212 is a non-shrink, cementitious grout with a unique two-stage shrinkage compensating mechanism, compensating for shrinkage in both the plastic and the hardened states. It is non-metallic, contains no chlorides and may be placed at various consistencies ranging from dry pack to fluid by simply adjusting the quantity of mixing water. This product can be used both indoor and outdoor, as well as on, below and above grade. It can be used for structural grouting of column base plates, machine base plates, anchor bolts, bearing plates, bridge seats and precast wall panels, as well as for grouting projects where ability to adjust consistency and achieve accelerated strength development is required.
Pre-blended for easy application and maximum field control. Just add water, mix and place
Versatile, can be applied in any consistency from dry pack to fluid by varying water content
Reducing water content accelerates strength development and ultimate compressive strength values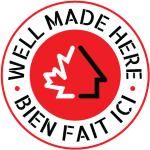 Product specifications
Manufacturer Color/Finish
Can tis product be used to repair cracks in concrete curbs
Thank you for your inquiry. We recommend removing any loose material from the hole with a jack hammer while at the same time roughing up any exposed surfaces in the hole. The next step is to rinse the hole, so it is free of dust and loose pieces. Next pack the opening with Sakrete Fast Patch until the void is filled. If the hole is actively leaking during the repair, we recommend using Sakrete Plug Tite. Once you have done this we recommend brushing on a coat of Xypex high 'n dry to provide further protection and deeper penetration of the repair.
Date published: 2023-05-25
Can this be used to anker rebar in holes drilled in shale to prevent vertical force to lift cement pillars formed with sonotubes
Thank you for your inquiry. Potentially, this could be a solution for your project. However, you would need to consult an engineering firm to go over your specifications and required performance properties.
Date published: 2022-10-21
bonjour je voudrais savoir combien de poche de sika 212 que jaurais besoin pour remplir 1''x 22x 22'' plaques de structure merci