Description
Project Source Ice Melter eliminates more snow and ice with less spreading. It is effective at temperatures as low as -31 degrees Celcius and has a long-lasting residual melt time. The colour indicator prevents over-application since it gives you a clear idea of ??the amount applied. The product is sold in bags of 20 kg.
Goes to work right away to quickly start the melting process
When applied according to instructions, it will be less harmful to concrete, vegetation and property
Formulated with calcium magnesium acetate to provide a long lasting residual melt time
Colored green to assist with visual application and to avoid unnecessarily over applying the product
Product specifications
All of the ingredients in this product are listed on the EPA TSCA inventory
Calcium Chloride Included
Magnesium Chloride Included
Minimum Working Temperature (Celsius)
Minimum Working Temperature (Fahrenheit)
Project Source Ice Melter 20kg bag
Primary Active Ingredient
Premium ice melter formulated with calcium magnesium acetate
Store in a dry environment
Frequently bought together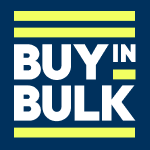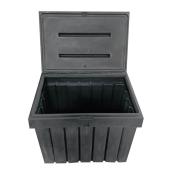 PLUS II
Salt and Sand Bin 32" x 24"
Format 32x24"
Details
Article #1708012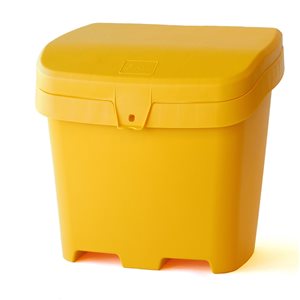 FCMP OUTDOOR
FCMP Outdoor 120-L Yellow Salt Bin with Hinged Lid
Details
Article #330915980
Will it spall concrete?  But
Salt will spall concrete if there is rebar embedded in the concrete, and if the rebar is not well-coated with plastic. This is because the rebar will corrode, and this rust will expand and burst the concrete. Salt by itself should not harm the concrete on the surface - only when it seeps in to the rebar.  
Date published: 2021-11-16