Description
Combine the versatility of aluminum with adhesive glue by using this Floor Comfort aluminum tape. Easy to install, It adheres to a floor or work surface with simple pressure. Use this aluminum sealing tape on fibreglass batt insulations to reduce acoustic transference. It performs well on air conditioning ducts that need a powerful joint sealant to keep the moisture lock inside. This aluminum tape is useful for indoor as well as outdoor installations. With its vapour barrier quality, it's sturdy enough to use in industrial areas to seal end joints. This thermal insulation tape facilitates a durable bond at high temperatures. The smooth texture of the tape provides a uniform surface for applications. Multi-functional, this aluminum tape comes in a roll that measures about 2 in W x 16 2/5 ft L.
You may also like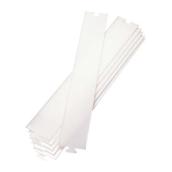 GLIDE'N GUARD
Glide-n-Guard Flooring Underlay for Refrigerators - Polymer Plastic - Floor Protection - 27-in L
Format 29.25X1.75X4.25"
Details
Article #3616001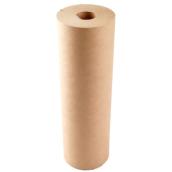 MONO SERRA
Mono Serra Zito Underlay Roll - Standard - Brown Paper - For Use With Hardwood
Format 36"x133'-400SF
Details
Article #97555251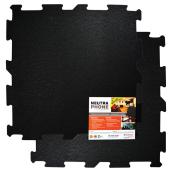 TECHNOFLEX
Technoflex Flooring Underlayment Acoustic Tile - Rubber Material - 24-in W x 24-in H - Black
Format 24"x24"
Details
Article #7301015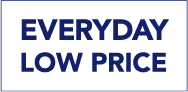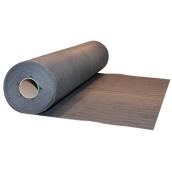 MONO SERRA
Mono Serra Group Zito Laminate Flooring Underlayment - 3/32-in T - 200-sq. ft.
Format 36"x66.7'-200SF
Details
Article #0929063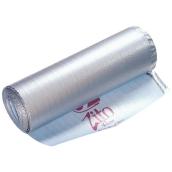 MONO SERRA
Mono Serra Floor Underlay for Laminate Flooring - Vapour Barrier - Sound Absorbing - 100-sq. ft.
Format 35"x34.3'-100SF
Details
Article #97555002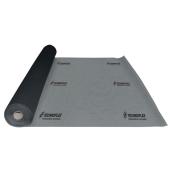 TECHNOFLOOR
Technoflex Flooring Underlayment Acoustic Membrane - Thermal Insulation - 100-sq. ft. Coverage - Rubber Material
Format 4'x25'x1/8"-100SF
Details
Article #73015020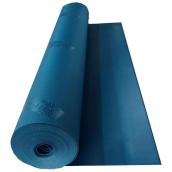 MONO SERRA
Mono Serra Zito Underlayment for Vinyl Floors - 200-sq. ft. - Blue - High-Density Foam
Format 200SF
Details
Article #84666069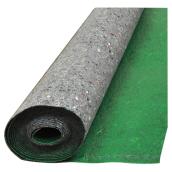 QUICKSTYLE
Quickstyle Soundproofing Felt Underlay for Vinyl Flooring - 100-Sq Ft Per Roll - Vapour Barrier - Grey
Format 1/8"x36"x33 1/3'
Details
Article #0929098
QUIET TAN
Goodfellow Quiet Tan Underlayment - Vapour Guard - Premium Foam - 30-ft W x 40-in L x 1/8-in T
Format 40"x30'x1/8" 100SF
Details
Article #63345876