Description
Enjoy hot water on demand, anytime! The Onsen 14L Indoor Gas Tankless Water Heater turns cold water into instant hot water when you want it. Fueled by propane, the 14L has an electronic ignition powered by a standard 120v outlet. It features a direct vent system that pulls air from the outside to burn gas, allowing for installation in restricted spaces such as a closet. The 14L is designed with a control system that monitors the water temperature and adjusts the burner to deliver a stable supply of hot water, while the LED display and control panel allow you to view current settings and select outgoing temperatures. Requiring less than 1 amp, the 14L is ideally suited for remote locations equipped with an off-grid solar system. Compact and energy-efficient, the Onsen 14L is your hot water solution for a 1-bath apartment, tiny home, cabin, or cottage.
EXHAUST & INTAKE PIPING NOT INCLUDED. NOT SUITABLE FOR HYDRONIC, CLOSED LOOP, RECIRCULATING OR FLOOR HEATING SYSTEMS
Indoor use only
CSA Certified for the USA and Canada
Activated by a minimum of 15 PSI and 0.67-gal/min flow rate
Electronic ignition (no pilot light and no wasted gas)
Air intake compatible with PVC, galvanized steel and aluminum piping
Exhaust requires Category III stainless steel piping
Product specifications
Base Warranty Parts (months)
Electronics Warranty Parts (months)
Maximum Gallons Per Minute
Major Appliances Supplied Simultaneously
Remote Wireless Thermostat
Frequently bought together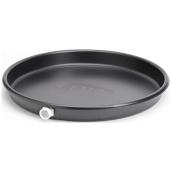 OATEY
Oatey Water Heater Pan - Plastic - Black - 24-in dia
Format 40GA 24"
Details
Article #11205155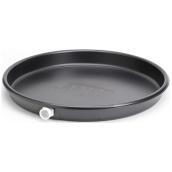 OATEY
Oatey Water Heater Pan - Plastic - Black - 26-in dia
Format 60GA 26"
Details
Article #11205156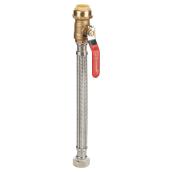 AQUA-DYNAMIC
Connector-Water Heater - 3/4" x 12" - FIP x Push Valve
Format 3/4"x12"-1/PK
Details
Article #01735485