Description
Set your Christmas tree as straight as an arrow using this functional tree leveller. Comprising a three-way levelling system made for quick multi-directional viewing this officially licensed tool will flawlessly retain the straightness of your trees. Shop this useful accessory that will worth the buy for sure.
Product Features:
Multi-step cone fits artificial tree trunks with 1-in - 3-in diameters
Step 1: Insert the bottom section of your tree into the tree stand then simply insert the Tree Leveller into the top of that section (before adding the next section of the tree)
Step 2: Adjust the tree and stand until the tree is level
Step 3: Tighten your tree stand and finish assembling your tree
Material(s): plastic
Note: Leveller only; Christmas trees shown in pictures not included
Green tree leveler all in one Christmas trees tool
Features multi-step cone fits; 3-way leveling system
3-way leveling system made for quick multi-directional viewing
3.75 inches high by 2.75 inches wide by 2.75 inches deep
Officially licensed merchandise
Product specifications
Manufacturer Color/finish
Smartphone/bluetooth Enabled
N/A (no cinematic universe)
You may also like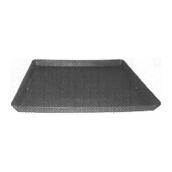 SANTA'S SOLUTION
Protector tray
Format 22x22"
Details
Article #5987005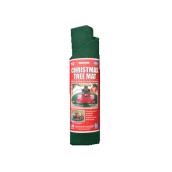 Christmas Tree Waterproof Mat - Green
Details
Article #37335116